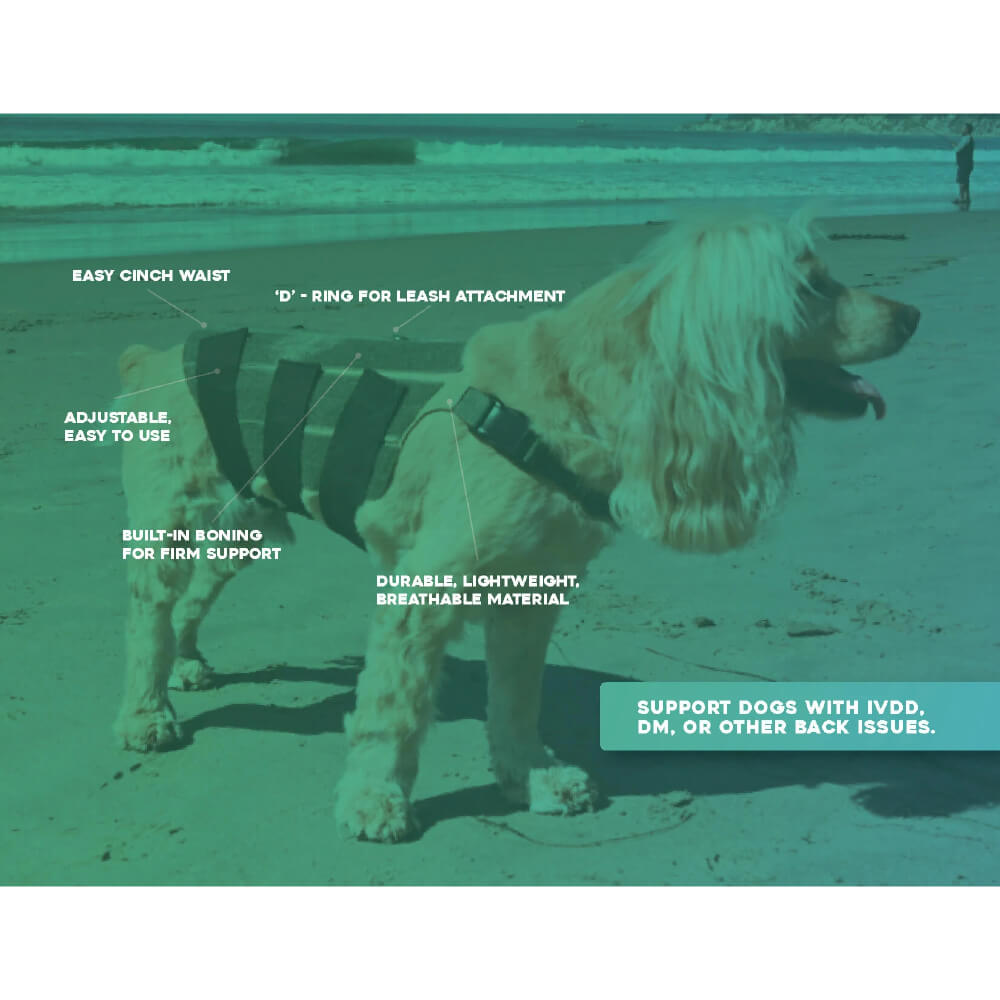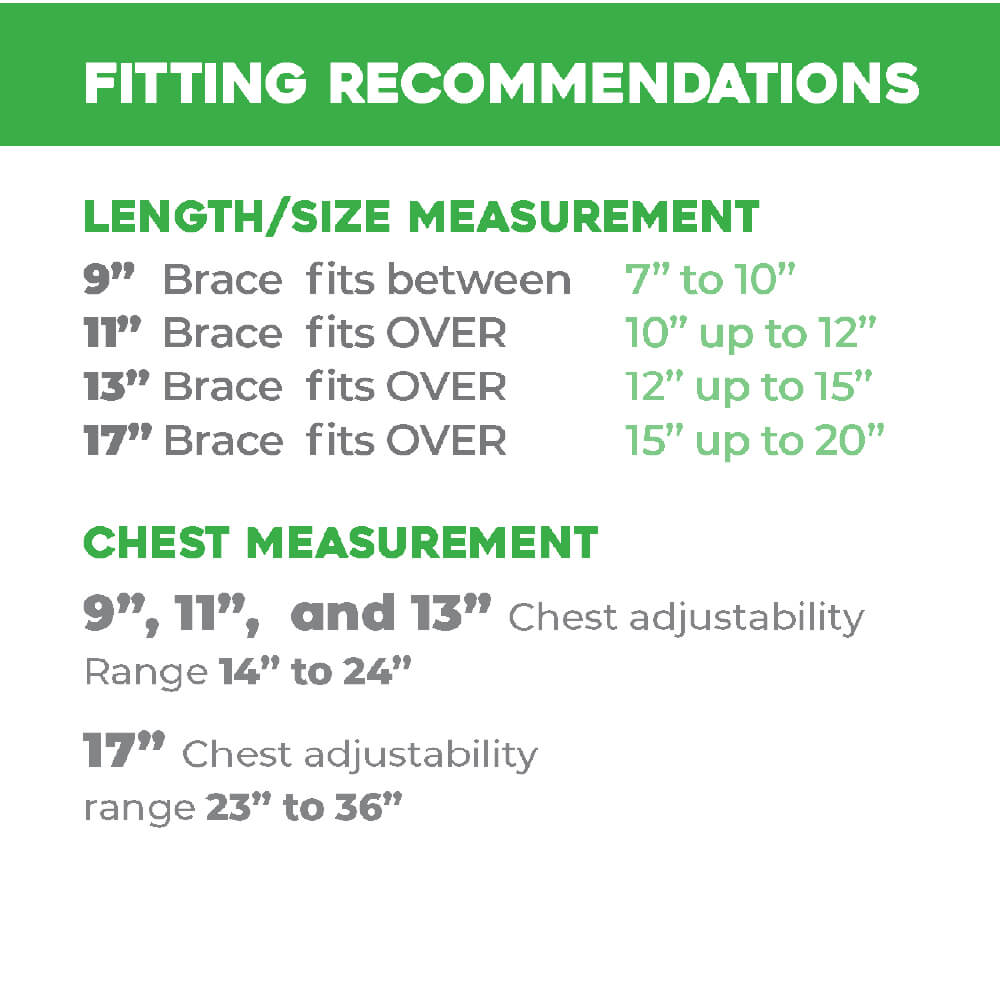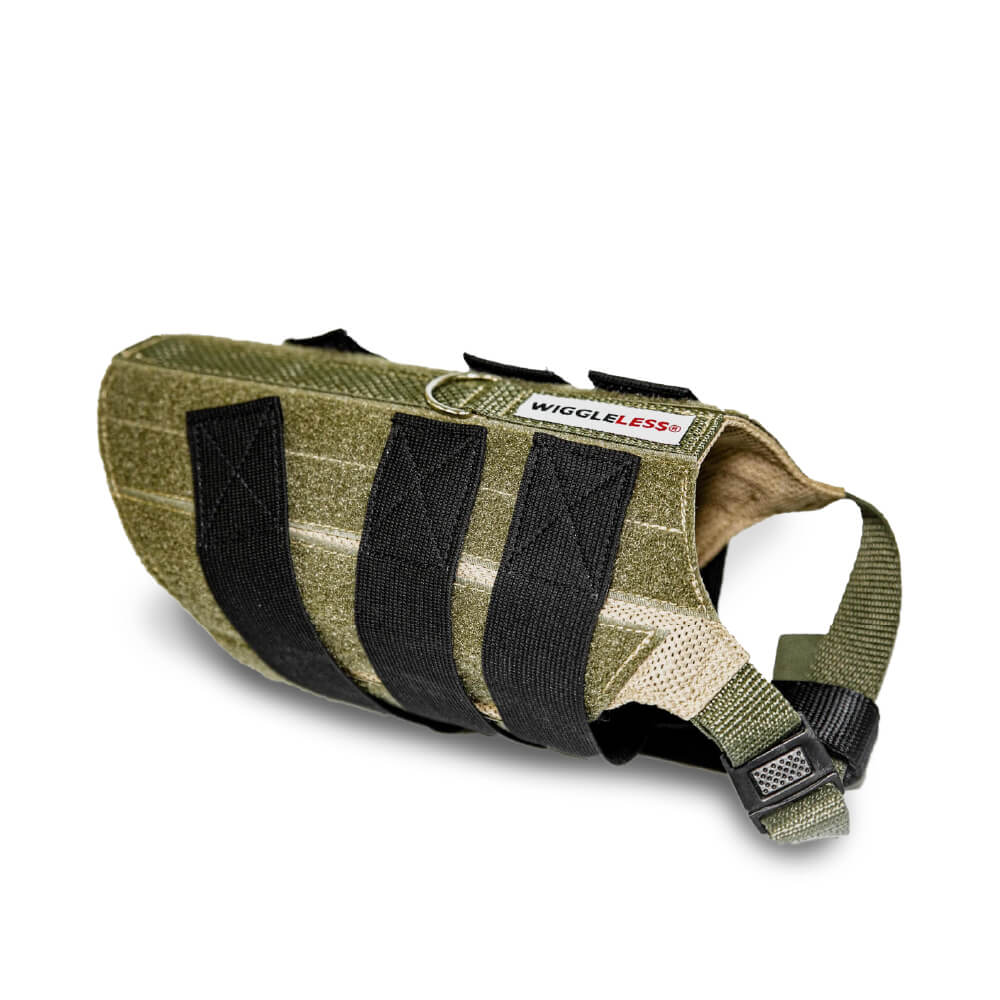 WiggleLess Back Brace
This product may take 4-5 working days to fulfil.
How Do WiggleLess Back Braces Help Your Dog?
Excessive motion in your dog's back triggers inflammation, which leads to swelling. Swelling in turn pinches nerves and causes pain. Pain then makes your dog wiggle more to get comfortable.
Mild support from a WiggleLess Back Brace stops this cycle so your dog can begin to heal and then reverse the cycle.
Stability: Back braces stabilise your dog's spine. A stable spine does not pinch the nerves and cause pain

Flexibility: WiggleLess back brace design allows flexibility so your dog can still play

Cool: WiggleLess "Cool Mesh" design will be a hit in the summer heat

Adjustability: Dogs come in hundreds of shapes and sizes. Our highly adjustable brace allows you to tweak the fit for the most comfort for your dog

Proper Support: WiggleLess brace was designed by a Certified Prosthetist-Orthotist and a Veterinarian. They understand the finer points of supporting your dog
Suitable for dogs with IVDD (Intervertebral Disc Disease), DM (Degenerative Myelopathy), or other back issues
Though DM is not painful, it does progress. The body continues to get weaker and a dog's proprioception (sense of body position) lessens. Using a back brace for DM stabilises their core so they can maximise the energy. It also helps them be more aware of where their body is in space so they can walk straighter.
WiggleLess Back Brace features
Adjustable, easy to use

'D'- Ring for leash attachment

Easy cinch waist

Built-in boning for firm support

Durable, lightweight, breathable material
This back brace should not substitute veterinary care or procedure. Please consult your vet or specialist before making a purchase.