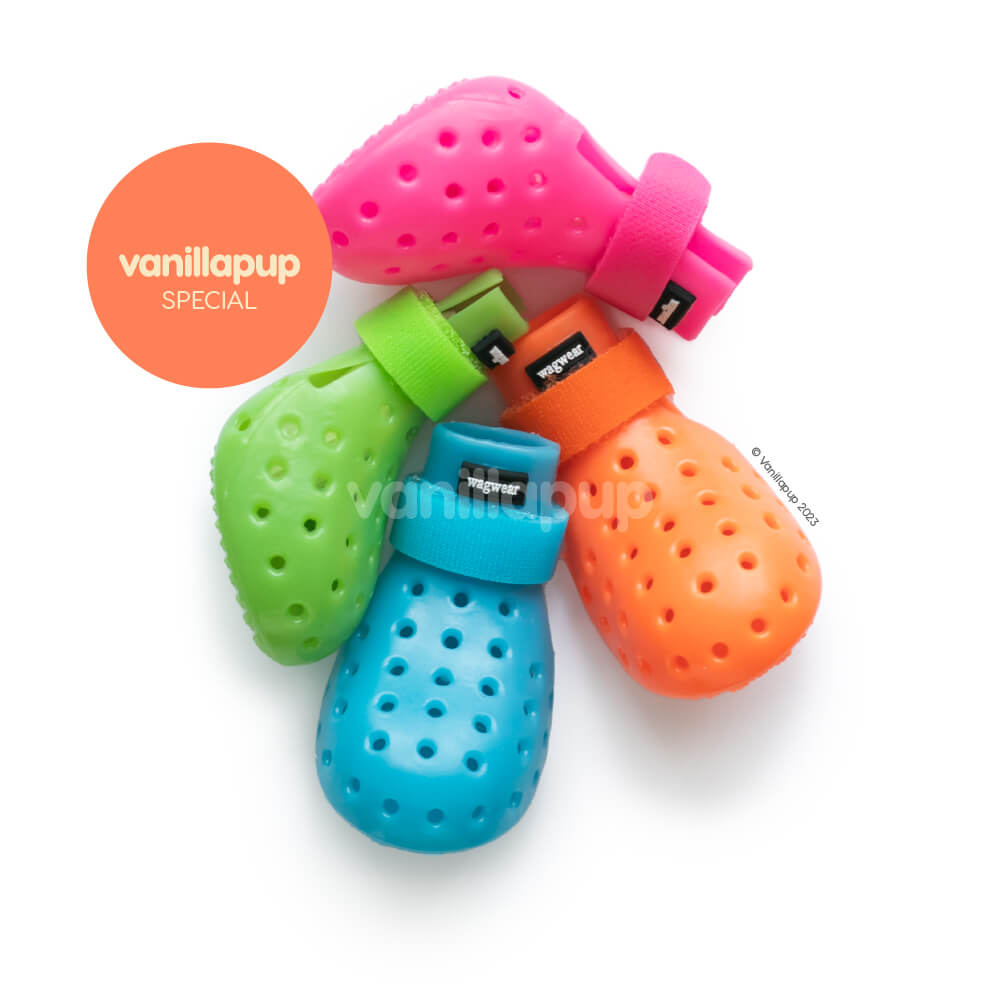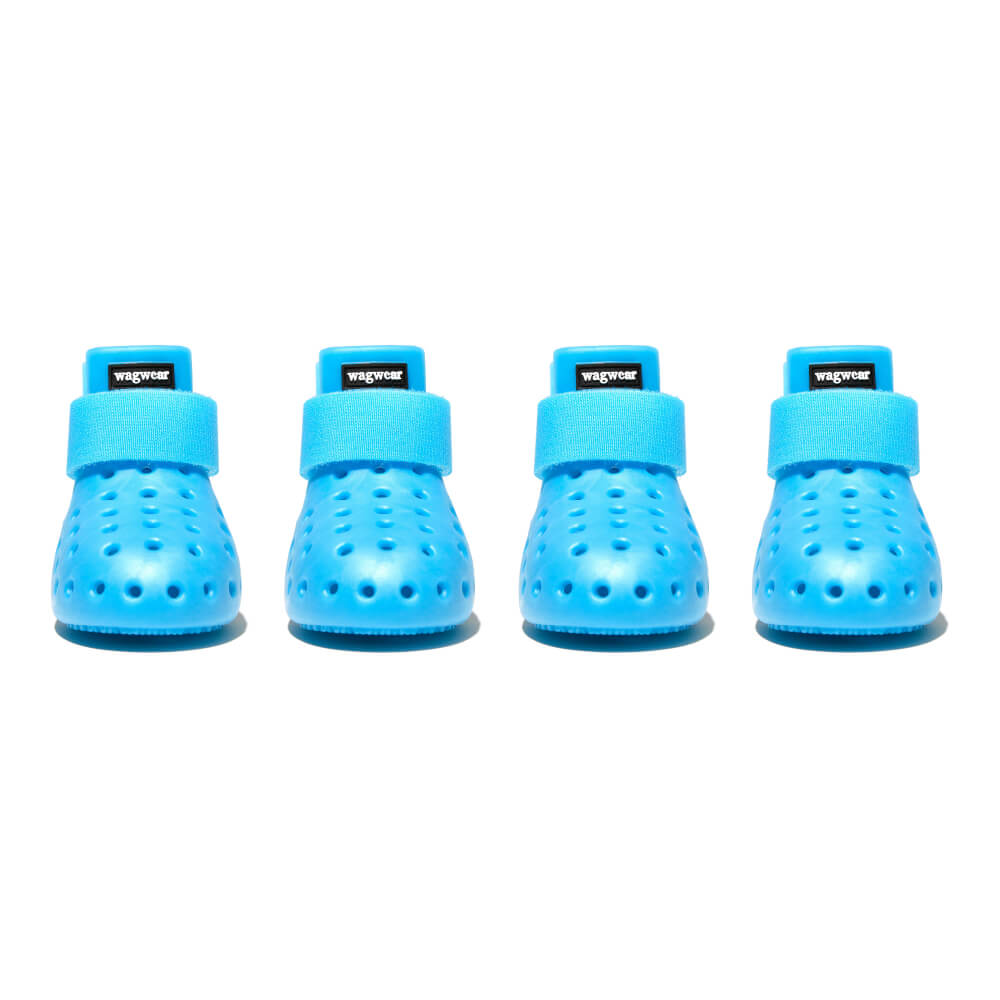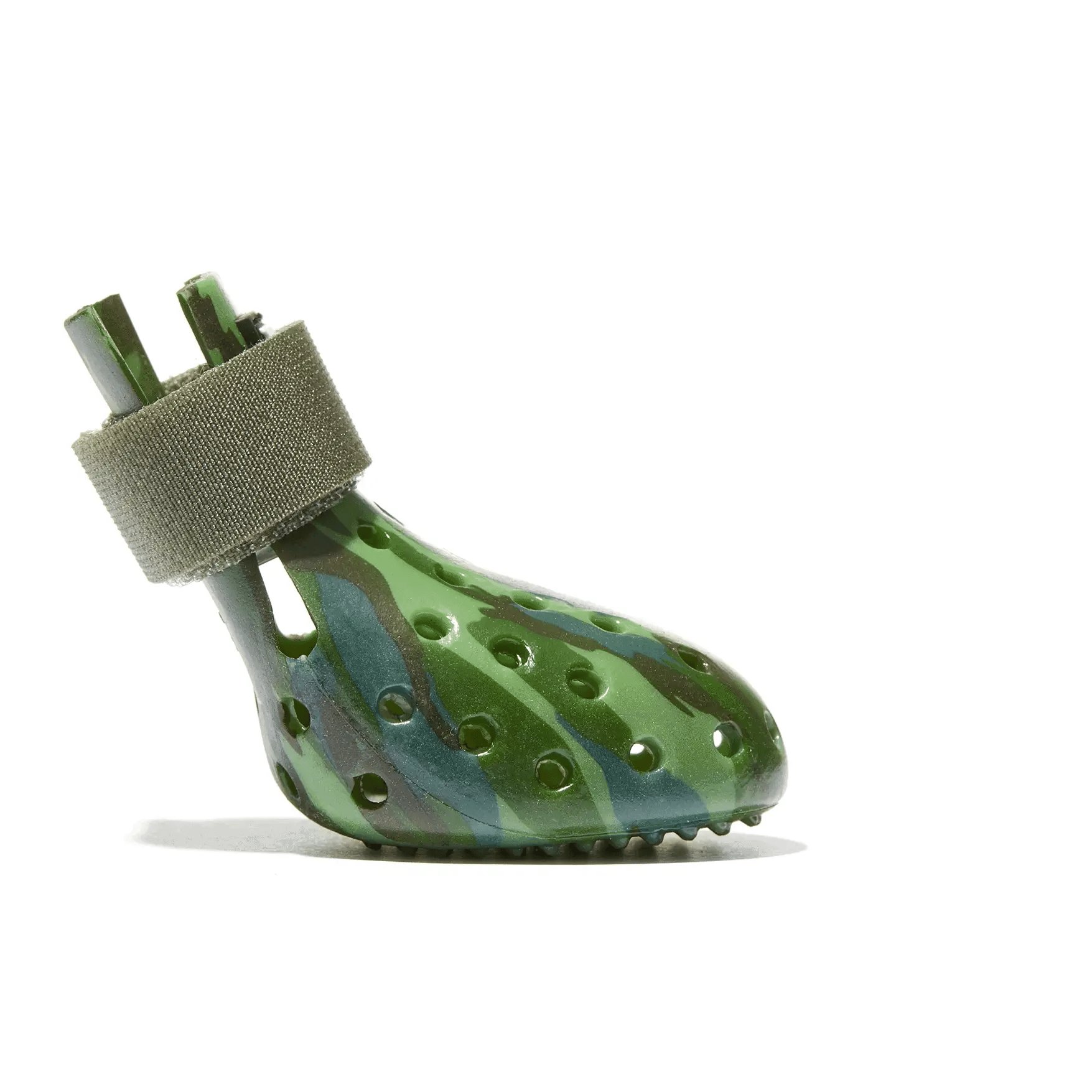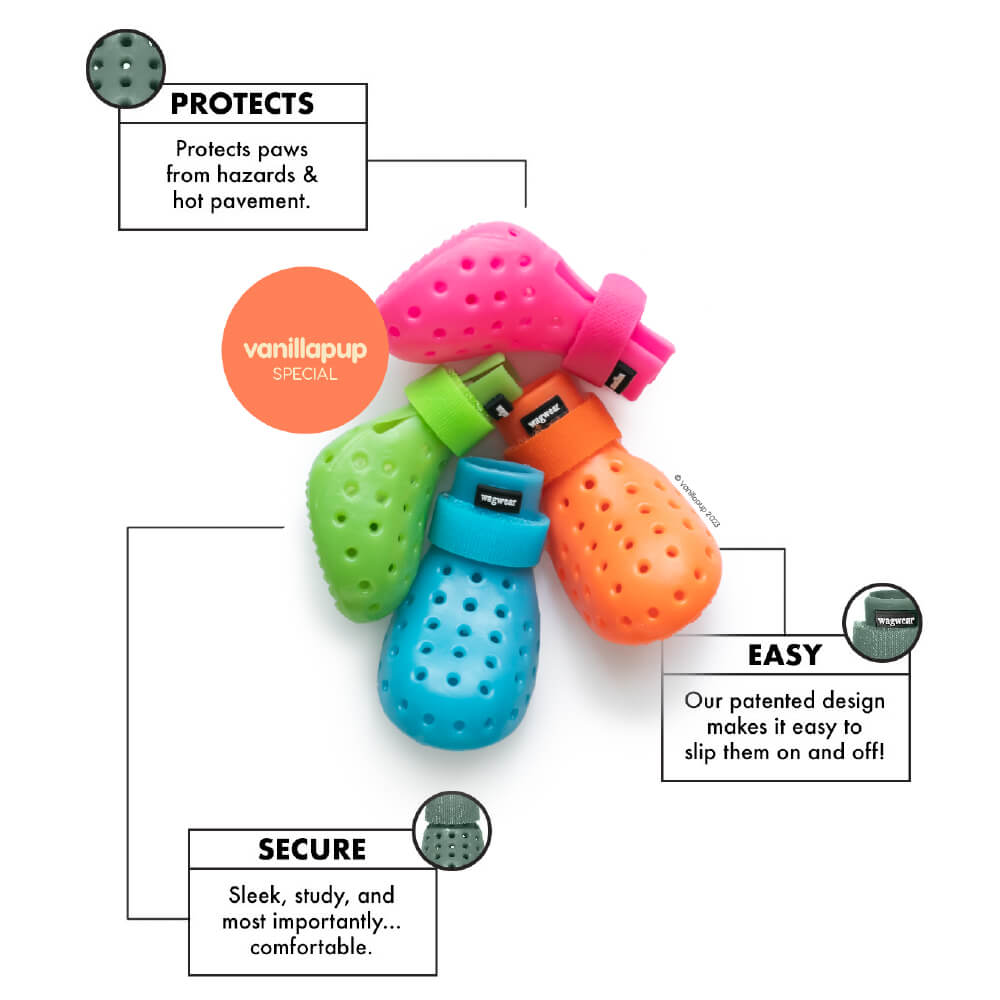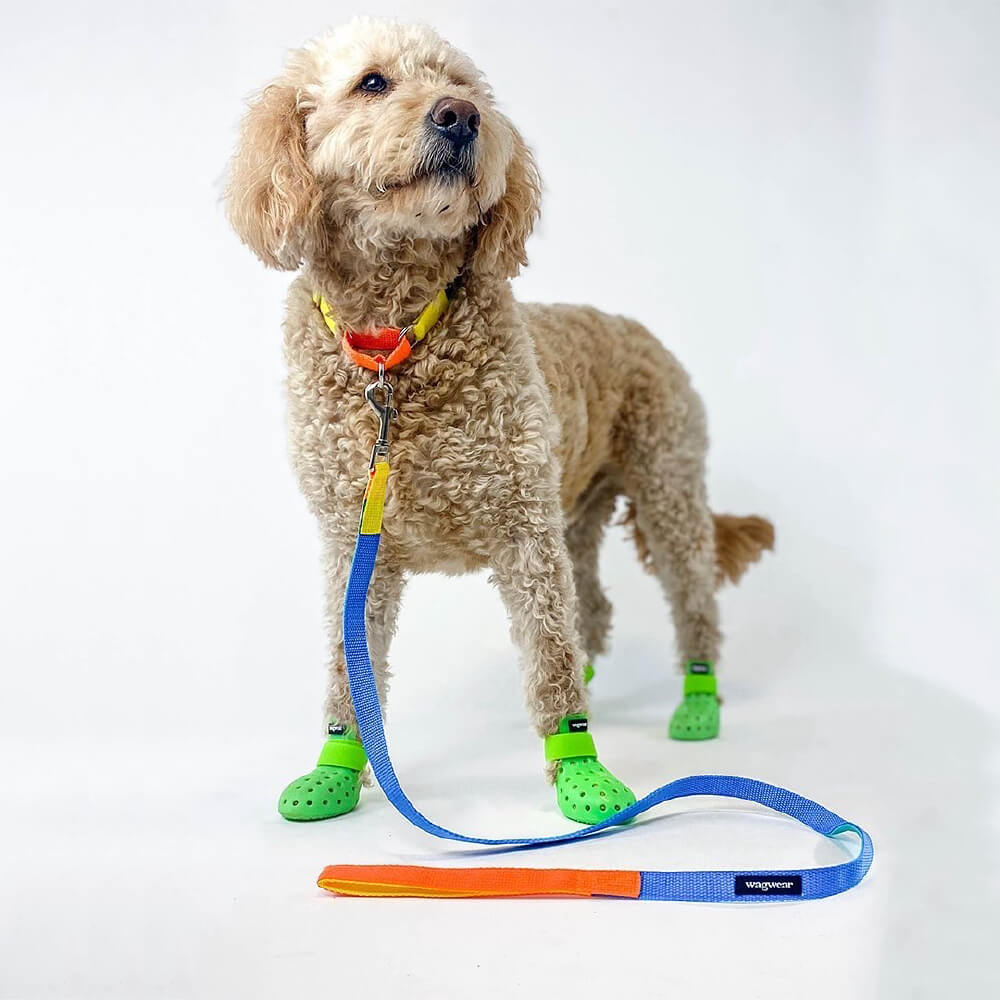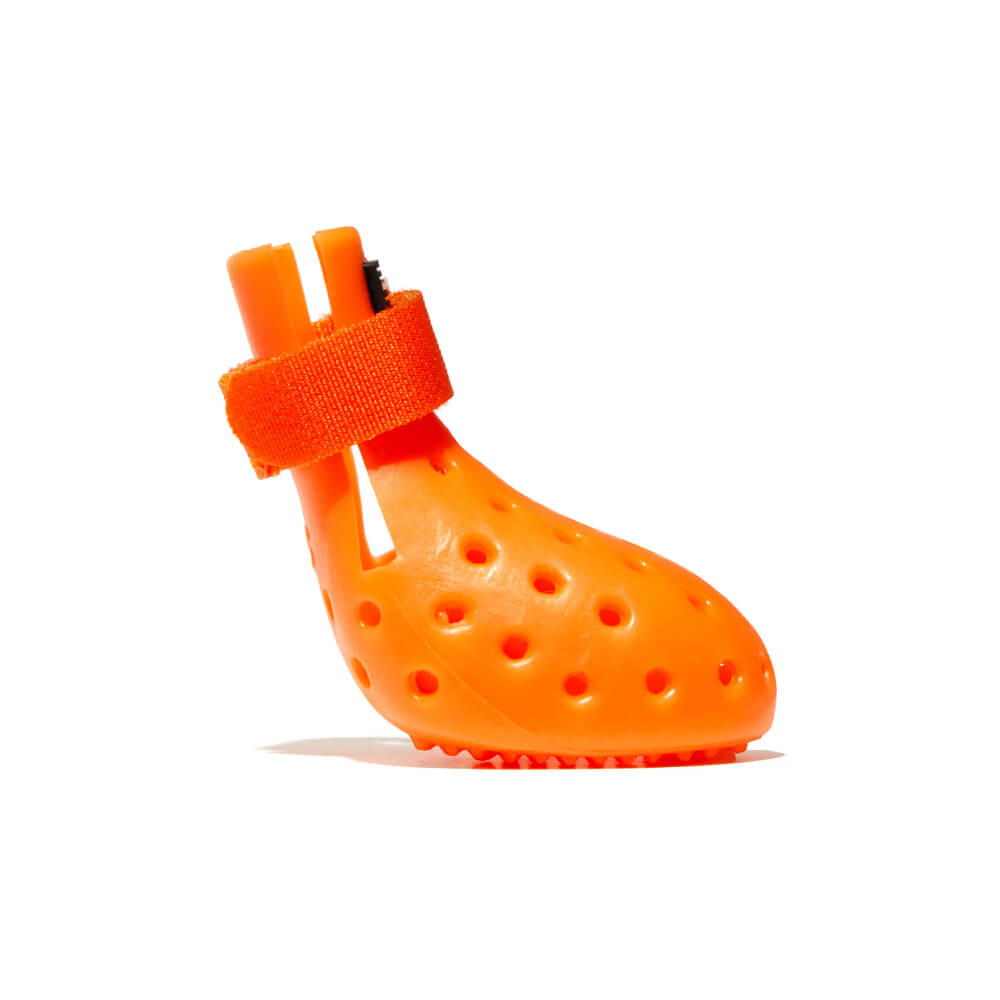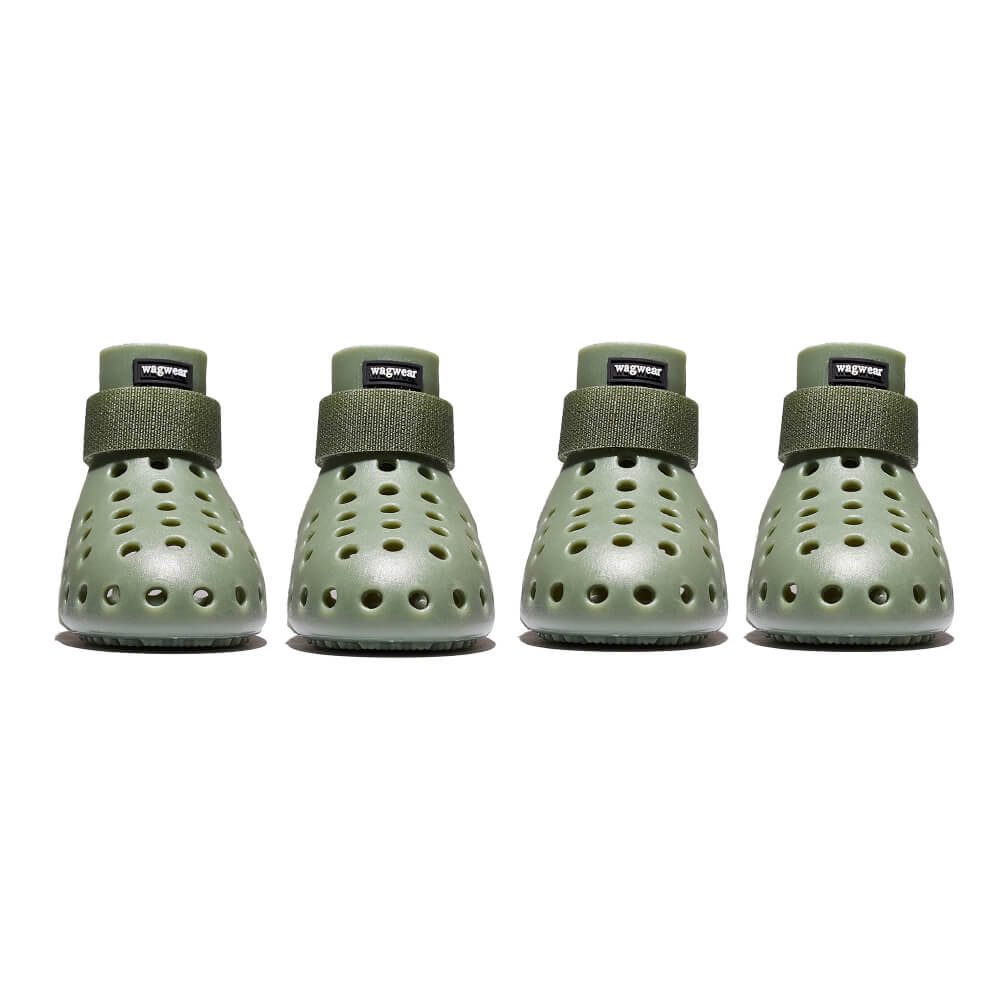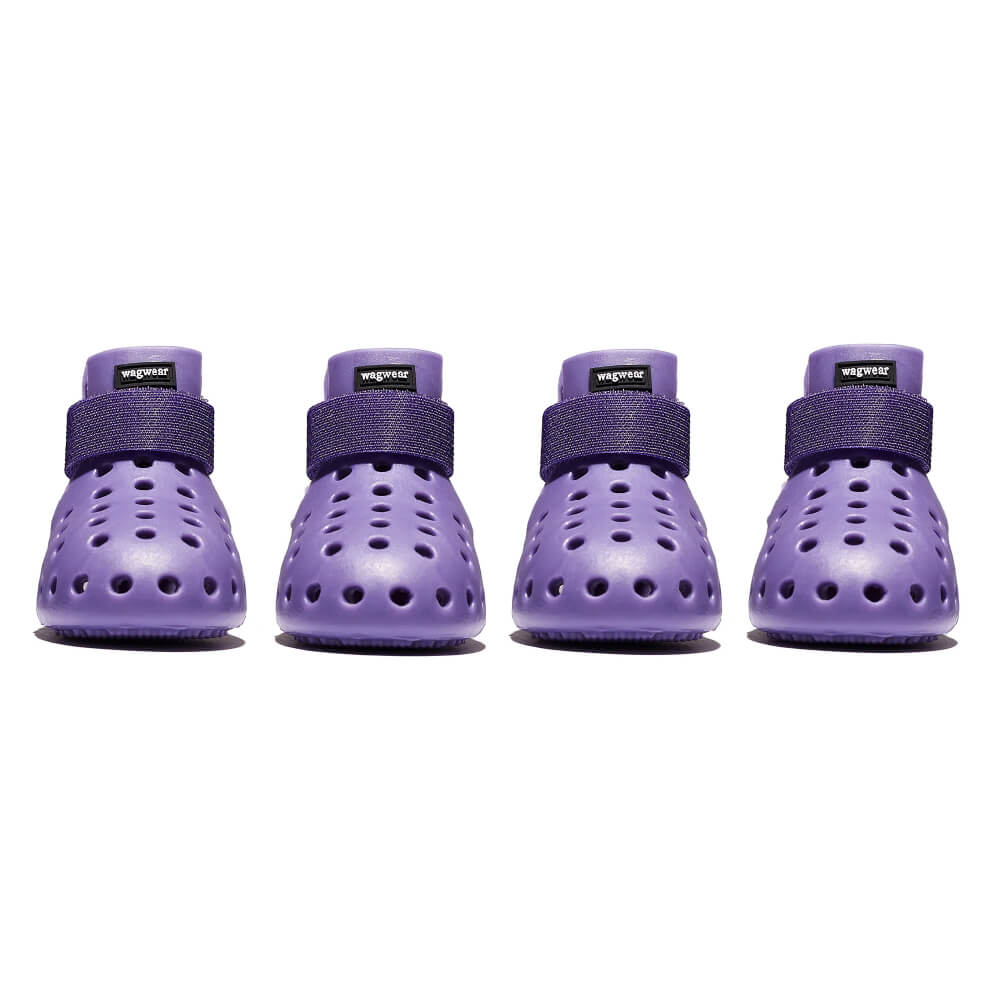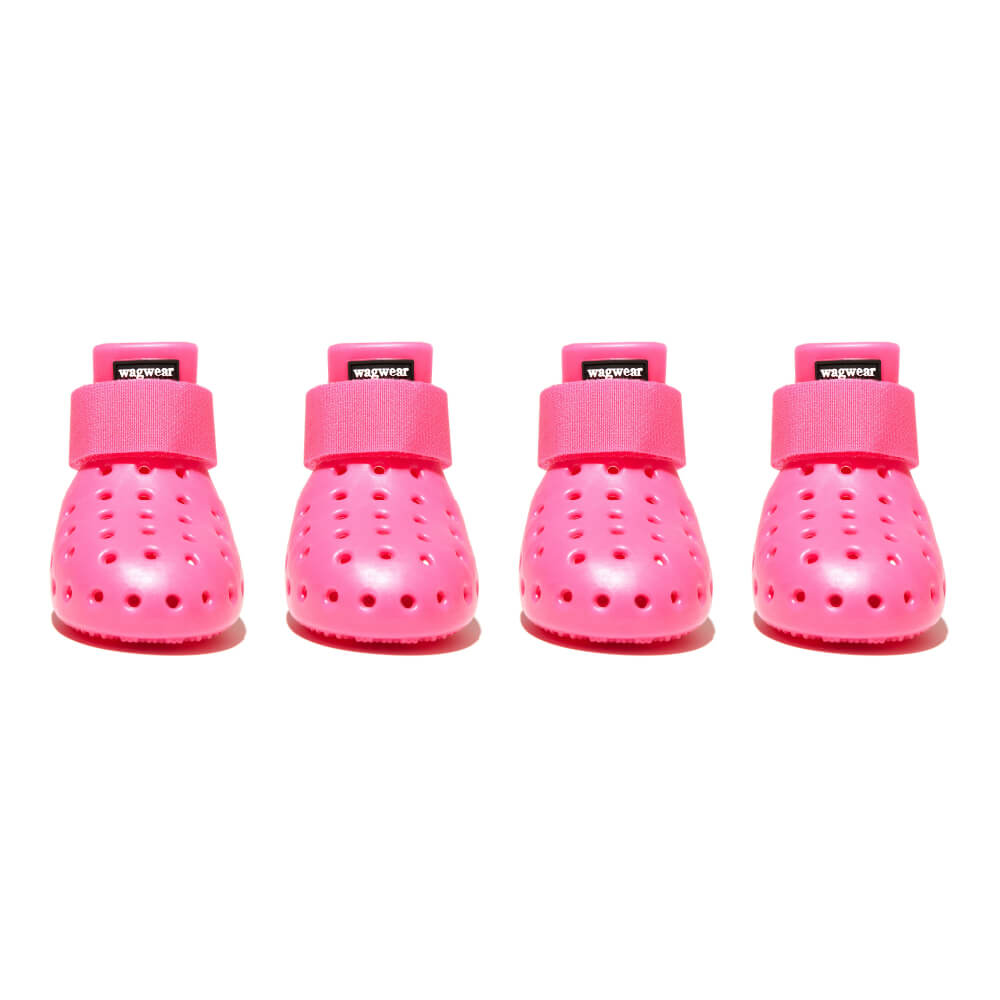 WagWellies® Mojave
Vanillapup is the WagWellies expert. We have been carrying WagWellies since 2020 and have extensive knowledge on the product and sizing. Worn by over 35,000 dogs worldwide. Chat with us if you need help.

Check out our new special edition camo! Available at launch price for a limited time.
Pickup available at Vanillapup
Usually ready in 24 hours
WagWellies® Mojave
Rainbow / XXS
Vanillapup
Pickup available, usually ready in 24 hours
314B Punggol Way
Waterway Cascadia
Singapore 822314
Singapore
+6587847920
Wagwear Mojave
Comfortable, Stylish, and Stays On!
The summer dog shoes that don't fall off
WagWellies® Mojave is Wagwear's hot and dry weather boot. Designed to protect paws from the hazard of hot pavement. The perforated holes allow lots of ventilation. The open slits make these dog shoes easy to slide off and on, while also creating a secure fit that will stay put even while on the run.
Our patented design is sleek, sturdy, and, most importantly, comfortable, making for the perfect paw protection.
100% durable rubber

Easy to wear yet secure

Protect paws against hot pavement

Comes in a set of 4
For wet weather protection, consider the original WagWellies®.
Vanillapup's size guide
The WagWellies® should fit snugly. For some dogs, it may take a slight squeeze to get the paw through the opening but once in, the paw will spread out in the cavity of the boot. Less movement means more comfort for your dog. It will feel more natural and there will not be any excess weight on the paws. Position the strap under the wagwear label to keep it from moving out of place.
XXS for paws up to 1.5" long (1.5" width, approx. 3 - 5 kg) - Usually fits breeds like Chihuahua (bigger paw), Toy Poodle, Pomeranian, Papillon, Maltese, Maltipoo, and Yorkie.
XXSH for paws up to 1.75" long (~1.65" width, approx. 5 - 6kg) - Usually fits bigger Bichon, Sheltie, small Westie and Schnauzer.
XS for paws up to 2" long (1.75" width, approx. 7 - 11 kg) - Usually fits breeds like Shiba Mame, Dachshund, Frenchie, smaller Corgi, Beagle, Mini Schnauzer, Cockerpoo, Spitz, and Westie.
S for paws up to 2.25" long (2" width, approx. 11 - 16 kg) - Usually fits breeds like Shiba Inu, Corgi, and bigger Cavapoo and Frenchie.
M for paws up to 2.5" long (2.25" width, approx. 16 - 22 kg) - Usually fits breeds like Singapore Special, Standard Poodle, smaller Golden Retriever and Labrador, Goldendoodle and Labradoodle.
L for paws up to 2.75" long (2.5" width, approx. 22 - 30 kg) - Usually fits breeds like Chow Chow, Goldendoodle, Golden Retriever, Labrador, Bernese Mountain Dog.
XL for paws up to 3.0" long (2.75" width, approx. 30 - 40 kg) - Usually fits breeds like bigger Golden Retriever and German Shepherd.
XXL for paws up to 3.5" long (3" width, approx. 40+ kg) - Really big Golden Retriever and German Shepherd.
Measuring tip
Place your dog's biggest paw on a sheet of paper and mark the back of the rear paw pad and the tip of the longest claw. Measure this distance for the correct size. Weight suggestions serve as a guide, and are fairly accurate in our experience.
For example, if you measured your 8kg pup's paw to be a large size, the measurement could be incorrect :)
How to put on Wagwear Mojave
Getting a dog used to wearing the Wagwear Mojave shoes is a process. It is very normal to see an amusing high-step in the beginning. This is because they can't feel the floor and it throws off their coordination. They need time to re-coordinate themselves. It may even take getting them outside and on with the walk before they start to realize that they can in fact walk and run as usual.
Look for the video among the product images to learn how to wear the WagWellies for your dog.
Vanillapup's fitting tips
Well-fitting WagWellies Mojave shoes will not fall off easily and paws will be flat on the ground when walking

For dogs with dewclaws, make sure that they are sitting comfortably inside the wellies or in between the slits. Ensure that nothing is rubbing against them that may cause abrasion

When first using the wellies, keep the walks short (15-20 min) to help your pup get comfortable in their new wellies. In the event of abrasion, you can also spot it early and readjust accordingly
*We try our best to keep product information and images up to date but take note that they only serve as a guide. Colours may vary depending on your screen. While it doesn't happen often, changes by manufacturers may take some time to reflect on our site. When in doubt, chat with us!
Getting the right size for your pup
We don't have a physical store yet, but you can make an appointment to come by our place in Punggol to try the shoes. Simply drop us a WhatsApp message!
No problem, WhatsApp us and we'll assist you with the sizing as best as we can.
Size exchange
Got the wrong size? No worries!
You can exchange it within 14 days from the date of purchase. The wellies must be in original condition, unworn outside, free of fur and blemish, and back in their original, untorn packaging.
We recommend opening and trying just one piece first on both the front and back paws to reduce the risk of accidental scratches or bite marks.
Direct exchange can be done in Punggol or you can arrange deliveries both ways at your own cost.
Our standard shipping fee is $5.
If you are making a new order above $59, which qualifies for free shipping, we will be able to pack the wellies along with the order.
WagWellies Info
The original wellies are great for all weather use, rain or shine. It's also great for dogs with environmental allergies.
The Mojave (with holes) is specifically made for warm weather use to protect the paws from hot ground and injurious objects while offering ventilation.
If you are only using the wellies for dry weather, then the Mojave is perfect.
Yes, you can! Size XS and above works well with charms but we have customers who have found charms that fit on XXS wellies too.
Colour bleeding of the velcro sometimes happens with the original wellies and would be obvious on a light-coloured coat. We have not had issue with the Mojave.
For tips on reducing colour transfer, chat with us.