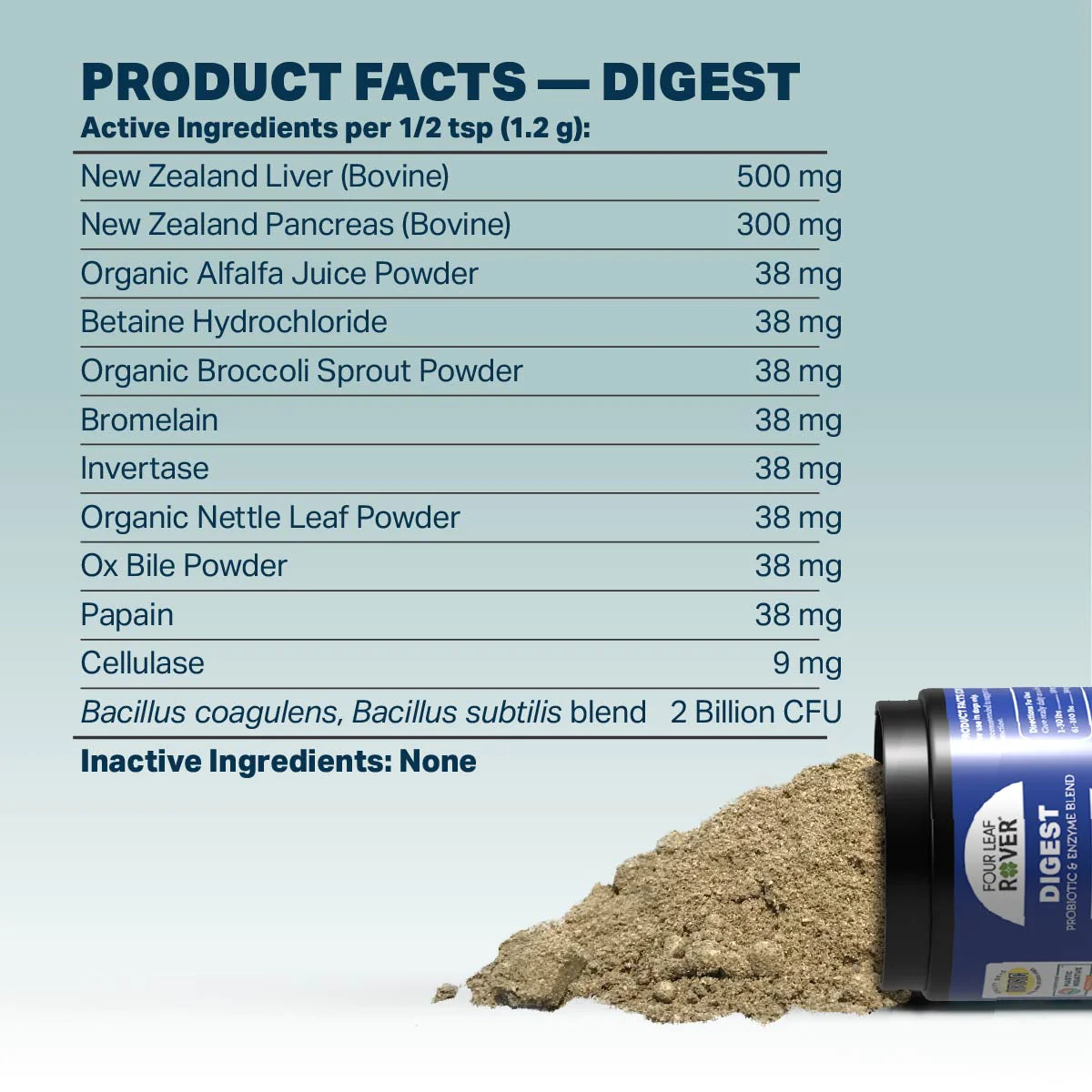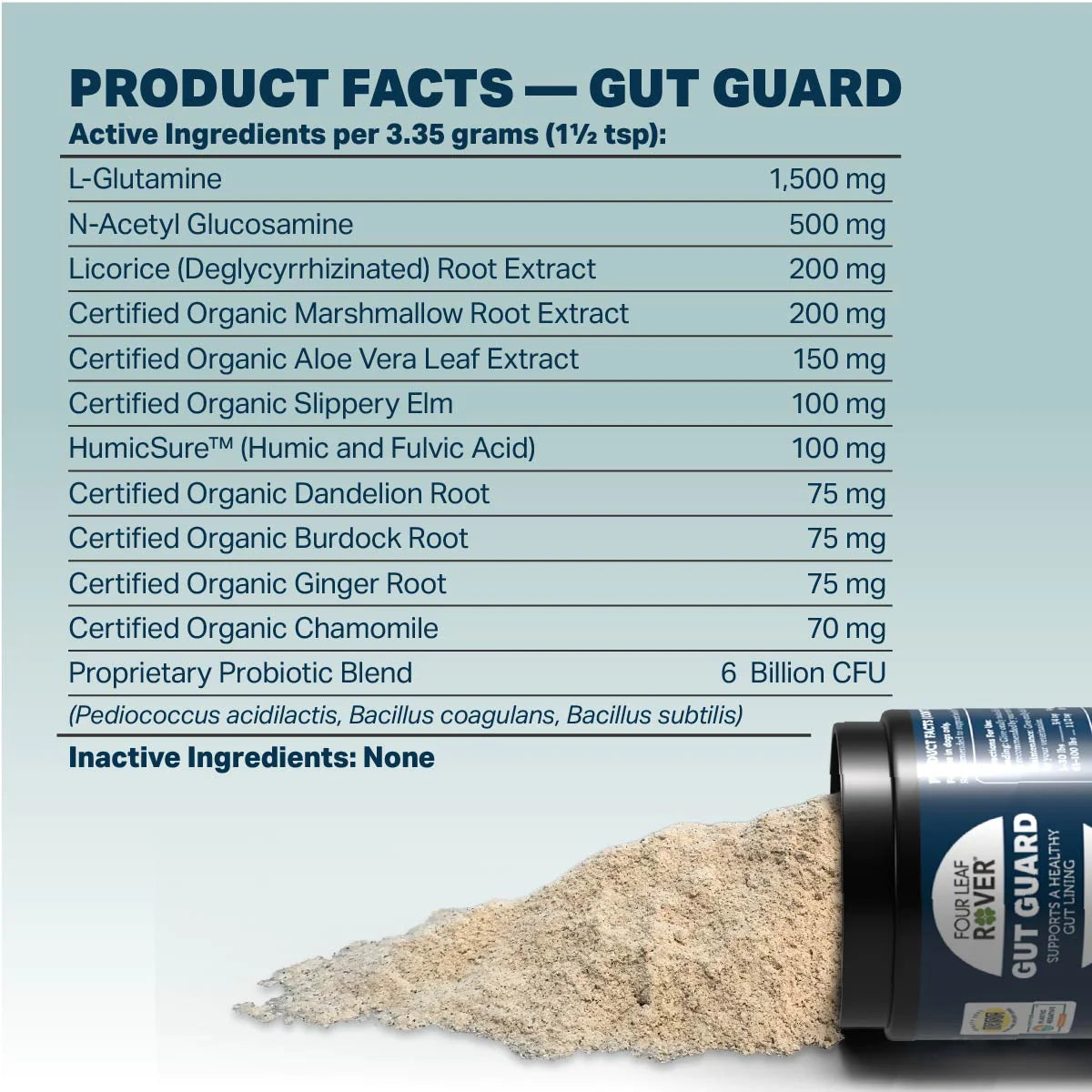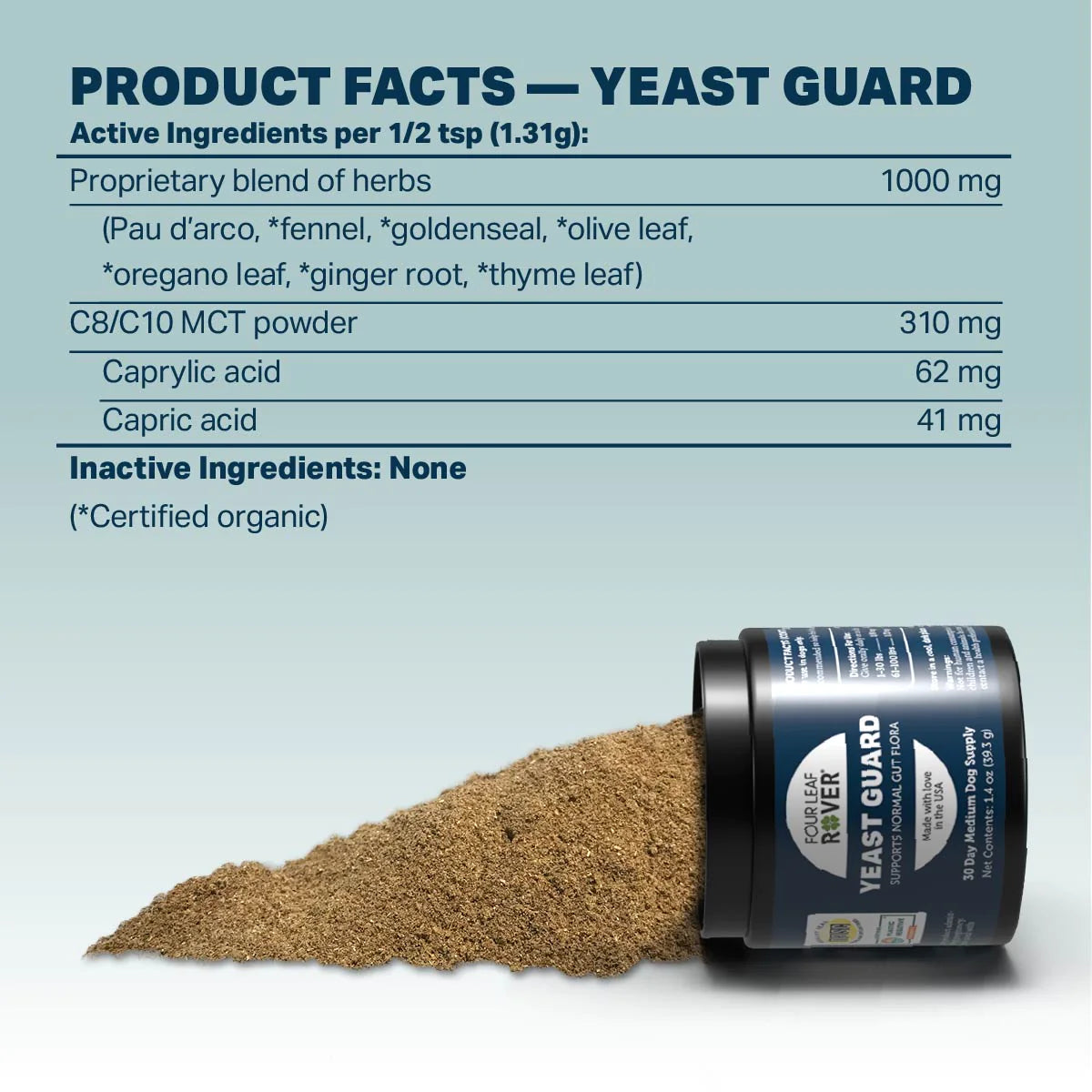 Four Leaf Rover Yeast Free Fido
Kindly note that this product might not come with a box. This veterinary formulated trio of products works synergistically and scientifically to help deactivate Candida, yeast and fungi and restore gut health.
Pickup available at Vanillapup
Usually ready in 24 hours
Four Leaf Rover Yeast Free Fido
Vanillapup
Pickup available, usually ready in 24 hours
314B Punggol Way
Waterway Cascadia
Singapore 822314
Singapore
+6587847920
Four Leaf Rover Yeast Free Fido
If your dog has ear infections, itchy paws, itchiness or hair loss, it might be yeast. Poor diet, drugs and vaccines can all feed unhealthy yeast populations, which can stress your dog's immune system and create allergy symptoms.
There are three key steps to eliminate Candida, yeast and fungal infections:
Step 1: Break Down Yeast's Protective Coating
Candida and other yeast species have a sticky coating called a biofilm. The biofilm makes the yeast resistant to immune cells ... and this allows yeast to grow unchecked in your dog.
A key step to eliminate yeast is to break down its biofilm. This removes the protective coating from yeast, allowing anti-fungal foods and herbs to start working.
Yeast Guard is a veterinary-formulated blend of anti-fungal herbs and caprylic acid. It includes the powerhouse combination of pau d'arco, organic olive leaf and sustainably grown organic goldenseal.
Step 2: Eliminate & Detoxify Yeast
Once the biofilm is breached, anti-fungal herbs and foods can start to eliminate yeast. It's important to also remove yeast's food supply. This means feeding a diet that's low in starch and avoiding drugs and chemicals that contain heavy metals.
The anti-fungal herbs in Yeast Guard will work best with digestive enzymes in Digest. These help break down the biofilm, an important coating that protects yeast like a full metal jacket. You must break down the biofilm to attack yeast.
Step 3: Restore & Replenish Gut Bacteria
It's important to address the root cause of Candida and yeast: inflamed and leaky guts. This final step helps prevent over-crowding of unwanted yeast in the gut and helps soothe and heal the gut lining. A healthy gut lining can prevent yeast from escaping the digestive tract.
Yeast and bacterial overgrowth can cause gut irritation, allowing yeast to travel out of the gut and into the body. Gut Guard is a blend of gut soothing herbs and probiotics that can help restore a proper gut flora.
Directions for use
Give Digest and Yeast Guard once daily and Gut Guard twice daily or as directed by your veterinarian. Follow label instructions.
Gut Guard and Yeast Guard can both be given with food, while Digest should be given between meals.
For the best results:

Give your dog Yeast-Free Fido over 60 days or as recommended by your vet.

Give your dog high-quality foods without starches and pesticides.

Once symptoms begin to clear up, continue supporting your dog's gut with Protect (sold separately). Protect is a veterinary formulated probiotic and it's designed to help prevent Candida and yeast overgrowth.
Frequently Asked Questions
How long should I use  Yeast Free Fido?
Yeast-Free Fido should be used for 60 days at a time, with a 2 - 3 week break in between. How long you need to give it depends on your dog's response.
After finishing the Yeast-Free Fido bundle, we recommend giving your dog Protect for maintenance.
Can I use Yeast Guard by itself?
Yeast Guard is most affective when it's used in combination with Digest and Gut Guard. Yeast Guard is used to help the body reduce and detoxify yeast populations, Digest is loaded with enzymes and probiotics to help break down Yeast and Gut Guard is used to help seal Leaky Gut.
Is the caprylic acid made from MCT Oil or Coconut Oil?
The caprylic and capric acid in Yeast Guard are made from organic, human grade MCT oil derived from coconut oil. Because coconut oil is half lauric acid (an inflammatory saturated fat), we use high quality MCT oil without lauric acid.
Should I change my dog's diet to fight yeast? 
If your dog is currently eating a kibble diet then switching to a raw diet would be the best course of action to help fight yeast. Switching to a raw diet helps to eliminate sugar and carbs from your dog's diet as even grain-free kibbles are usually full of carbs and sugars.
Common sources of carbs and sugars found in pet foods include:
Rice

Millet

Potatoes and sweet potatoes

Wheat and corn

Oats

Peas
If fruits are part of your dog's diet, limit it to berries as they are lower in sugar in content.
What else can I do to help my dog fight yeast?

Yeast loves heavy metals, meaning one of the best ways to fight yeast is to avoid letting heavy metals get into your dog.
Iron and Zinc are important and are healthy in small amounts but metals such as arsenic, cadmium, chromium, lead and mercury can be toxic to your dog.
Feeding your dog organic food is a good way to avoid glyphosate (which is loaded with heavy metals). Fish, low-quality fish oil, and fluoridated water are all common sources of heavy metals and should be limited as much as possible to help fight yeast as well.
When should I give Yeast Free Fido? 
Gut Guard and Yeast Guard can be given at mealtime, but for best results, Digest should ideally be given between meals. This will help break down the yeast cell wall and allow Yeast-Free Fido to do its job. 
*We try our best to keep product information and images up to date but take note that they only serve as a guide. While it doesn't happen often, changes by manufacturers may take some time to reflect on our site. If there are ingredients you are particular about, chat with us!