Mama and I have always been fans of ohpopdog. It's become a custom that every year, on my birthday, I will get a new bow tie from them!
After nailing quirky tees and striking bow ties, the ohpopdog team is now venturing into stylish walk accessories – you can get your hands (or paws) on a matching set of collar, leash, scarf and harness (sold separately).
Mama brought me on a walk with the Orange Polka Dot Apparel Harness and Leash around Haji Lane, and I received a lot of compliments on my new outfit! Special woof to the delicate cork board details and premium solid brass hardware.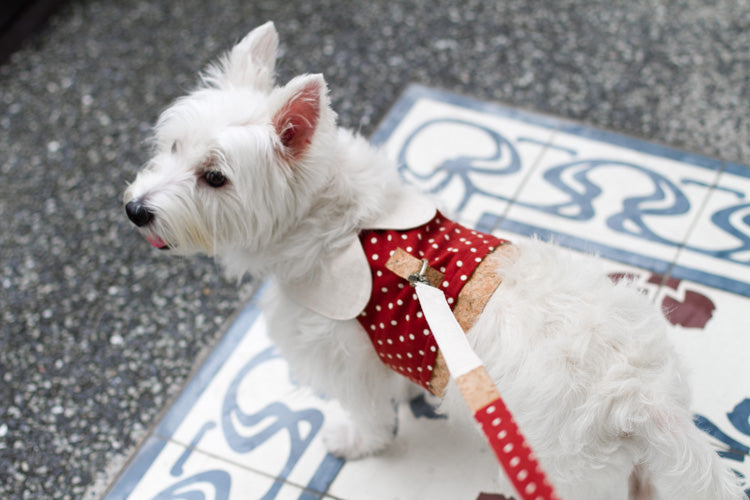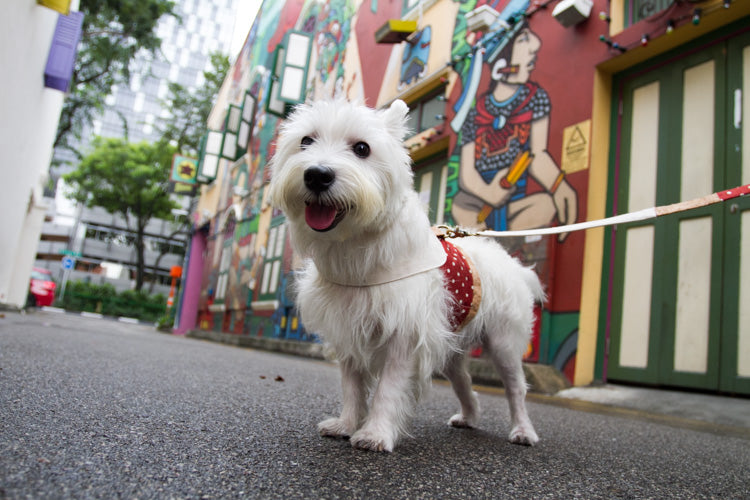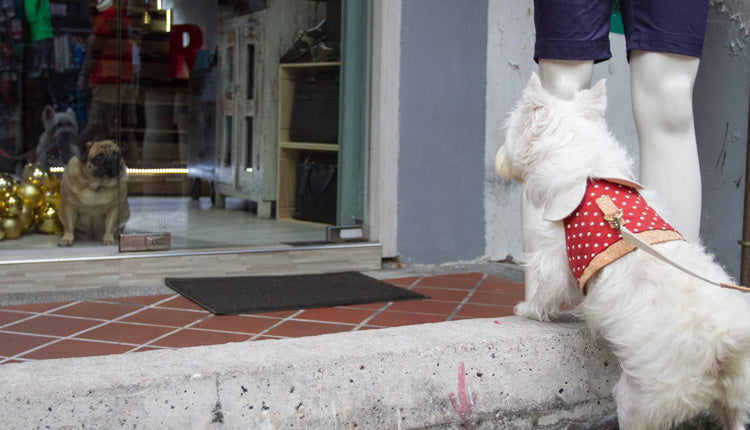 Besides the style, mama loves how well-made the harness is. A stronger version of Velcro is used to fasten the harness, and best of all, unlike Velcro, it doesn't attract lint and fur.
The harness comes in two models – the apparel and H-harness. Mamas and papas who have fidgety furkids may want to choose the apparel harness over the H-harness, as it's easier to put on.
The ohpopdog walk set is definitely a must-have for 2016!
ohpopdog Walk Set – "Let's Go" Collection
---