Do you love pampering your dogs with quality goods? Or are you feeling uninspired with doggy gift shopping? We recommend you to check out Woofer&Purrlensky, a one-of-a-kind pet boutique selling handmade and luxury pet accessories.
If you walk along The Scarlet Hotel near Ann Siang Hill, you may mistake their gem of a store for a luxury home and decor shop.
Step through the glass doors and you will experience a homely rustic industrial vibe. A pleasant contrast to the bustling streets around the corner.
We were delighted to chat with Bev and Louis, the power couple who owns Woofer&Purrlensky's parent company KayCapital, a Venture Capital firm in New York with investments in Hospitality, F&B, Real Estate Developments, and Retail and Branding in North America and Asia.
Bev was a fashion designer at Polo Ralph Lauren and is now the creative director and humble shopkeeper of this charming store. She is basically the creative mind behind Woofer&Purrlensky's beautiful self-produced products.
Breaking even in just three months, Woofer&Purrlensky is certainly a store to look up to for aspiring retail business owners. Read on to learn more from these masters of retail shopping.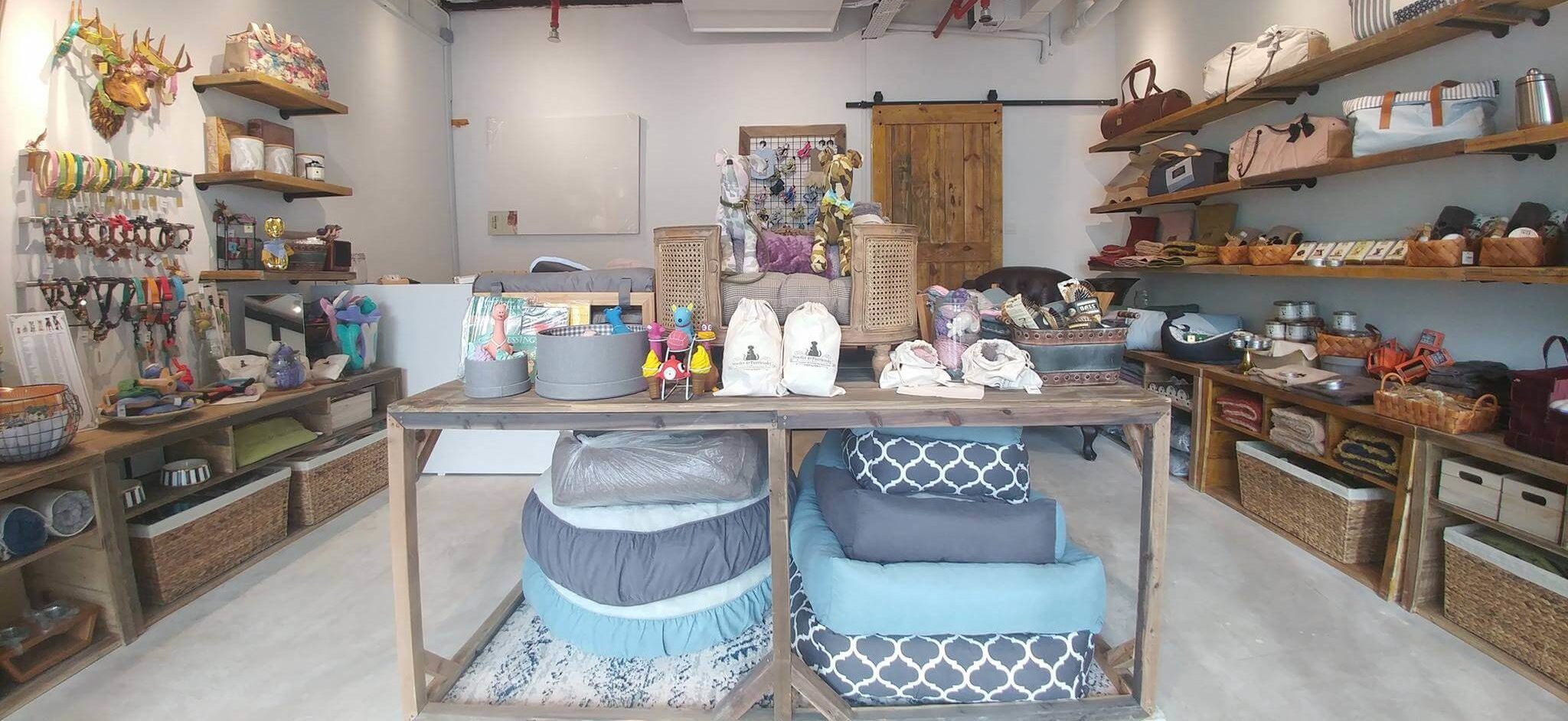 1. We were happy when we first got to know that Singapore has a new physical pet boutique. How did Woofer&Purrlensky come about?
Louis: We thought that the luxury pet accessories market was underserved. From our experience living overseas, we saw that pets here are not given the same type of pampering compared to places like the United States (U.S.).
When we looked around at that time, we felt that there were no avenues for that in Singapore. That was how Woofer&Purrlensky came about. Our intent is to offer quality accessories that every pet owner can pamper their pets with. So, they shouldn't be over-the-top or too expensive.
Bev: We are really reasonable with all the handmade stuff. Our biggest collar is sold for S$150, and they take six to eight hours each to hand-stitch. They are all handmade in Singapore. While it may seem expensive at first glance, they are actually priced below the international market.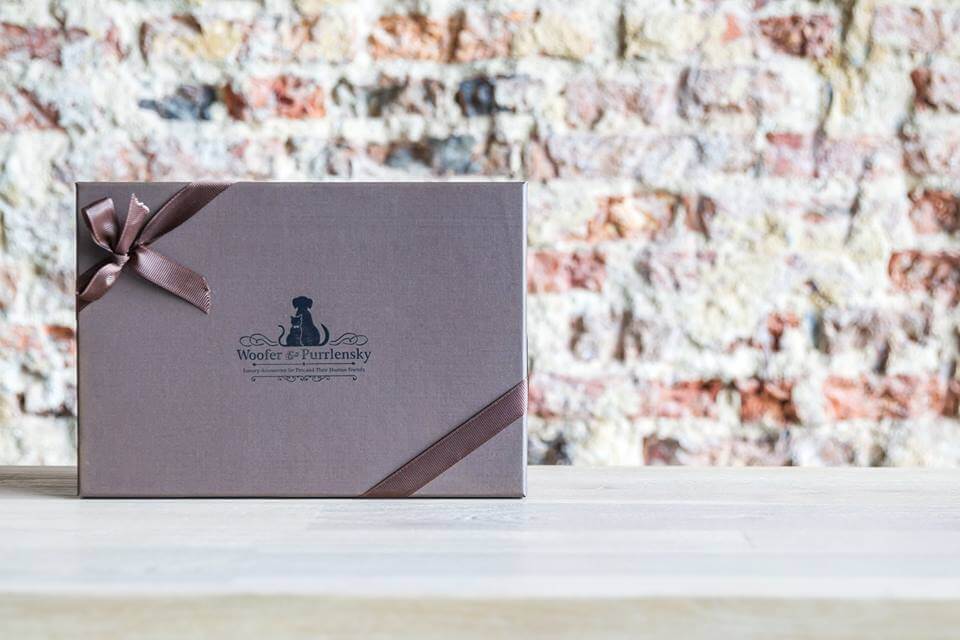 We also have very nice packaging, a great option for gift giving. Each gift box costs us S$5 dollars but we never charge our customers. As long as you spend, we give it to you. It's all about packaging. That's what I learned from the industry that I was in.
2. Why set up a physical store when you can go online?
Bev: Anyone can do an online business. But with our background and experience, a physical shop makes sense for us.
Having a retail business allows customers to experience our products and chat with us face-to-face. That's the kind of experience you really need to walk through our doors to understand. We want our customers to experience what we love.
Louis: I think the strategy of a retail shop is customer experience.
Because a pet luxury retail store was unheard of, people didn't really know what it really was at that time. We needed customers to experience what it felt like to physically shop for something interesting for their pet. They really have to come and see it, feel it, and then they get a better sense of it.
3. The boutique has a woody, industrial theme that isn't common in Singapore. Tell us more about it.
Bev: We used pallet wood for all the shelves in our shop. It's all recycled. We designed them and asked a young man who was still serving the army to make the shelves for us. He took around six weeks. After which, we personally hand-stained them to give them a vintage look.
4. What products do you sell in the store and where are they mostly from?
We source products from around the world, including the U.S., England, Germany, Australia, Korea, and Japan. We are also very fortunate to have the capacity and resources to produce our own products, such as leather accessories, toys, and luxury furniture.
Our direction now, more than ever, is to continue expanding our own line. We are never in the business of selling the same products as everyone else.
When we first started, we had 20% of our own stuff. Now, it's 30 – 40 %.
5. That's really great. Where do you create your own products?
Our office is at Maxwell House. It is about half the size of our retail shop. It has many machines mostly for me to make prototypes before I pass them off to the professionals, whom I personally train, to produce them.
6. What are your best-selling products?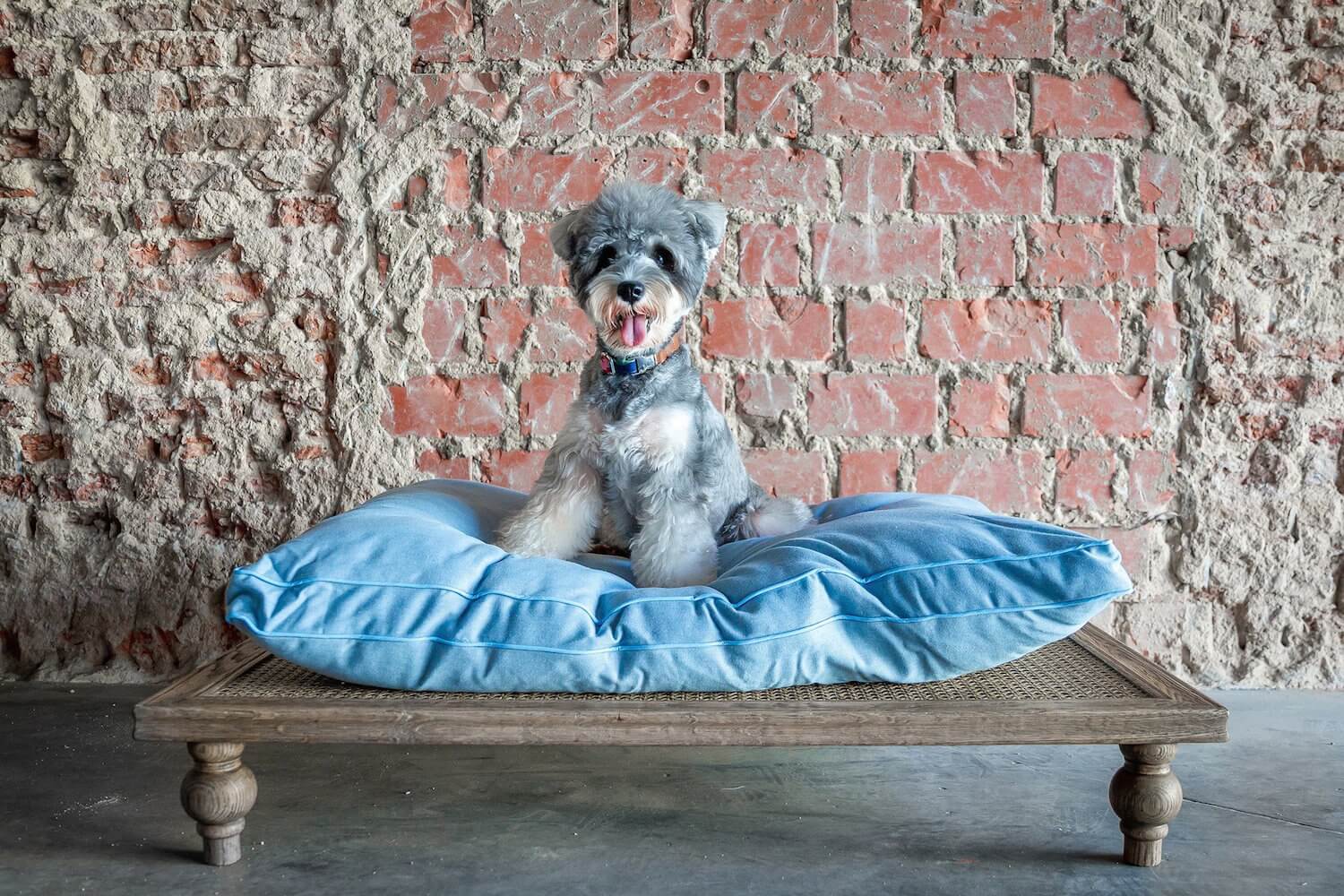 Bev: Beds are our best sellers. The cushion covers are made of fabrics that are made in Japan, United Kingdom, and U.S, and sewn here in Singapore.
We never hesitate to open the bed and show our customers, because it is all good stuff.
Another one of our best sellers is the cooling blanket. Everybody loves it. No matter how long you put your hand inside, it remains cool. We have many dog owners tell us that their dogs will lie on top of it after a walk on a hot day. It comes in two different sizes and is machine washable.
7. How about your favourite item in the store?
Bev: I can't pinpoint one because every single handmade item was a challenge and I really love challenges.
But if I can broadly choose, I will say our furniture makes me extra proud because they are all made and stained by hand.
We had to study different types of wood before deciding on what to use. Different woods react differently and due to Singapore's weather, there are certain types of wood that we just couldn't use.
Especially for feeders, we have to use wood that will not pop from prolonged contact with water.
You can't find this level of workmanship anywhere else. Whoever gets it will certainly appreciate it.
8. Where do you get your inspiration for your creations from? Was there another store that inspired you in New York?
Bev: We don't have a particular shop we are inspired by. The thing is that pet stores in New York generally don't last that long.
But we do go back every six months to check out what is new. That's definitely where our inspiration comes from. We will look out for great brands and if we are able to get them wholesale, we will try to bring them here.
9. What are some challenges of managing a physical pet store?
Louis: It's hard for a regular Joe to do it. For one, it involves a whole retail supply chain, from having the creativity tools to managing production.
Bev: We are still a one-man shop because it is difficult to hire staff who's passionate about pets and won't get bored manning the shop alone. That's the challenge we keep facing.
I was so nervous when we couldn't find anybody to mend the shop, I haven't done sales before but what could I do! Luckily, I'm naturally chatty so that helps me.
10. What motivates you to keep running this business?
Bev: It makes me really happy to see people coming back to buy the same product because they want to either give it to their other dog or their friends. I genuinely love this shop and I really love making prototypes for Woofer&Purrlensky. I can imagine whether the item suits the common breeds in Singapore and whether it goes with the Singaporean style without losing our own style.
The tourists are also really cute, they will email me the pictures of their pets wearing our products. It's really heartwarming to know that they are thinking of us. It gives me an accomplished feeling.
11. Speaking of your customers, who are they?
Bev: My customer base is made up of expatriate customers, locals, and some tourists.
80% of our retail store sales are contributed by customers from landed properties in Singapore, including high net worth individuals and expats.
Less than 20% is contributed by other local customers, and the remaining is from tourists, due to our boutique location.
As for online sales, 90% is contributed by international shoppers from the U.S., Korea, Japan, and Australia.
Regulars come in every week or every other week. That is why I always have the pressure to get something new for the store.
12. How are the spending habits of Singaporeans, expats, and tourists different?
Bev: Expats will look for bigger ticket items like blankets, beds, and things that can fit in the human lifestyle. They will see them as a good investment. They usually do a grab and go, spending less than 15 minutes at the shop.
For Singaporean frequent spenders, they will look for toys because they want unique toys. They spend more time at the store perhaps because they are looking for an experience. They will ask a lot of questions and try to understand what went into making the products. We are happy to answer them because we are proud of the effort and work that went into our products.
Louis: Many tourists and expats buy a lot of collars and leashes. That's because they generally have bigger dogs. I have seen this French couple buy three collars at one go. Smaller dog owners will be much more concerned about the colours and whether the item fits well.
13. How do you market your shop and products?
Bev: Besides social media tools, we leverage on traditional platforms as well. We do mailers and target the expat community online. It also helps that we are part of the expat community, which gives us a lot of referrals.
We also work with Regent Singapore. They are really helpful and would share with us their upcoming promotions and ask us whether we would like to be onboard. We started working with them on their dog welcome pack this year and the feedback has been really good.
Louis: Besides freebies in the welcome pack, there is also a "mini bar" where customers can buy our items and pay for them when they check out.
14. Tell us more about #DrawForACause and what encouraged you to start it?
Bev: As a way to give back to the pet community, I would draw your pet's portrait for free with a donation of S$150 to any local animal shelter or charity.
It's such a happy thing to do. I mean instead of sitting in the store and doing my business stuff, I get to draw and it is a natural endorphin for me. At the same time, I get to do something good!
I think Woofer&Purrlensky has raised over S$10,000 already and the money goes to a range of organisations like Cat Welfare Society, Save Our Street Dogs (SOSD), and Voices for Animals (VFA).
15. What is the biggest milestone for Woofer&Purrlensky?
Louis: What I think is cool is that we don't advertise that people can bring their pets here. But people do. That's cool.
They bring them here, we play with them, and if they want, they can try on some of the stuff they like. To me, it's a milestone when they see Woofer&Purrlensky as something they can identify with.
16. What should we look forward to from Woofer&Purrlensky in the near future?
Bev: We are currently preparing for our new collection! There will also be a big wave of bandanas because we got so many new fabrics from New York. We are constantly changing our toys and providing accessories that you normally cannot get in Singapore.
There is also the Wishing Bone project, where we collect denim jeans from donors and we will make toys with them. We will then give them to the charity organisations to sell. We just want to enjoy and have fun with this project while we are in Singapore.
Follow Woofer&Purrlensky on their Facebook page for new collection updates.
---
Subscribe to join our pack and find us on Facebook and Instagram.
Photos courtesy of Woofer&Purrlensky.