Mama was eyeing the Torus Bowl for quite some time but because it wasn't a necessity she didn't purchase it.
So imagine her delight when a kind human, Brian (The Wong Dogs) gave us the Torus Bowl, which he won from WOOGA! at The White Christmas Party! Thank you so much!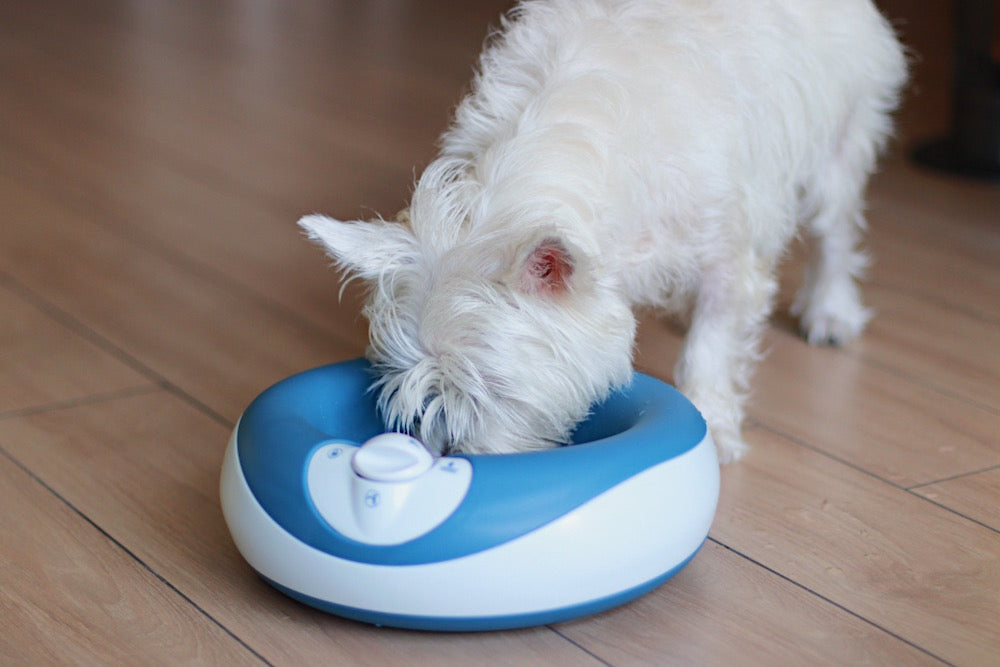 So what's the Torus Bowl? It's a pet water bowl that provides fresh, filtered water and refills itself.
Torus Bowl features
1. Auto-refills
The bowl stores up to one litre (small) or two litres (large) of water in its thick walls. The water flows out automatically to ensure just enough cool fresh water is available at all times.
2. Filters water
Each bowl comes with an activated carbon filter to remove impurities. The downside is that you need to replace the filter every month. A pack of five filters costs $25.
It's also good to note that the bowl is made with food grade material so it's safe to drink from.
3. Doesn't need power
I used to have a water fountain but it requires a power source. The Torus Bowl doesn't need electricity or batteries, which is a real plus point for mama.
4. Doesn't topple or spill
The sturdy bowl is non-slip and non-spill. It also has a lock function that keeps the water inside its walls. Once, locked, you wouldn't be able to get any water out even if you try!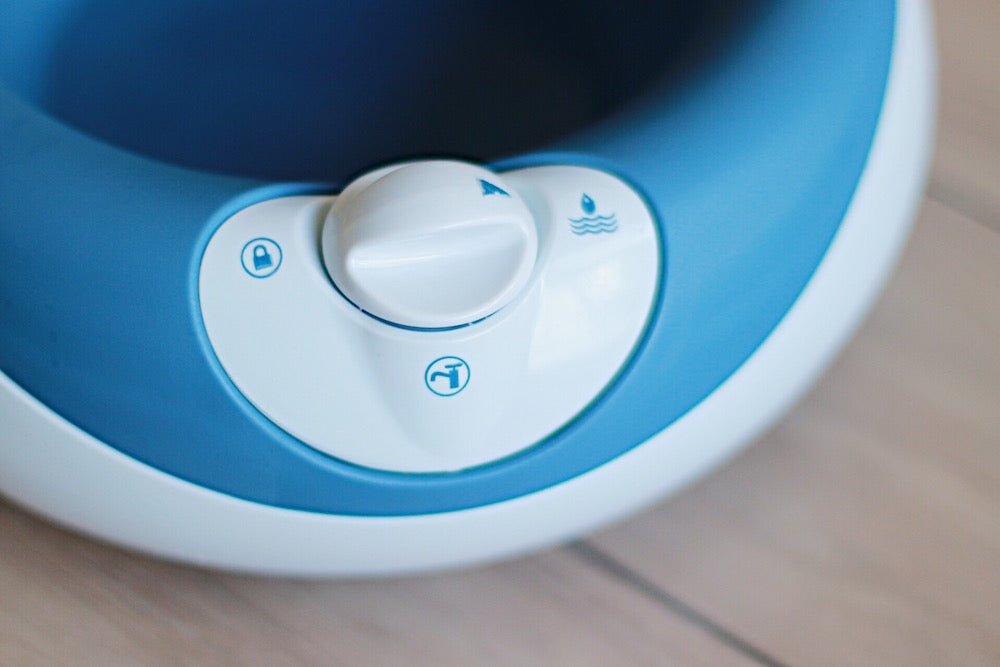 5. Travel-friendly
Being able to lock water in means that you can dump the bowl in your travel bag or in the car without worrying that the water inside will spill all over.
When your dog is thirsty, simply turn the knob to the water icon and let fresh water flow out. It's a bowl and water bottle in one.
With that said, we wouldn't bring our large bowl around much because it is quite bulky and heavy, especially when filled. The smaller bowl may be more suitable for travel.
Nonetheless, the humans are happy just leaving it at home to provide me a constant supply of water without having to refill it that often.
I should be drinking about 500ml of water per day. This means that the two litre bowl provides enough water for me for four days without the humans having to think about it.
Purchase your Torus Bowl (starts from $69.50) at WOOGA!'s online store.
---