Singapore National Day is just around the corner, so why not treat your pup to a traditional everyday dish?
The Steamed Minced Pork with Egg has earned its place in many local families' dining table for its simplicity and deliciousness. If you want to share this Singapore favourite with your furry one, just add some seasoning to your own portion!
Steamed Minced Pork with Egg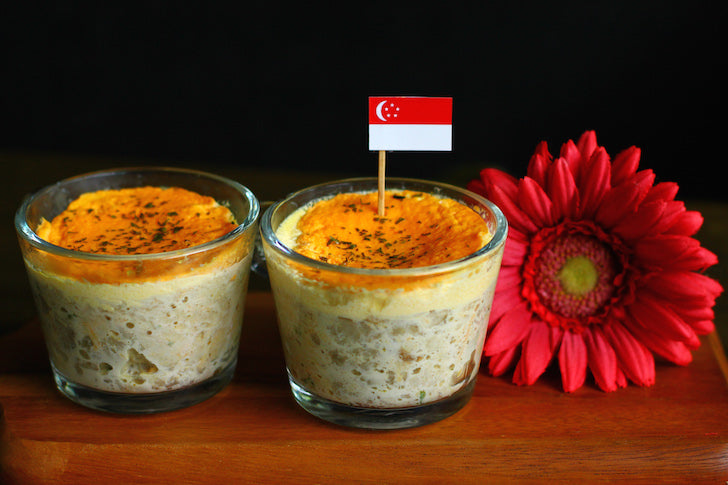 Serves 2 large dogs / 3-4 small dogs
Takes 35 minutes
What you'll need:
5-6 pieces of spinach leaves
Grate carrot and finely chop spinach leaves

Separate the egg yolks from the egg whites of 2 eggs. Keep the 2 egg yolks aside

Beat the egg whites with one whole egg

Combine the minced pork, carrot, spinach, and egg mixture in a large bowl, and mix well

Pour the mixture in a glass or stainless steel bowl that's suitable for steaming

Steam on medium heat for 10-15 minutes, or until pork is cooked

Beat the 2 egg yolks and pour over the minced pork mixture

Steam for another 3-5 minutes – until the egg is set

Cool before serving
Tried our recipes? Take a photo, and tag us on social media and #vanillapuprecipes! You may just be in for a surprise 🙂
Cooking isn't your calling? Shop here instead for Paws Fur Life's nutritious meals.

---
DISCLAIMER: Treats are not intended to replace a well-balanced diet, and should only be fed in moderation. Before making changes to your dog's diet, please consult a trusted canine healthcare professional.