Shepherd's Pie Recipe for Dogs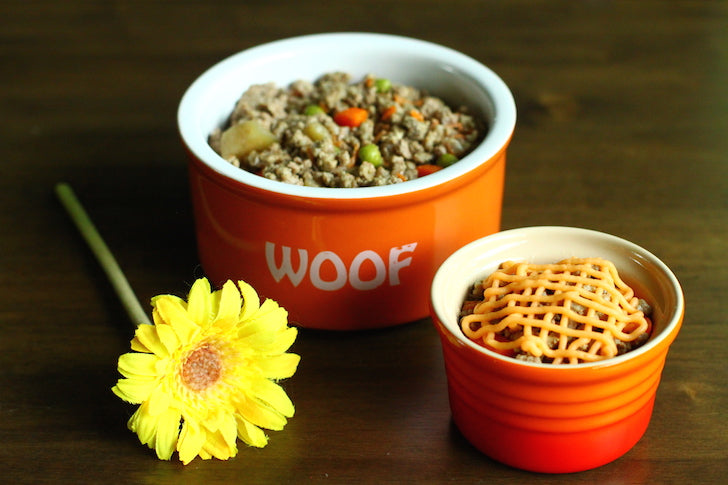 Serves 2 large dogs / 3-4 small dogs
Takes an hour
What you'll need:
500g minced beef or lamb
1/2 cup organic carrots, diced into small cubes
1/4 cup frozen green peas
1 organic apple, diced into small cubes
For the topping (optional):
1 medium sweet potato
1 tablespoon fat free or Greek yogurt
Steps:
Heat up the pan and once it is hot, add minced meat and fry for about 2-3 minutes until the meat just turns pink
Add in carrots and green peas, and stir for one minute
Turn off the heat and add in chopped apples. Stir well
Transfer the mixture to an ovenproof dish and bake in the oven at 1500C for 20 minutes
For the topping:
Steam sweet potato till soft and mash with a fork. Add in one tablespoon of yogurt and mix well
Add the topping and bake further in the oven at 1500C for another 10 minutes
Note: Organic carrots and apples are used for this recipe but regular carrots and apples will do just fine.
Cooking isn't your calling? Shop here instead for Paws Fur Life's nutritious meals.
---
DISCLAIMER: Treats are not intended to replace a well-balanced diet, and should only be fed in moderation. Before making changes to your dog's diet, please consult a trusted canine healthcare professional.