5-star Regent Singapore Pet-friendly Staycation [Review]
Last weekend was exciting! The humans and I checked into Regent Singapore and took over their Instagram for a weekend.
It was fun showing everyone what a pet-friendly staycation is like on-the-go. If you would like to see our updates, just search #RegentSingaporeTakeover on Instagram 🙂
In any case, here's a detailed review of our experience!
Regent Singapore Pet-friendly Hotel Staycation
Check-in was quick and we were brought to our room where I was welcomed by a puppy pack prepared just for me.
All pet guests would be provided with a bed, 2 bowls, a toy, and a box containing food, treats, a roll of poop bags, an in-room pet dining menu, and a dog walking map!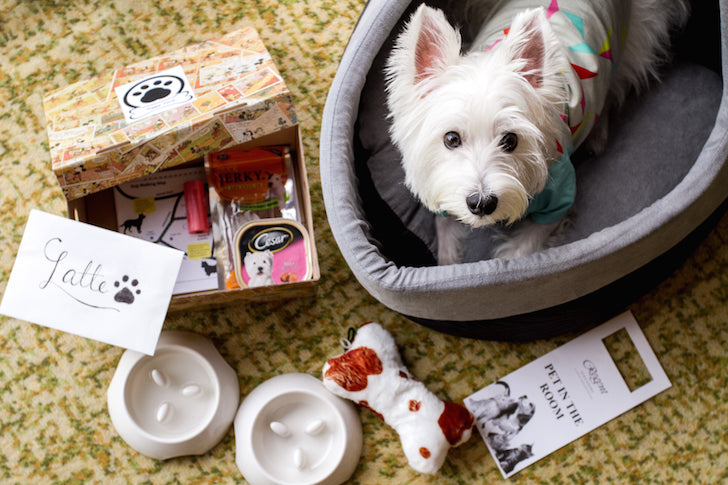 This was me checking out the walking map and the drool-worthy menu. If your pet has specified dietary needs, just let the staff know and Executive Chef Simone Cerea and his culinary team would whip up something special!
It's not a hotel staycation without a plush bed and soft pillows!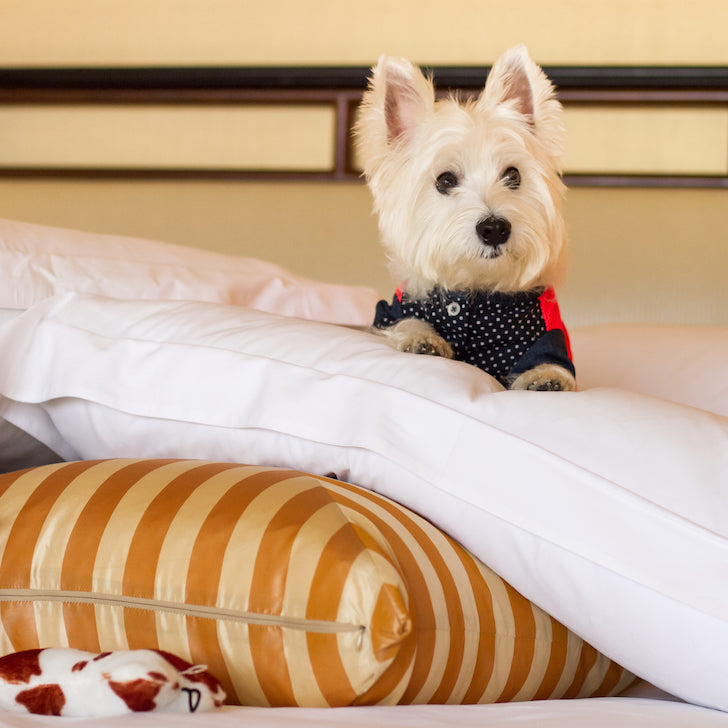 The humans were happy to see a posh bathroom and L'OCCITANE toiletries.
Time to head out! We were dazzled by the design of the hotel, decorated by Asian art pieces. And check out that beauty of a lift!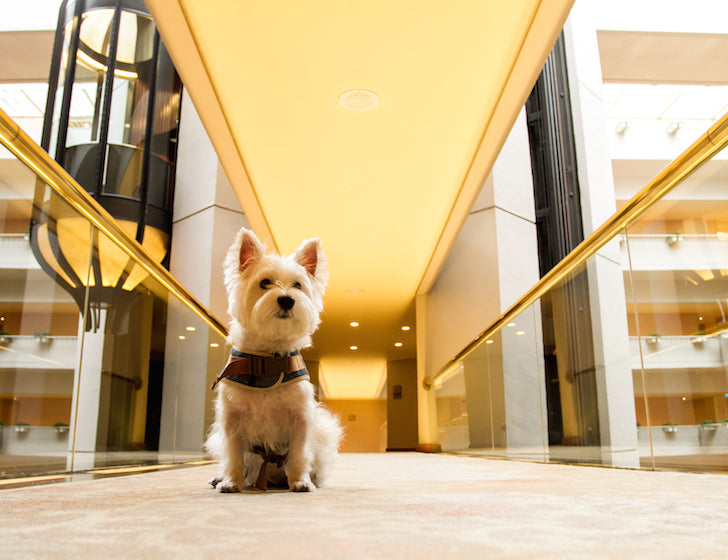 We took a short walk to Nassim Hill (stay tuned for our review) for dinner, just that I didn't get any food, just a bowl of fresh water from the friendly waiter. Fortunately, Swiss Butchery was just next door and mama got me a big piece of veal escalope!
We took a short walk around the area and got back to the hotel for an early night. Or so I thought! The humans took the opportunity to give me a bath in the tub. That wasn't how I imagined the day would end!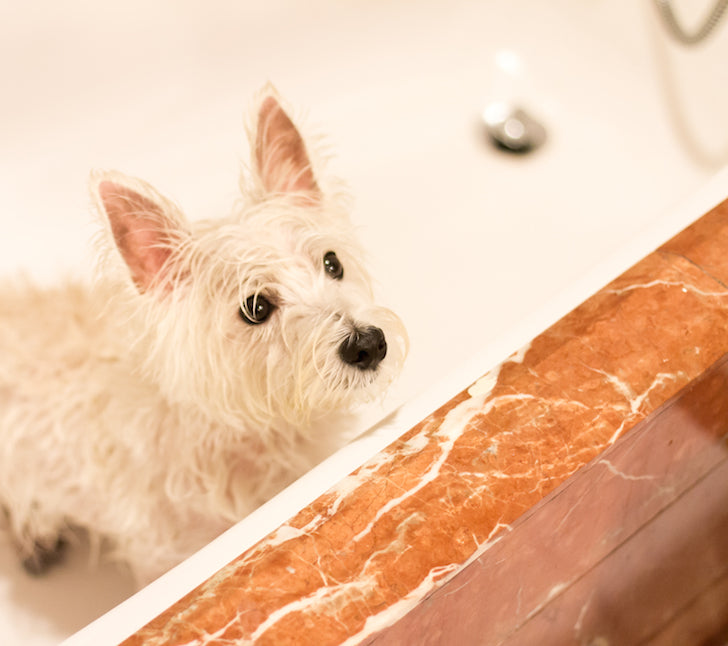 I was so drained by the bath, I crashed on the comfy bed soon after.
Rise and shine! The humans redeemed themselves by ordering a customised breakfast for me. Salmon sashimi! I love seafood!
I bet mama couldn't cut salmon this nicely. This was definitely done by a professional 😛
Imagine my surprise when the humans' breakfast came in. Compared to their hearty breakfast, mine was nothing! Come on, they should have at least given me a slice of bacon!
Besides the obvious unfair treatment when it comes to food, I enjoyed my stay in the hotel. I collected smiles from both staff and fellow guests. I ate so much I actually didn't want to eat anymore. How was that possible, I don't know!
And best of all, there were several places mama and papa could bring me to nearby, such as Orchard Road, Botanic Gardens, and dog-friendly alfresco eateries.
Policy: There's no additional charge when you bring your pet under the Pet Staycation (weekend only) package! To us, besides the location, that is another bonus for choosing Regent Singapore. Do note that if you book a regular room package, there's a cleaning fee of $75 and the dog guest would only receive basic pet amenities – pet bed, food/water bowl, and a tin of food. Be sure to book the right package and do it early!
The hotel permits one pet, weighing less than 15kg. Pets are not allowed in the hotel's F&B outlets, except the alfresco area of Dolcetto by Basilico. They must be enclosed in pet carriers or leashed in public areas at all times. As pet policies may be altered with time, please call the hotel to check whether there are any changes.
Check-in/out: Check-in time is at 3pm, and check-out time is at 12pm.
Reservation: Please quote "PetStaycation" when making a reservation by calling 6725 3088 or emailing reservation.rsn@fourseasons.com.
Special thanks to Regent Singapore for the wonderful stay.
---
The Vanillapup Newsletter