Getting hitched? Congratulations!
If you are anything like us, you would want your dog to be part of this important day.
Whether you are planning for a fancy or simple wedding, here are some tips to help you include your precious pup!
1. Find a dog-friendly wedding venue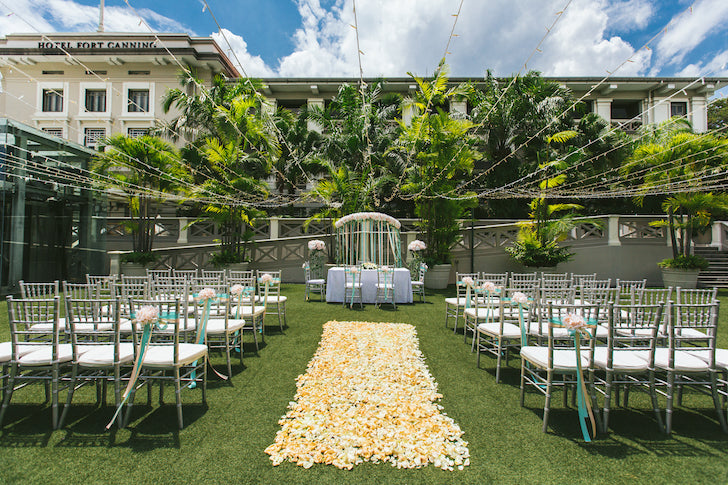 If you want your dog to be a part of your wedding, the venue is one of the most important things to consider.
Dog-friendly hotels may allow your dog to be part of the wedding march-in but she will need to be brought back to the hotel room after that.
If you prefer your dog to be around for most of the celebration, an outdoor wedding may be more suitable. Approach restaurants and hotels with outdoor event venues and check with them on their pet policy.
Check out our post on Beautiful Dog-friendly Wedding Venues.
2. Dress her up
For our solemnisation, we got one of our favourite people from ohpopdog to design an outfit for Latte.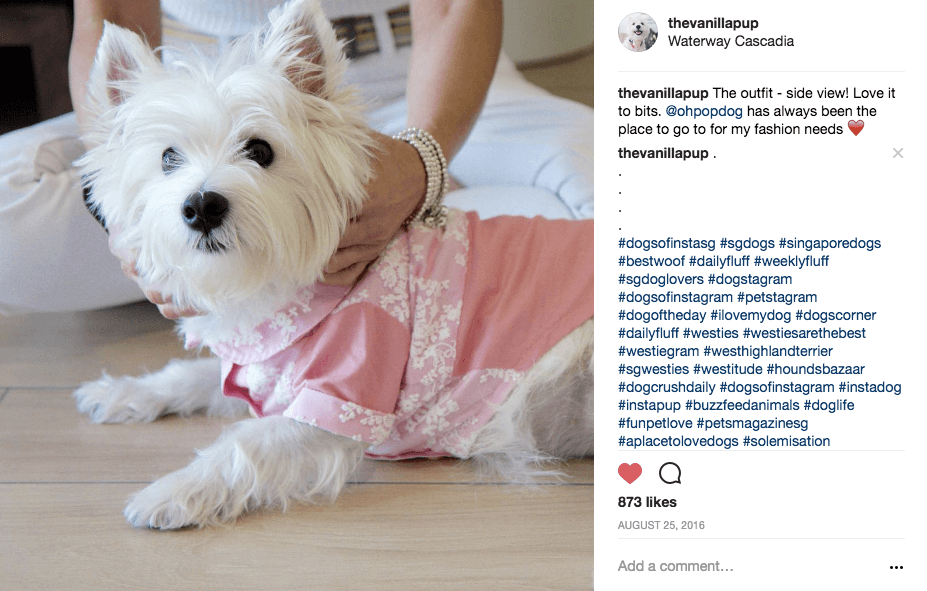 It's specially made to fit her and our preferences in terms of colour theme, material, and design!
When choosing an outfit, make sure it is comfortable for your dog. In warm weather, choose a thin, light and breathable material.
If it's an outdoor event, a fancy bowtie and leash or a floral wreath may be more suitable. And that takes me to my next point:
3. Be careful with flowers selection
Some flowers may have harmful effects on dogs, especially when ingested. When briefing your florist or wedding planner, make sure to tell them to check that the flowers used are safe for dogs. Do your own research too!
Check out our post on dog-safe indoor plants.
4. Assign your dog a role she's suitable for
You may be excited to have your dog be your ring bearer. But ask yourself if this role is really suitable for her. Unless your dog is mellow or you are committed to training her months before, it may be too much to ask for when you are putting her in a distracting environment.
If your dog is easily distracted or excited, sitting in the front row happily watching you go down the aisle may be the best job for her 🙂
5. Inform your guests about being dog-friendly

Some of your wedding guests may be scared of dogs or allergic to them. Let them know in advance that this is going to be a dog-friendly wedding and do what you can to make them comfortable.
6. Brief your photographer
If you are reading this post, your dog must be family to you. Hence, she should be in quite a number of your wedding photos!
However, not all photographers are skilled enough to take beautiful photos of dogs. To be fair, they are not easy to photograph at all!
To increase your chances of capturing some lovely candid moments of your dog at your wedding, sourcing for a photographer who has some experience with dogs or is a dog lover may just be worth the while.
7. Get your dog a human partner
While you are busy with all that's going on during the wedding, you really won't have time to keep a watchful eye over your dog.
To keep her safe and out of trouble, make sure to leave her under the care of a trusted family member or friend.
Your dog's human partner should be aware that your dog needs be leashed whenever and wherever appropriate and to remember to bring your dog for regular potty breaks.
It's a tough job so make sure to choose the right person and show your appreciation for her help!
8. Don't forget a special treat!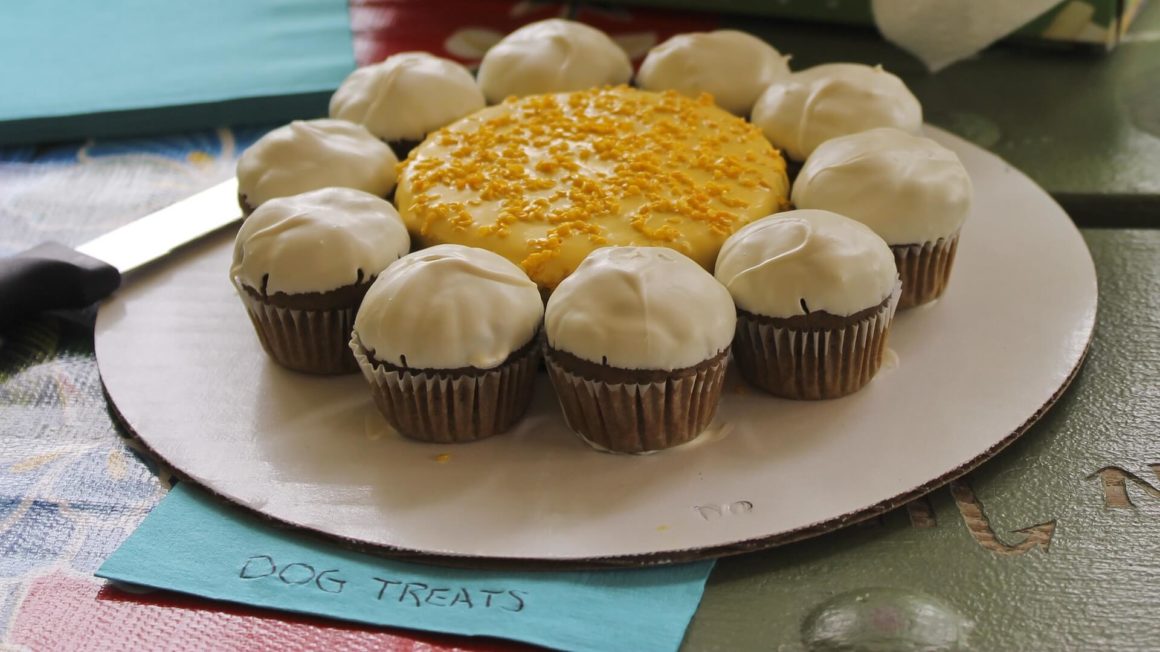 What's a celebration without some delicious goodies? Your dog deserves something special on your wedding day.
Prepare wedding pupcakes or pretty cookies for her and her furry pals to chomp on while everyone is enjoying the wedding feast.
Check out our post on local dog bakeries.
Needless to say, there should be ample treats to last her the whole day for being a good wedding guest.
The best dog-friendly wedding example? It's got to be Hudson and Chelsea's!
Yes, two Dachies got married and their wedding is GOALS!