Happy December, everyone! Mama really loves December because Christmas Day falls in this month. She has been playing Christmas songs and getting me to dance along with her.
Even though I don't know what's so great about Christmas Day, I am happy that mama is in high spirits. As one of the songs goes, I wish every day is Christmas Day!
Other than that, life hasn't been too exciting for me. Every day is sort of a routine. Mama goes out for many hours, my grandparents walk and feed me, mama comes home, and that repeats for another four days. Then comes the next two days that can be quite unpredictable. Sometimes mama spends the whole day with me, or she goes out for many hours and comes home. I get sad that she wanders off without me for so many hours a day but I know that she will always come back to me.
Petopia spa and grooming review
Yesterday was one of those two unpredictable days. It seemed like I messed up with my counting because the routine days only happened four times! It should have been five days before the unpredictable days arrived.
Oh well. I will make sure I don't lose count again. Anyway, Mama brought me out for S-P-A! We arrived at this place, called Petopia and I really liked it! I was greeted by the dogs that own the place but I sure showed them that I was more keen on exploring the place than making friends.
Soon enough, I was brought into an area full of weird looking things. One of the humans put me into this white tub filled with water, and bubbles started forming! I wasn't sure if I liked it at first but soon found the bubbling water relaxing and soothing. It was sure better than my regular baths. According to mama, the name for that is "Ultrasonic Ozone". What a fancy name for water bubbles!
When I thought it was over, the human put me into another tub and started buttering me up with green mud!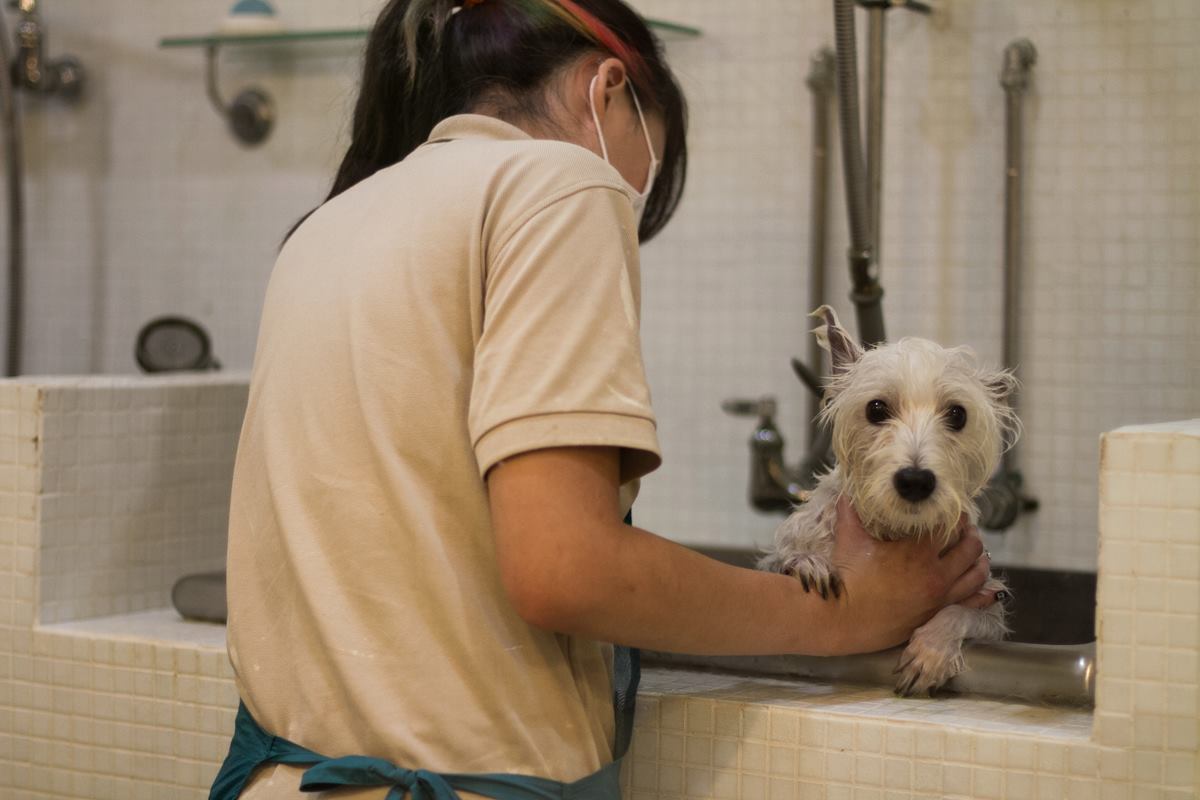 Here comes the part I really didn't quite enjoy. The human made me wear this silly costume with my eyes covered and put me under this huge white cone. Here, I managed to wiggle my head out to see what they were doing to me. I really don't like to have my eyes covered so I kept moving, trying to escape the white cone. The human tried to keep me in place but didn't do much to make me feel relaxed. Mama said she was supposed to massage me but I guess I was moving too much. Sorry, mama for wasting your money!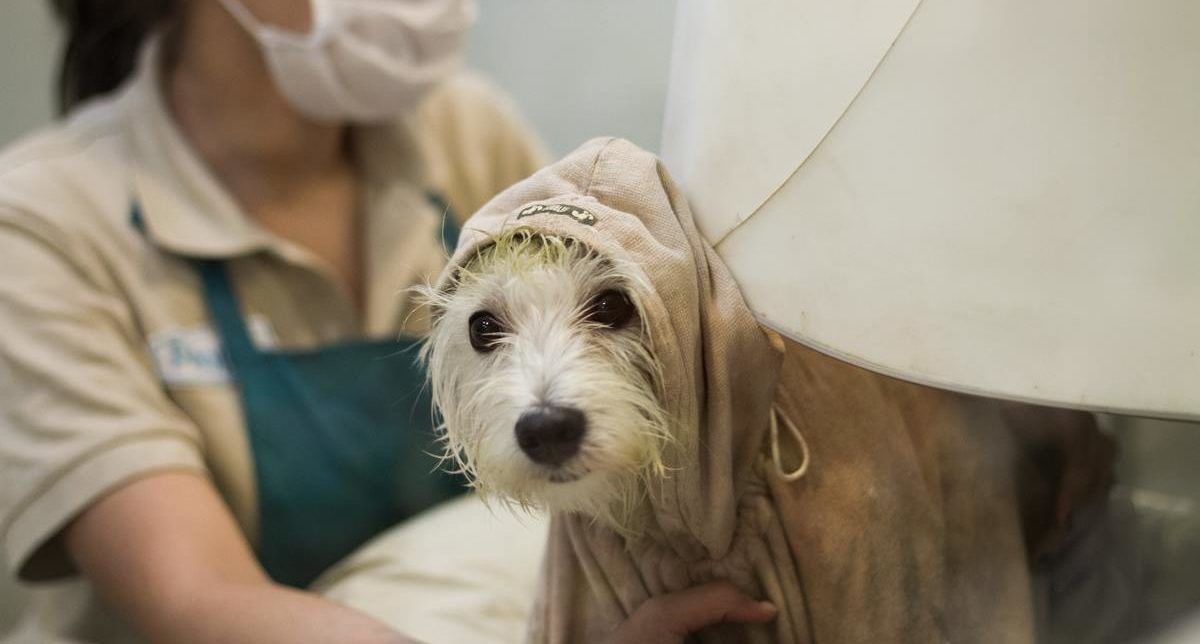 Throughout the whole S-P-A, mama and papa were watching me through the glass wall. That made me feel a little safer.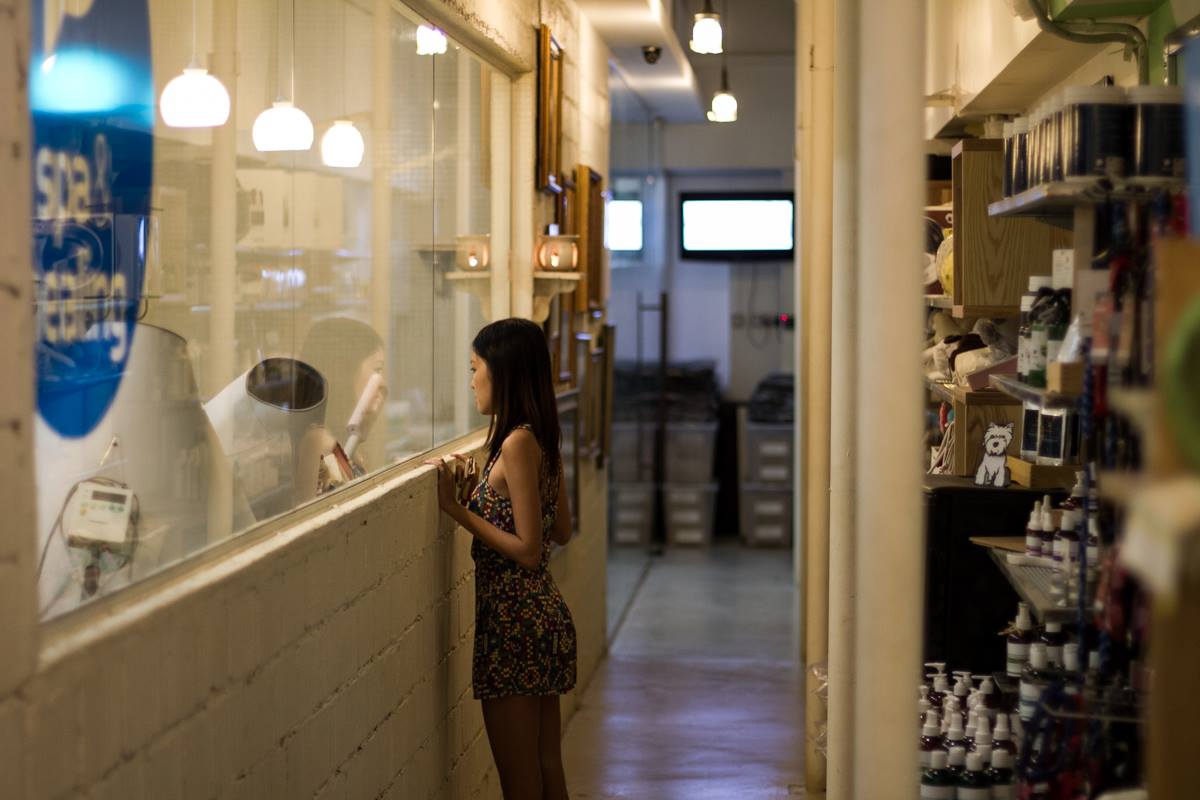 I got a shower and blow-dry before moving on to the full grooming. Although there were two stylists cutting my hair, I think my haircut looks the same as what I usually get from other places. The difference is, they gave me a little necklace as a souvenir and a skin butter sample that mama can't wait to try. Nice touch!
It was definitely a new experience for me, and mama really enjoys my smooth and silky coat after the S-P-A. Overall, it's a really nice and welcoming place for both humans and furkids. Mama wouldn't mind bringing me there again. The only but crucial thing is, it's expensive! Mama paid $120 (medium-sized dog) for my full grooming, and the S-P-A came free under promotion (U.P $70 for Ultrasonic Ozone, $83 for Clay Pack with FIR).
Hope they will run more promotions so more furkids can try this out!
—
26 Jalan Kelulut, Seletar Hills Estate (Off Yio Chu Kang Road)