PetExpo 2019, the sixth installment of the biggest annual pet fair in Singapore promises three days of activities and shopping at exhibitor booths.
For most Singaporean pet parents, the Pet Expo means a weekend of stocking up on pet necessities and learning about new products in the market.
If you are counting down to the event and wondering what's in store for you, we have compiled a list of eight booths that you wouldn't want to miss!
Pet Expo Singapore 2019 event details
Dates: 12 – 14 April 2019 (Fri – Sun)
Time: 11am – 8pm
Admission: S$5 per day / S$12 for 3-Day Pass (Free entry for children below 12). Register here (Online ticket sales have closed).
Venue: Singapore Expo Hall 7
8 Pet Expo 2019 Booths We Will Be Checking Out
1. BOM BOM
BOM BOM offers scientifically balanced raw pet food that's customised for your pet. The proteins they use are AVA-approved, free-ranging, antibiotic-free, and hormone-free prime cuts. Meals are individually vacuum packed for easy feeding and delivered to your doorstep weekly or bi-weekly.
BOM BOM will be at the PetExpo 2019 for the first time to share with you what makes an ideal diet for your pet to thrive. If you are new to raw diet or have not seen much success with your pet's current diet, go chat with them!
2. Ginger and Bear
Ginger and Bear curates stylish, high-quality products that are also kind to the environment for both human and dog. They carry brands like P.L.A.Y., Earth Rated, Howlpot, Knauder's Best, Max-Bone, Pawnosh, Cloud7, See Scout Sleep, Found My Animal, Ruffwear, Ware of the Dog, and West Paws Design.
Head to this booth if you are looking for unique premium pet products!
3. Grabapaw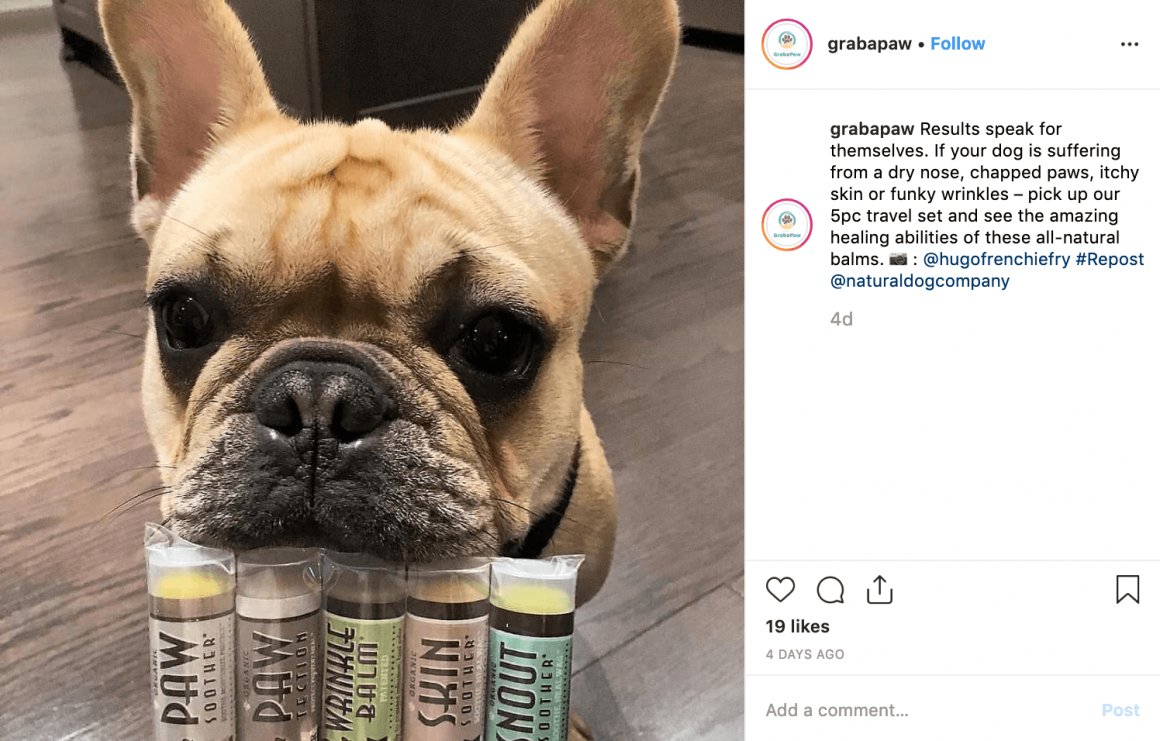 We will be heading to Grabapaw at Pet Expo to get Latte's SigOne toothbrush. You will find products from KONG, Natural Dog Company, Inherent, SigOne, Grooming Tab, and Pochitama.
4. Howlistic Life
The distributor of Zee.Dog, FuzzYard, K9/Feline Natural, Dom & Cleo Organics, kin+kind, and Raw Rawr, Howlistic Life needs no introduction. Expect crowds in and around their booth space as pet parents shop for good deals.
5. NUTREATS
Looking for healthy, single-ingredient treats for your pets? NUTREATS are sourced in New Zealand from free-range farms and made with minimal processing. They also have a range of supplements for puppies, hip and joint, and skin, coat, and mobility.
6. Ohpopdog / Barking Good
Ohpopdog will be launching a whole lot of new pet and human apparel and accessories at Pet Expo. If you love dressing up your pets, be prepared to spend a significant portion of your budget here!
They will be launching their Spring collection, new collars and leashes featuring Ohpopdog original prints, improved bandanas and capes, matching human and dog pyjamas sets, and an essentials bag for dog parents. What's that sound? Oh, it's us screaming "Take our money!"
Ohpopdog will be sharing a booth with local treat bakery, Barking Good. So be sure to grab some unique treat flavours!
7. Owned and Adored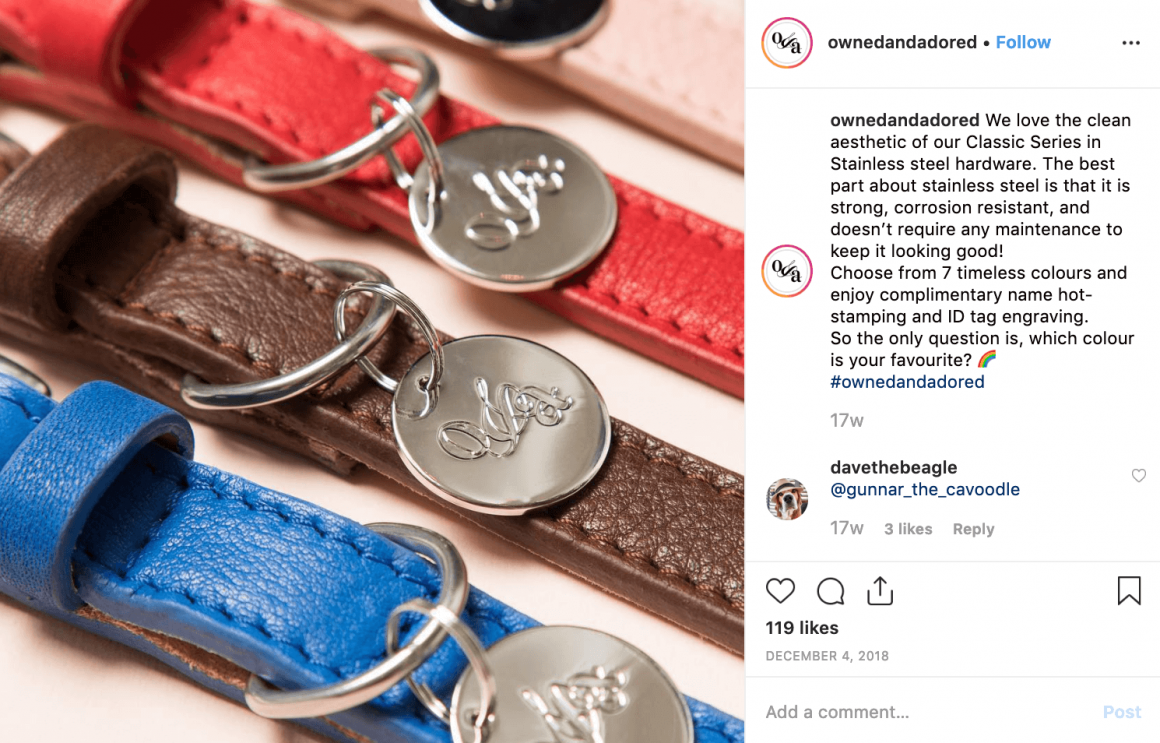 Owned & Adored purveys modern luxury collars and accessories for refined pets. Crafted from non-toxic materials, their products are safe, comfortable, and stylish. You can also personalise the accessories by adding complimentary hot stamping and/or an ID charm.
8. Rose-Hip Vital
Rose-Hip Vital® Canine contains 100% rosehip fruit powder – a natural anti-inflammatory that may improve the joint health and general well-being of dogs, especially those that are aging.
They usually have good bundle promotions at Pet Expo so don't miss it!
Guide to conquering Pet Expo 2019 like a pro
Apply natural flea and tick prevention on your dog before heading down
Bring lots of cash or download FavePay to pay for products. Not all exhibitors accept credit cards or PayNow
Bring a stroller for your dog if she tends to pull a lot or get tired
Go on Friday for faster queues as it's a working day after all
Follow brands ahead of the event for updates on special Pet Expo promotions
Some promotions require you to buy in bulk. Get friends and members of Facebook groups to share the purchases
Featured image credit: PetExpo Singapore