This recipe is contributed by Paws Fur Life.
Serving minced beef can get a little boring. Spice things up by whipping up some beef fingers with this hearty recipe. Oven-bake for colour or steam for a moist, comforting meal.
Oven-baked Beef Fingers Recipe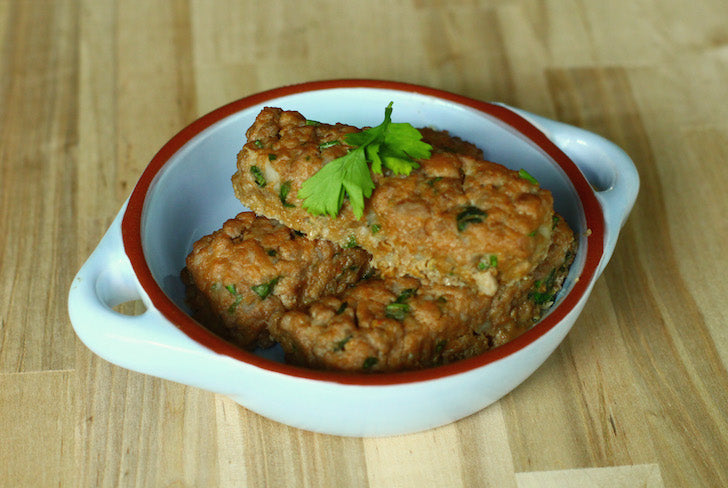 Serves 2 medium-sized dogs
What you'll need:
500g lean minced beef
2 medium sweet potatoes (about 200g)
½ cup spinach leaves
2 stalks parsley
1 egg
Steps:
1) Boil sweet potatoes till soft and mash with a fork
2) Finely chop the spinach leaves and parsley
3) In a mixing bowl, combine mashed sweet potatoes, spinach leaves, parsley, minced beef and egg. Mix well
4) Line a baking tray with aluminium foil
5) Shape the mixture into fingers and place on the baking tray
6) Bake for 15 minutes at 130°C. You can also steam the beef fingers over medium heat for 15 minutes
Wagging tip: Spinach is high in iron and calcium while parsley is an excellent source of phytonutrients and chlorophyll.
Tried our recipes? Take a photo, and tag us on social media and #vanillapuprecipes! You may just be in for a surprise
Cooking not your calling? Shop here instead for Paws Fur Life's nutritious meals.
---
DISCLAIMER: Treats are not intended to replace a well-balanced diet, and should only be fed in moderation. Before making changes to your dog's diet, please consult a trusted canine healthcare professional.