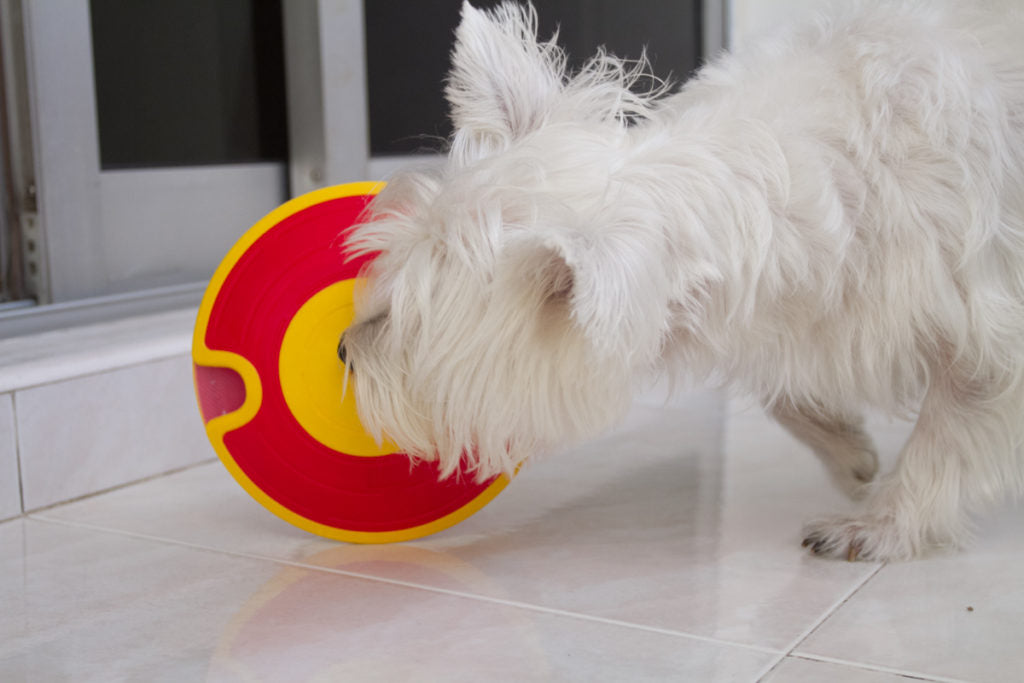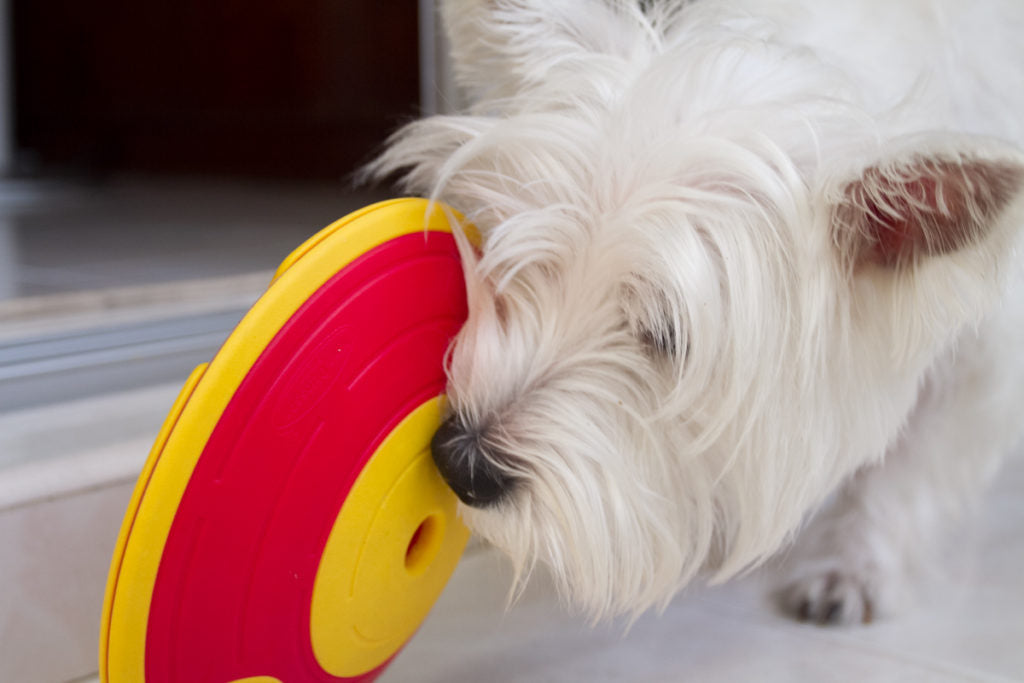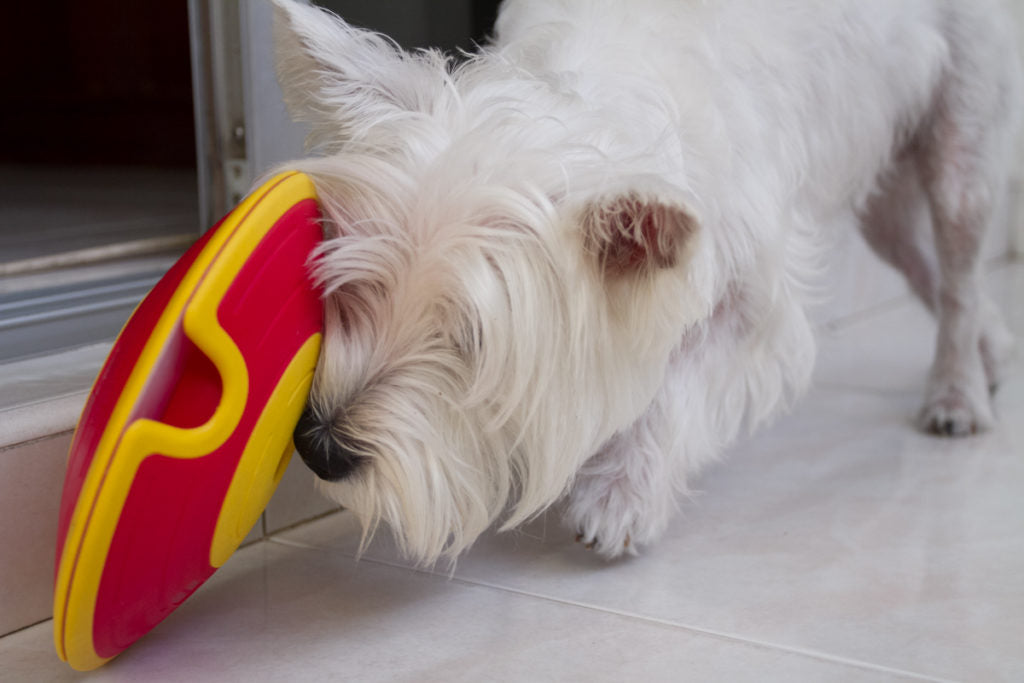 It's no secret that I love my Nina Ottosson Dog Tornado Toy. So when this came in the mail, I was super excited!
The idea is nothing new. Mama puts treats into the little hole in the middle, and I will flip and roll the toy with my nose to get the treats to fall out from four different outlets.
The thing that makes the difference is the design of the toy. Firstly, it's light and easy to flip. I've tried many treat dispenser toys, and they were mostly a little too heavy or clumsy, making it difficult for a gentle pup like me to play. Secondly, it's pretty easy to clean. Just put it under the tap for a thorough rinse!
This toy is meant for beginners, so if you are looking for something challenging, you can consider other toys in the collection, such as the DogCasino.
Get the Nina Ottosson Dog Treat Maze Toy at Kohe Pets.
–