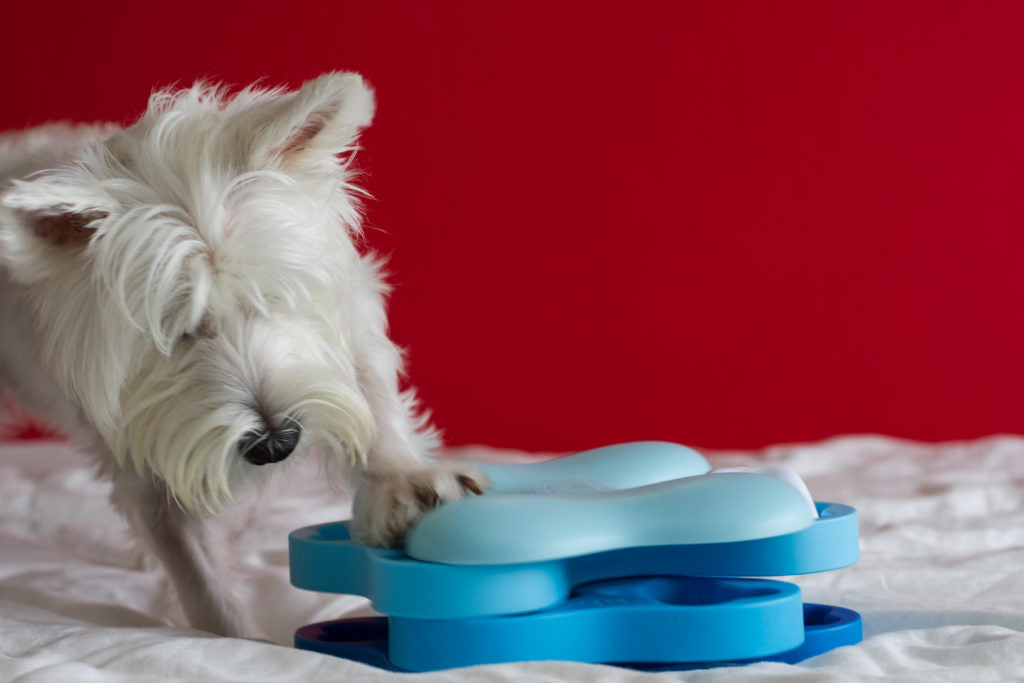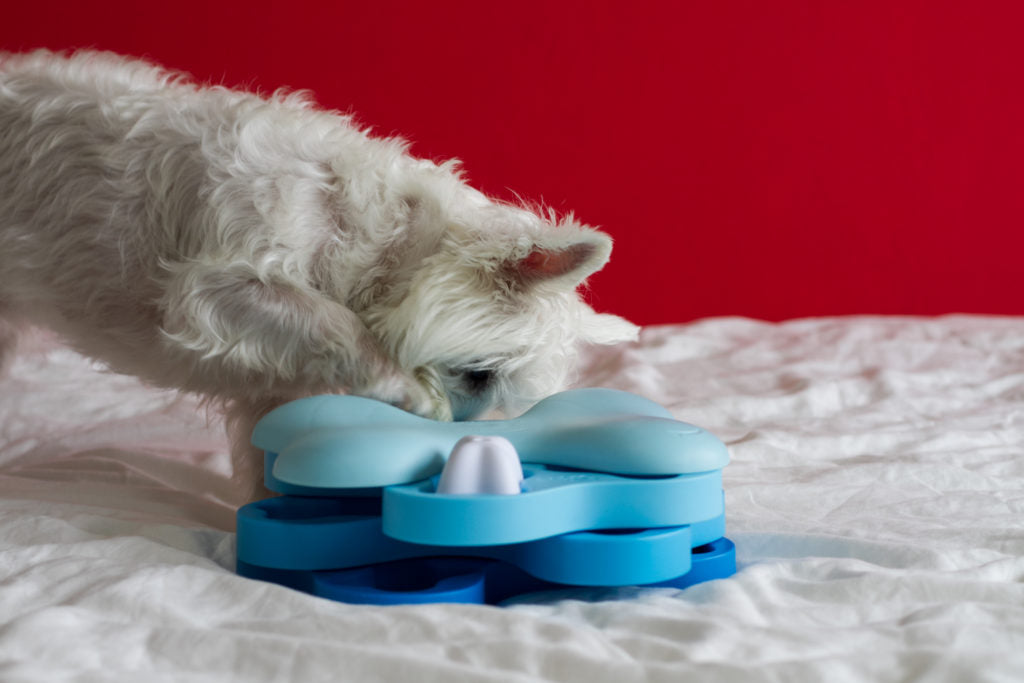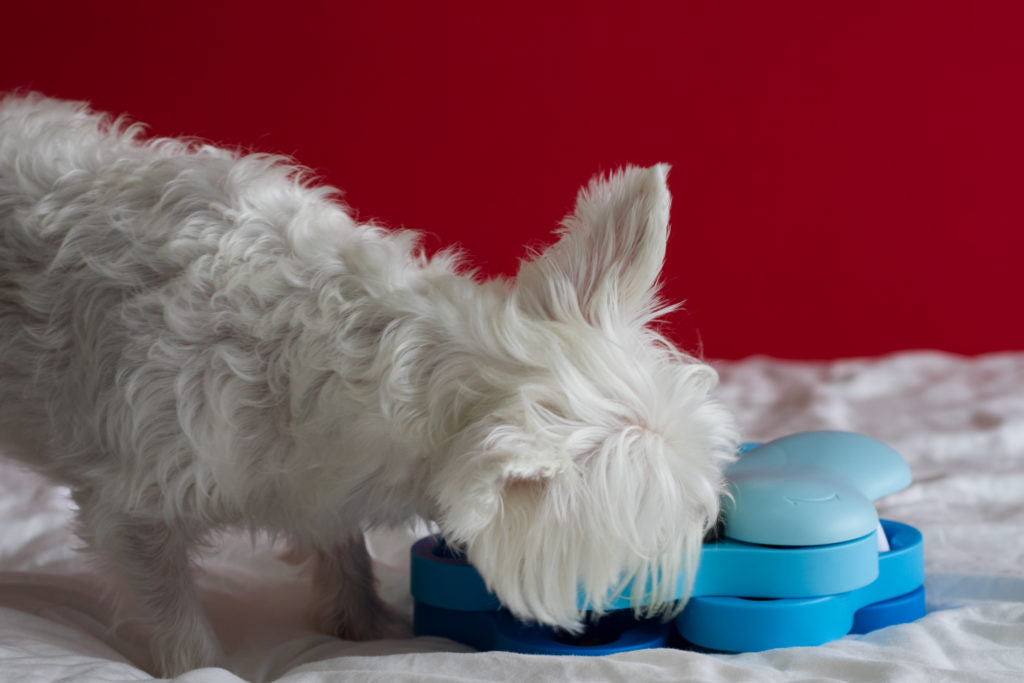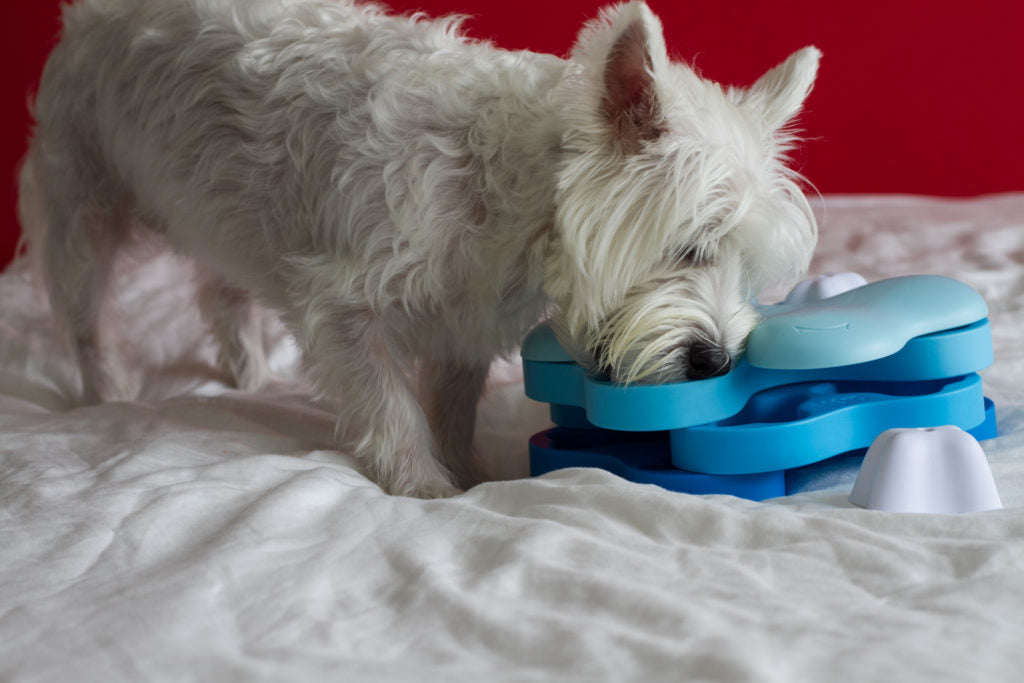 Besides physical exercise, dogs also need mental stimulation to be balanced and healthy. Mama was immediately interested when she first heard about Nina Ottosson and her treat puzzle games. Knowing that I am a greedy pup, she was sure that this toy would be perfect for me!
When was mama ever wrong? I was totally in love when she showed me what the toy can do – hide carrots!
It was pretty easy at first, I only had to push the toy with my nose and parts of it would spin to reveal fresh orange carrots. But when mama saw that I was so quick at sniffing and sweeping up those carrots, she added white caps to the toy.
These white caps were a little more tricky. I thought they were stuck to the toy at first, but I found out soon enough (after trying, resting and trying again) that I could use my teeth and hands to remove them! It got easier with each game but never less interesting. I really enjoyed these play sessions with mama. I will even paw her to refill my empty toy.
Get the Nina Ottosson Dog Tornado Toy in Singapore at kohepets.com.sg.
—
Follow my photo diary on Instagram.