One of the things mama had to do in order to treat my yeast infection was to eliminate my contact with synthetic chemicals; as prolonged exposure to them would further weaken my immune system.
Compared to humans, I am much smaller and much more vulnerable to harmful substances. I am also closer to the floor most of the time, whether I am sleeping, eating, or just walking around. Therefore, even floor detergents can significantly impact my health.
To keep me healthy, mama would try to choose natural solutions for everything – whether it's for house cleaning or flea and tick prevention. Reducing the amount of chemicals in our day-to-day life will not only improve my overall long-term health and wellbeing, but my whole family's.
It's actually not that hard. You just have to consciously make that choice. In the case of flea and tick prevention, essential oils are great alternatives to insecticides found in products like Frontline Plus.
The smell of essential oils helps to deter fleas, ticks and mosquitoes from coming near us. You can blend your own natural flea and tick repellent at home, or buy them off the shelf in a store near you.
Here are our recommendations:
Make your own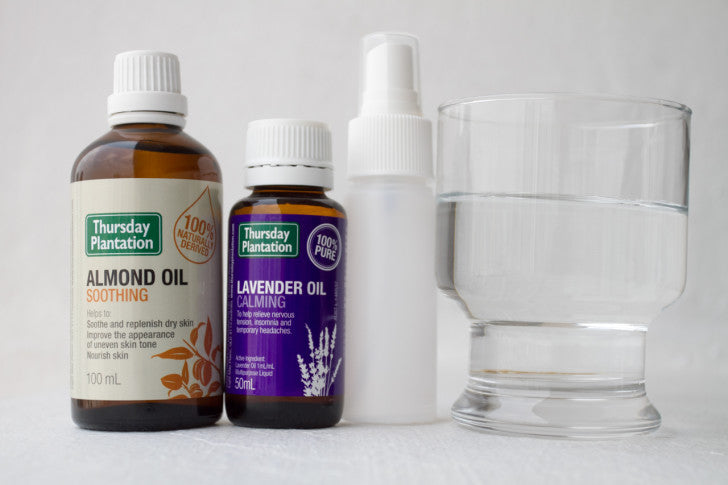 What you'll need:
8-10 drops of pure and cold-pressed lavender essential oil / neem oil
25ml of sweet almond oil / any other carrier oil
25ml of distilled water
Spray bottle
Directions:
Combine all ingredients in the spray bottle and store it in a cool, dark place
To use, shake well and lightly spray over your dog's coat, especially on her legs, armpits and tail, until damp. Brush through.
Apply before going out. Do not spray on the face. Safe for dogs 12 weeks and older
Buy it at a store
These natural flea and tick repellents are made from natural oils, free from synthetic and toxic chemicals.
Click to enlarge image.
WashBar Flea Repellent / WOOGA! Natural & Organic Tick Repellent / Richard's Organics Flea & Tick Spray / Dr. Mercola Healthy Pets Flea and Tick Defense
Disclaimer: Some essential oils are toxic to cats. If you have cats at home, please read the product labels to ensure the oils used are safe.
---