Last Saturday Health Promotion Board (HPB) and I held my first fun walk – #my10ktoday with Vanillapup at Singapore Botanic Gardens!
As part of the National Steps Challenge™ Season 2, we were all there to start clocking 10,000 steps a day for an active lifestyle!
To make sure that the humans know how to walk us safely and well, mama invited dog behaviourist Barbara Wright to offer some walking tips.
The walk was oversubscribed, and we want to apologise to those we couldn't invite. We were not able to have more people because we only got permission from the gardens to have 20 dogs. Also, any more than that will be hard for Barbara to give adequate attention to all our participants.
Rest assured we would be having more walks and events soon!
Till then, here are some highlights of #my10ktoday with Vanillapup Fun walk:
This is at the start point where we met. Most of the humans and pups came on time! Good job, everyone!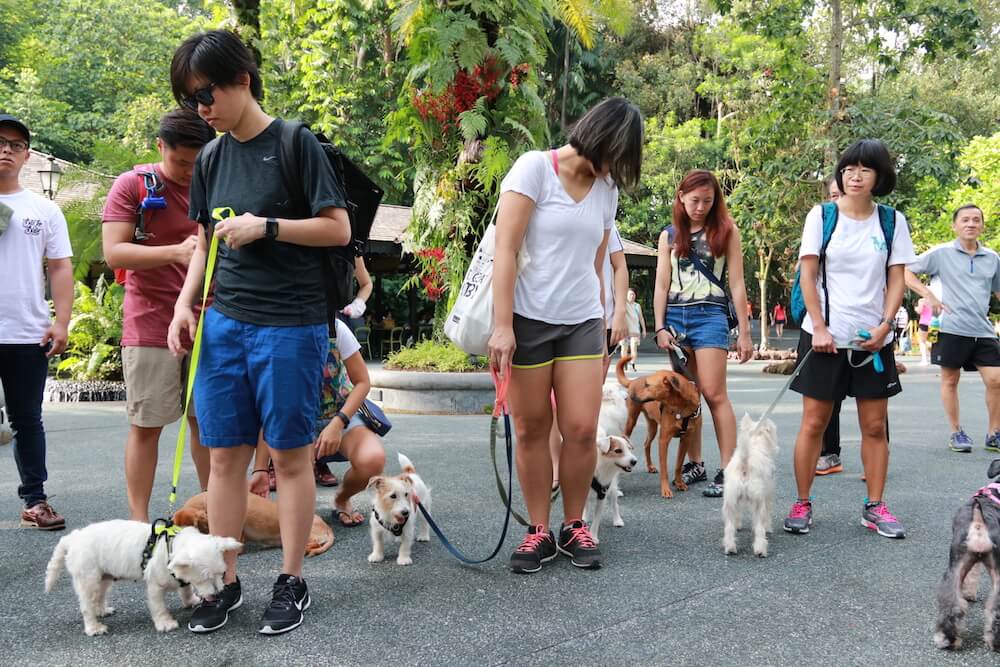 As you can see, the socialising already begun!
Here's Barbara giving one-on-one tips to Corgi puppy Lexi and her parents.
And this is me happy with the turnout. Thanks for joining me early in the morning for a nice walk together!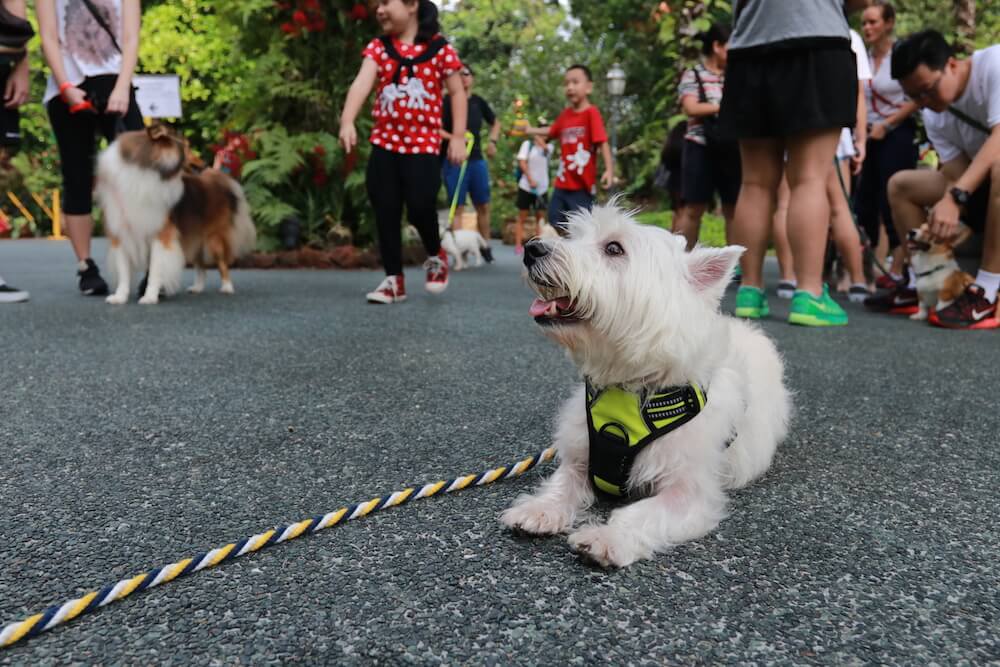 Let's get started! We have Bailey, our senior but young at heart Dachie leading the pack.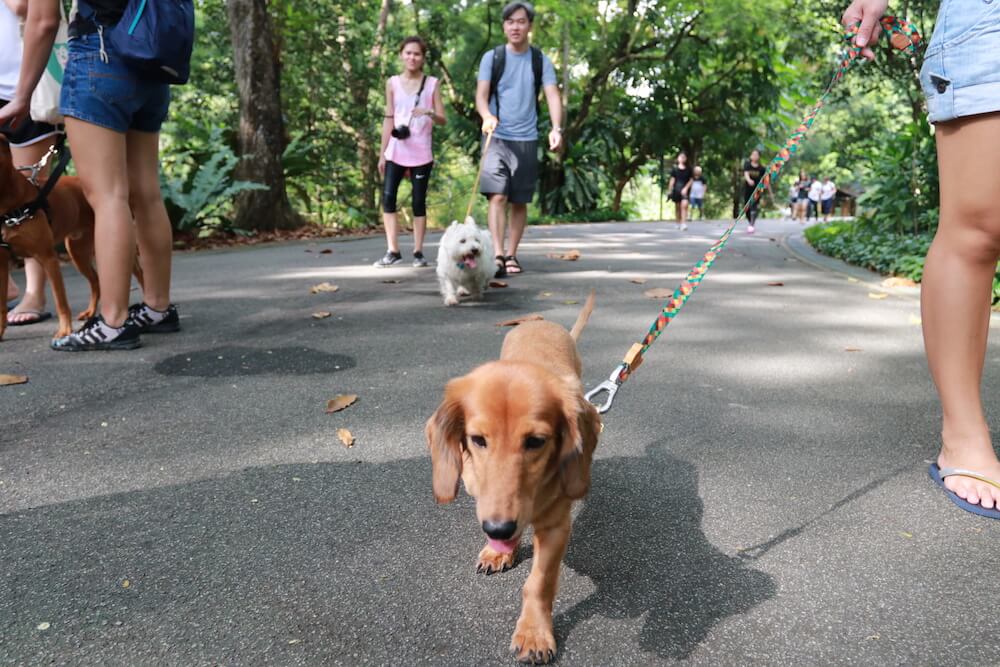 All of us clocking steps at a pace we were comfortable with.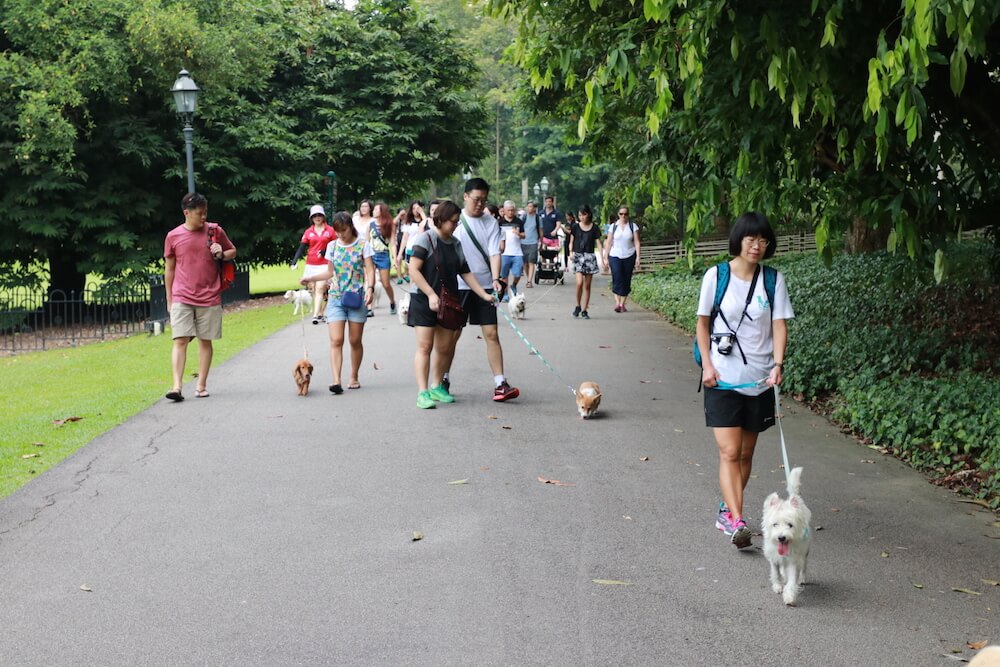 We stopped nearby at a lawn for Barbara to brief everyone on walking their dogs right. Mama for one has got lots to learn. But please don't stop letting me boss you around!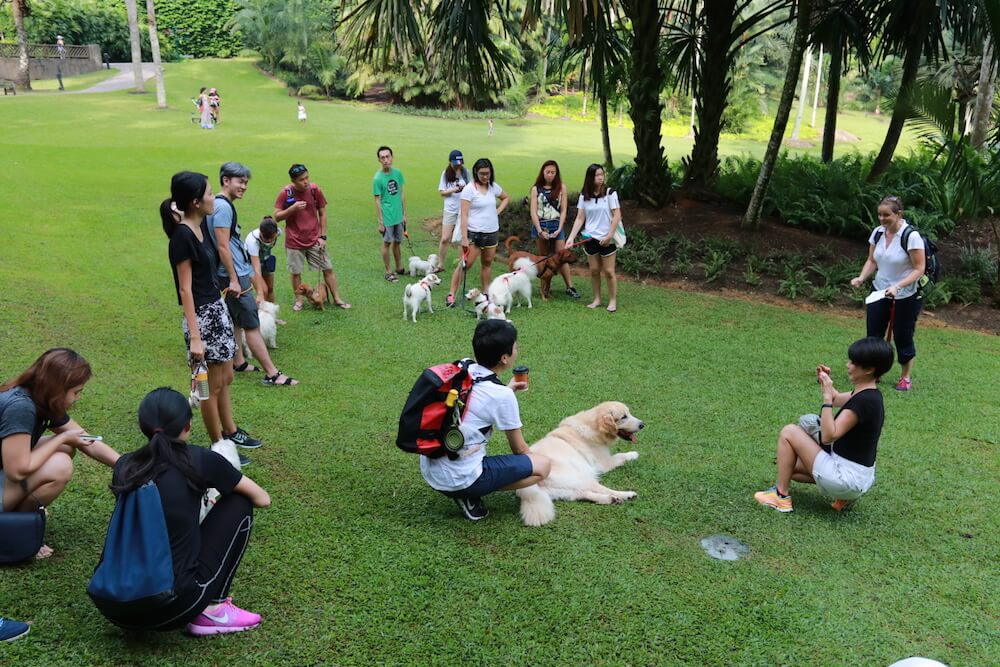 Donut, our Christmas mascot, and her human walking really well!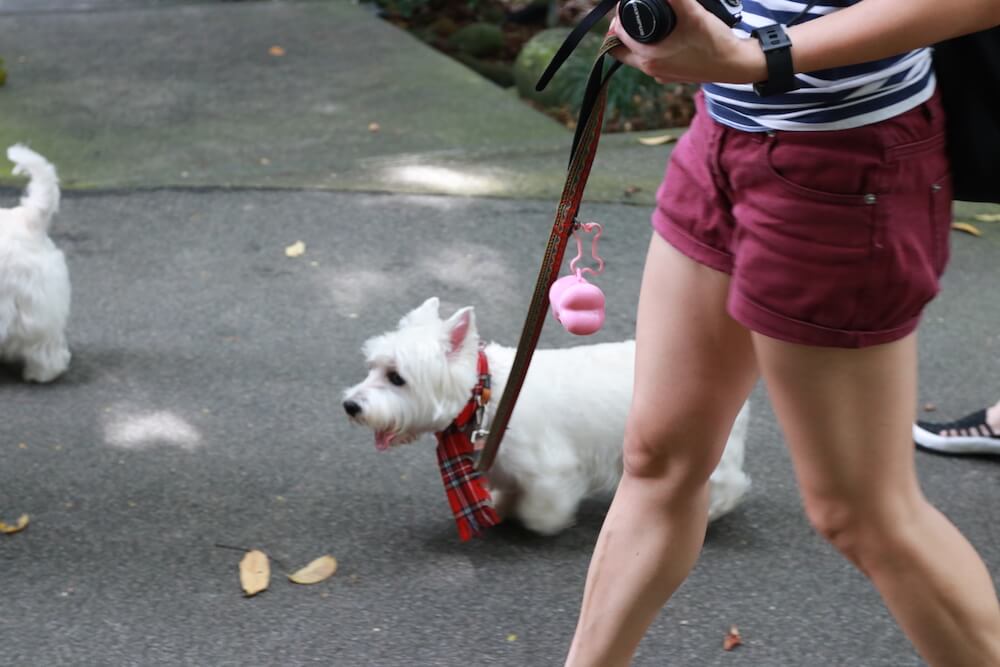 Break time! The Westies tried to take a group photo but the humans only managed to capture three of us, and the shot is just passable.
What's a gathering without a mandatory group photo! It was so nice sniffing everyone!
Here are some of the shots taken by the others!
Thank you once again to those who made it!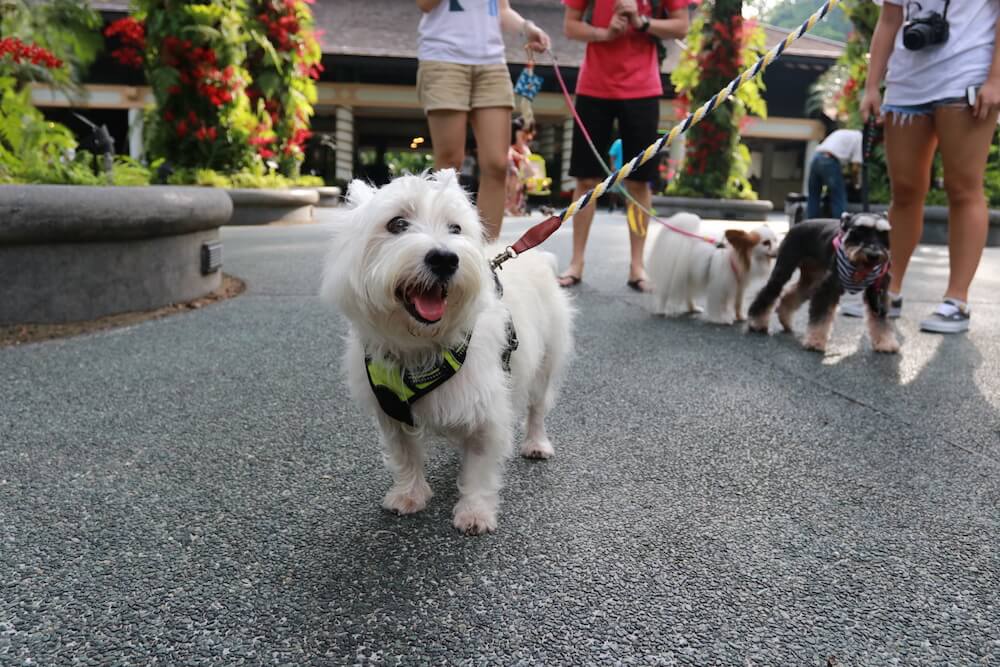 The National Steps Challenge™ is back with Season 2!
If you haven't joined the National Steps Challenge™ Season 2, we recommend you to do so. That's because you will be rewarded for every step you take. The humans have already redeemed some NTUC vouchers just by walking!
Besides sure-win rewards worth up to $35, you may also win amazing lucky draw prizes! They include a pair of Business Class tickets on Singapore Airlines to Wellington, New Zealand and vouchers worth $25,000, a family cruise package and vouchers worth $15,000, and a luxurious staycation with vouchers worth $10,000!
#my10ktoday monthly social challenge
Also, participate in HPB's monthly social challenge to win prizes! 3 winners will be picked each month through a lucky draw.
All you have to do is:
1. Stay tuned for their call for participation at www.stepschallenge.sg/my10ktoday
2. Snap a photo or video of yourself completing the social challenge
3. Post it up on your own Instagram or Twitter account
Remember to set your account to 'public' and hashtag your entry with #my10ktoday so that HPB can find you.