Update: Furcraft Academy is now called Dollhouse Pets Grooming Academy
My past two birthdays were celebrated with just mama and papa. We would go to the beach in the morning and I would be gifted with a delicious treat when we get back home. It was simple but more than enough for me.
A party never made sense to all of us because I can't have cake due to my yeast infection, and the humans always thought that it can get boring without fun activities.
That was why Furcraft Academy's fun grooming workshop became the perfect birthday party idea for us!
The humans get to learn how to basic groom their dogs, and the dogs get to roam freely on the rooftop and take a dip in a paddle pool! This way, no one gets bored; the workshop also becomes a nice ice breaker for new friends.
What to expect
First, check out their awesome rooftop and paddle pool!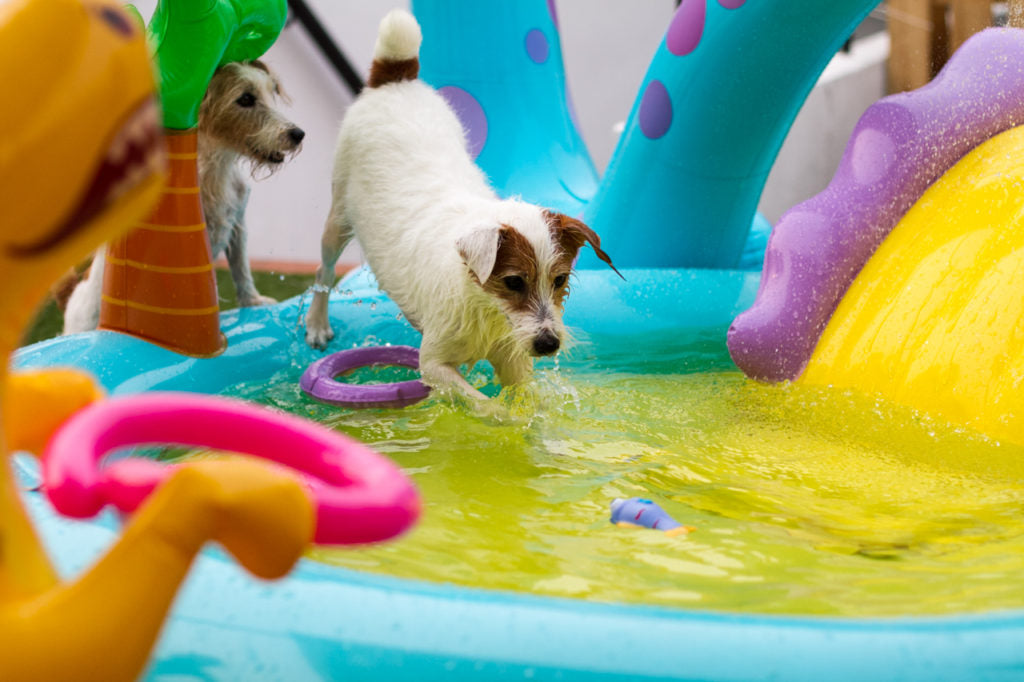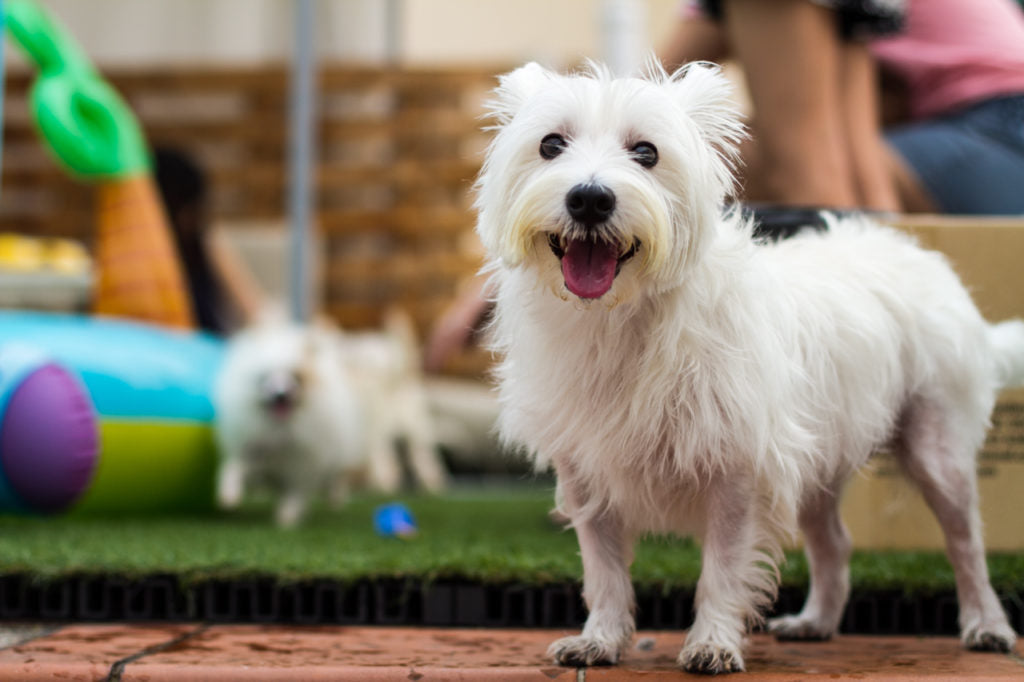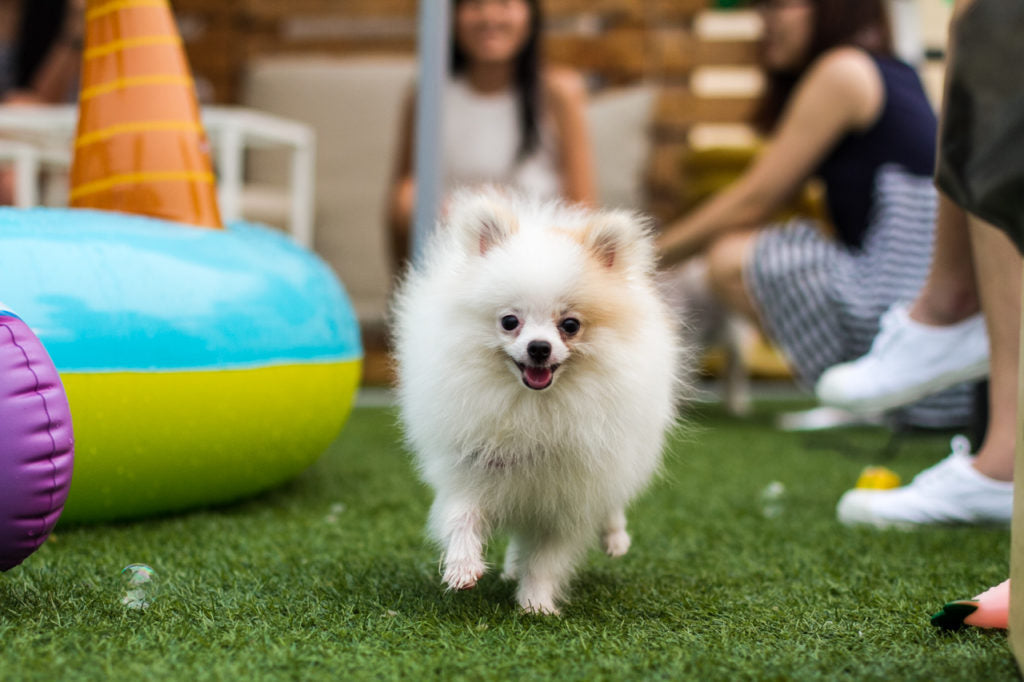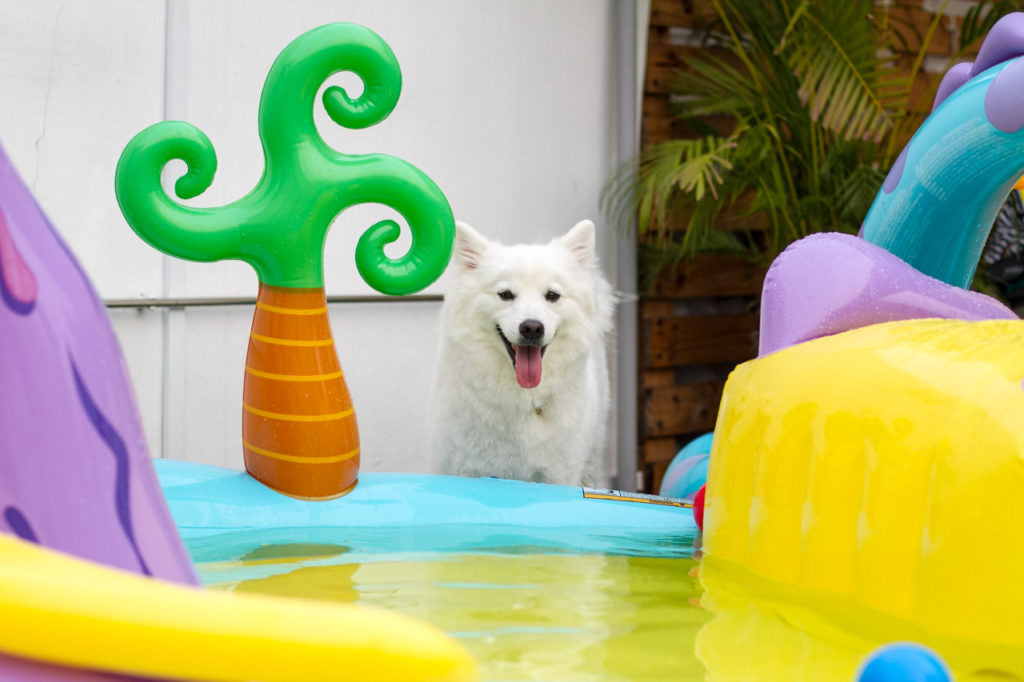 After the humans chitchatted on the breezy rooftop and the dogs had a good swim, the humans made their way downstairs for some light bites and drinks!
Don't they look nose-licking good?!
After having all of our tummies filled, the workshop started.
What we loved about the experience was that Rachel, the instructor, demonstrated the techniques at a good pace and handled all the dogs very gently. Instead of using force, she would stop when any of the students was feeling uncomfortable. We also got different grooming tips depending on the breed.
Best of all, there were other groomers there to guide everyone while Rachel conducted the class. You will really get one-to-one attention during this workshop! Not to forget, all tools are new and provided.
What you will learn in 2 hours
Ears
Ear Cleaning

Removal of ear hair (if applicable)
Nails
Trimming
Talk on Bathing and Drying
Shampooing

Conditioning

Towelling

Drying
I don't mean to brag but it was really a great party! Everyone had fun and walked home with a few valuable grooming tips and an awesome pawsome goodie bag from the workshop.
What's more, the kind people at Furcraft Academy prepared everything for us – all we had to do was turn up! This is definitely an excellent option for lazy planners.
If you are keen on doing somethng fun and educational, whether for birthdays or just a fun gathering, be sure to check out Furcraft Academy!
Furcraft Academy / Dollhouse Pets Grooming Academy| Website
---