Reasons why we love shopping with Kohepets – affordable prices, a wide variety of products, free delivery above S$60, and fast delivery.
Kohepets has been our sponsor for more than three years. We are happy to collaborate with them because they have been our favourite online pet supplies store since the beginning.
3 reasons why we love shopping with Kohepets:
1. Cheaper prices and a wide variety of pet supplies
We did a couple of price comparisons across several online pet shops, and Kohepets is generally cheaper than other online pet shops in Singapore for the necessities we buy.
They are also well-stocked with a wide range of products. Being able to get almost everything we need in one place, is not only convenient, it also makes the next point easier to achieve.
2. Free delivery with S$60 purchase
It's quite easy to hit S$60 for pet supplies. The dog food we buy every month is already over S$100. If your order happens to fall below S$60, there will be a delivery charge of S$8.
3. Fast delivery
We are all about instant gratification so it's great the Kohepets promises to deliver your order within two days. If you have forgotten to restock pet supplies and need your order urgently, you can request for faster delivery in the delivery instructions box and they will try their best to deliver to you as soon as possible.
Our first order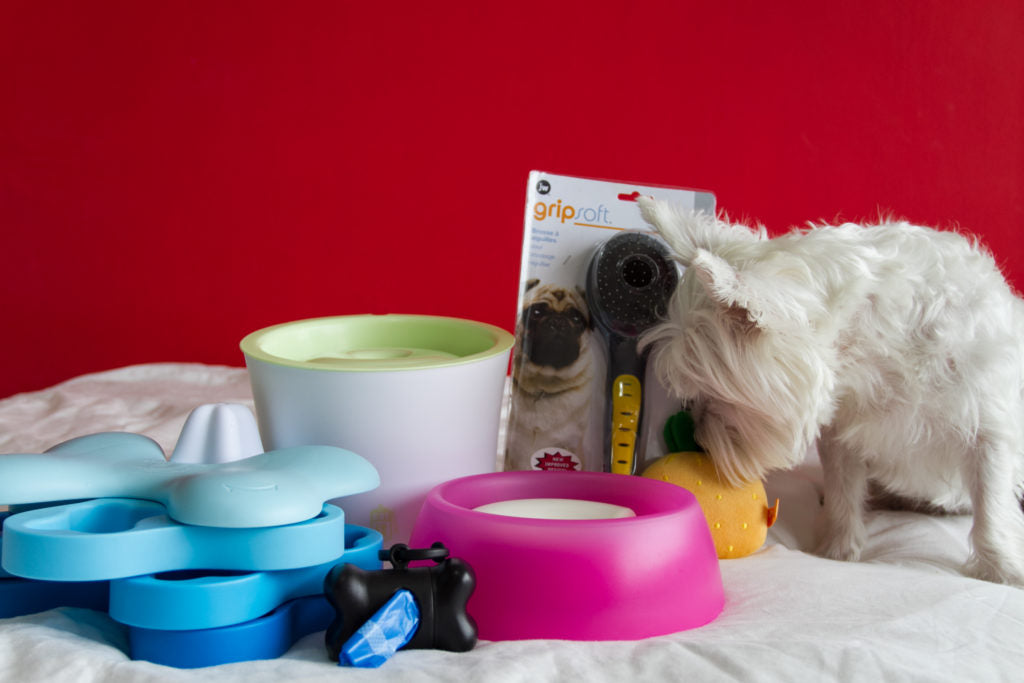 From left to right: Nina Ottosson Dog Tornado Toy, Catit Fresh and Clear Drinking Fountain, Dogs on Board Bone Dispenser, JW Gripsoft Pin Brush, Pet Spill Anti Stain Water Bowl and some Pura Pets Soft Toys.
Kohepets | Website | Facebook | Instagram | Email
---
Subscribe to join our pack and find us on Facebook and Instagram.