A clean and safe home is more important than most people think. If pet hair, crumbs, doggy odour, and allergens are making both you and your dog sick, it's time to clean up with these tips!
1. Keep your home dust- and hair-free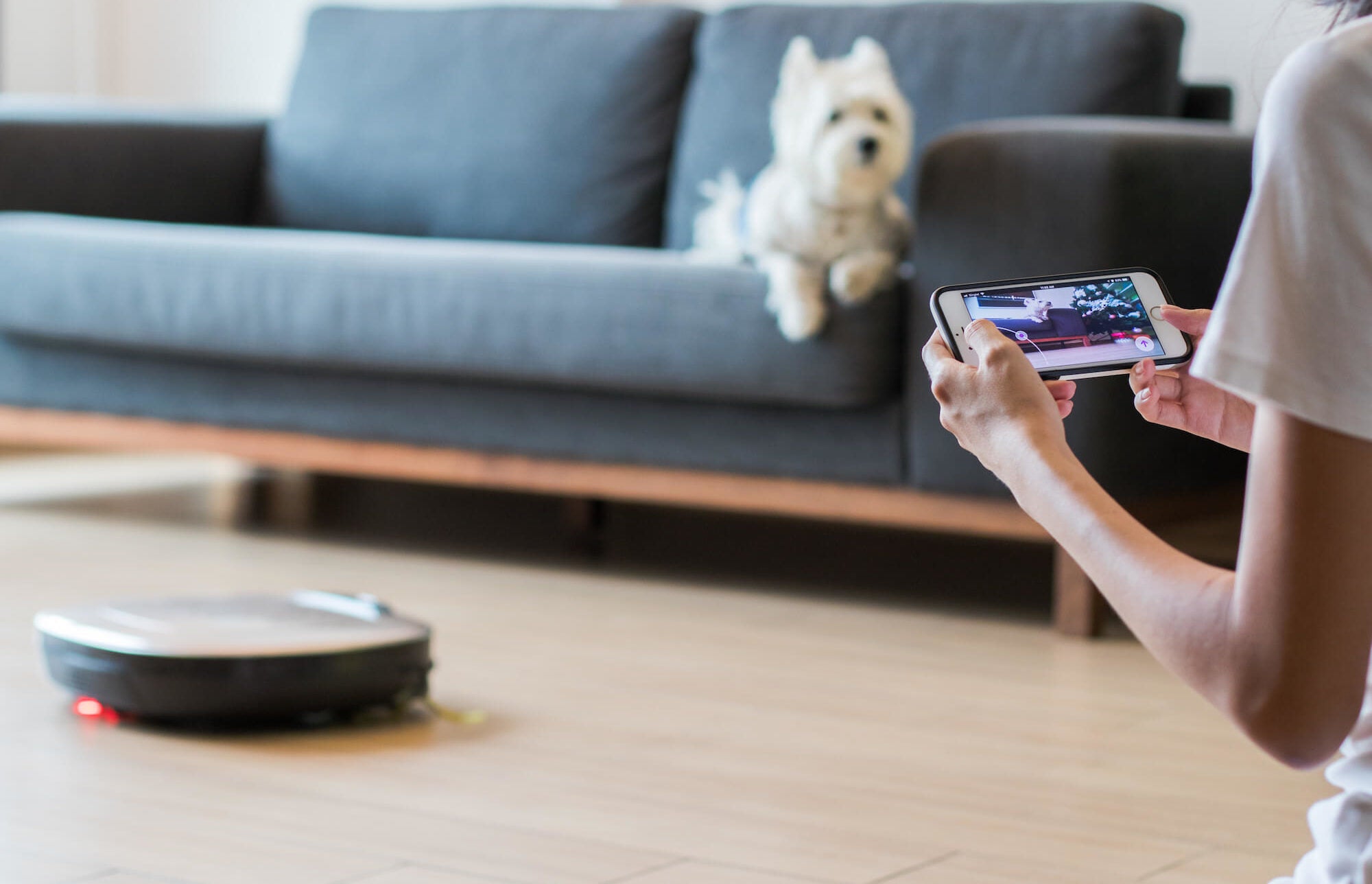 A robotic vacuum cleaner can save you a lot of time vacuuming up dust and hair. You can get a decent one from S$500-600 – an investment you wouldn't regret. Let it do its job while you are out and come home to a dust- and hair-free floor!
Many brands, such as Bosch and Dyson are also coming up with interesting features and attachments for pet owners. Most of which helps with getting rid of pet hair from flooring, carpets, furniture, and even directly from your pet!
2. Use only safe and natural cleaners
Some dogs are particularly sensitive to synthetic chemicals and fragrances. Cleaners should not end up harming your dog instead. Natural cleaners, homemade cleaners, or just good old hot water are a safe bet and can be equally effective.
You can mix equal parts water and vinegar and add a few drops of your favourite essential oil (we use Young Living's lavender and Citrus Fresh essential oils). Baking soda can also be added to the recipe for more effective cleaning.
In cases where vinegar is not suitable, you can make an all-purpose spray using one cup of water, one to two tablespoons of unscented Castile soap, and a few drops of essential oils.
Don't forget about your laundry detergent too. Try to choose those with the least harsh or potentially harmful chemicals.
3. Aim for fresh air
Air purifiers using HEPA filters help remove harmful particles like dust, mould, and pollen from the air you breathe in. They will come in especially useful during the haze period.
Battling with doggy odour? Essential oils are my solution. Ultrasonic diffusers, nebulisers, and scenting clays are great options for keeping your rooms smelling wonderful.
With that said, make sure you are using oils that are safe and non-toxic to your pets. Generally, lavender, lemongrass, and frankincense are safe to use for both cats and dogs.
4. Keep mess at bay
If your dog is a messy eater or likes to pick food out from the bowl, dining mats may be a good idea for easy cleaning.
Also, absorbent floor mats at the front door and under water bowls help to save you from spills, splashes, and paw prints.
5. Pay attention to places that are often overlooked
Three examples are your kitchen sponges, dog water bowls, and walls.
Use a separate sponge for cleaning your dog's things and change it regularly. Your dog's water bowl should also be washed, preferably every day, to prevent harmful slime from building up at the bottom.
Last but not least, mould and mildew can grow on walls and ceilings, causing you and your dog to be sick. Opt for paint that has anti-mould properties and clean your walls regularly with vinegar mixed in warm water.
---