Did you know that you may have reduced your risk of heart disease just by having a dog?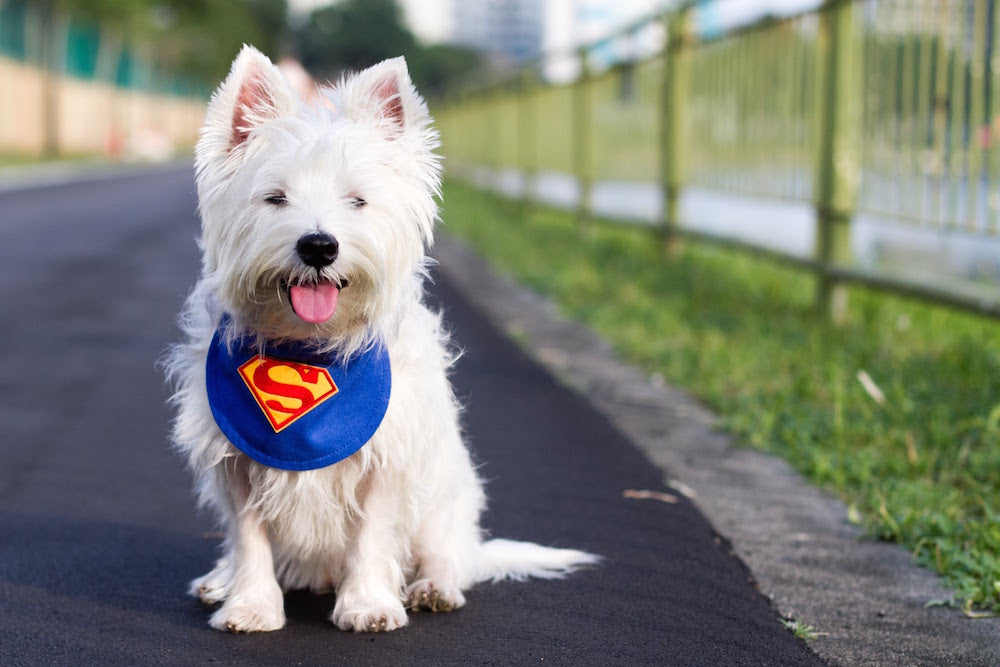 According to the American Heart Association (AHA), "People with dogs may engage in more physical activity because they walk them. In a study of more than 5,200 adults, dog owners engaged in more walking and physical activity than non-dog owners, and were 54 percent more likely to get the recommended level of physical activity."
Hence, besides joy and companionship, you possibly also have better health to thank your pup for.
But wait, before you grab that leash, I just want to let you know that there are now more reasons to get active with your beloved pup!
The National Steps Challenge™ Season 2
The National Steps Challenge™ Season 2 organised by Health Promotion Board (HPB) encourages Singaporeans to take 10,000 steps a day for a healthier lifestyle with sure-win rewards and amazing prizes, such as a pair of Business Class tickets on Singapore Airlines to Wellington, New Zealand and much more!
Yes, you are getting rewarded for every step you take. What's more, there are now more ways to track your steps! Full details on other compatible trackers or mobile apps can be found on www.stepschallenge.sg.
If that's not enough to get you moving more, let us make it more fun for you and your dog (non-dog owners can join us too) with a FREE dog walking event at Singapore Botanic Gardens!
#my10ktoday dog walk with Vanillapup
Date: 26 November 2016 [Saturday] Time: 9am – 10.30am
Venue: Singapore Botanic Gardens, Visitor Centre @ Nassim Gate
The walk will take you on a tour around our tropical garden, which is also a UNESCO World Heritage Site. But before we get walking, our friend and professional dog trainer, Barbara Wright from Positive Puppies will be sharing with you tips on how to walk your dog the right way. This way, you can prevent unpleasant behaviours and accidents during your walks.
It's also a great opportunity to bond with your dog and make friends with fellow dog lovers.
Here's how to join:
Like and comment on my Instagram post or Facebook post to tell us where is your favourite place to walk
Sign up here
Limited slots are available. A confirmation email will be sent to you by 21 November 2016 if you've gotten a slot.
Let's clock these steps together. I want to see you there!
---
Full disclosure: This post is created in partnership with Health Promotion Board.