Happy Monday!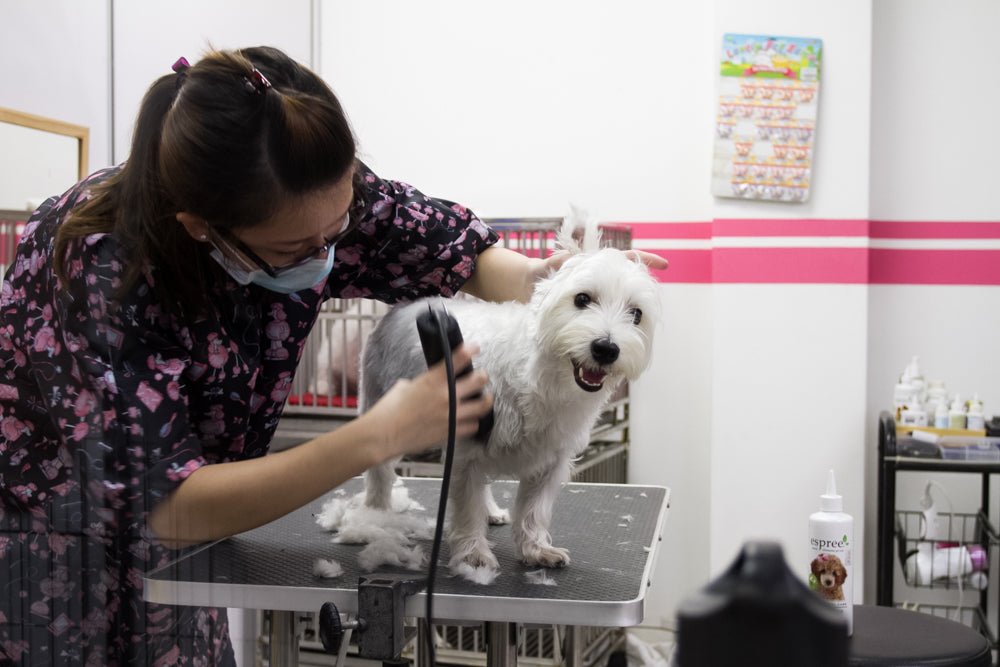 Thought it will be good to share with all fur parents my regular grooming salon – Pet Loft! By regular, I mean I have only been there 3 times. Mama likes to try new grooming places but I think both she and I like this place best.
Sometimes mama goes too early and I have to wait for my turn! I don't mind though because this place is not scary at all! There's a place near our home where mama used to bring me to cut nails. The vibe was just so negative, I'd start panicking from a distance; refusing to go near. That place had sad looking dogs in there too 🙁 Mama promised that she won't bring me there again.
Me getting shaved.
Wish they didn't put my fellow westie buddy in the cage behind. We don't like to be confined!
Look at how obedient I was!
Done. Was running to mama before getting distracted by a large red bowl of dog food.
I will recommend this place for grooming. It's affordable and the stylist always does a good job at cutting my hair. The only complaint – they don't file my nails well enough. They were still pretty sharp on all three occasions!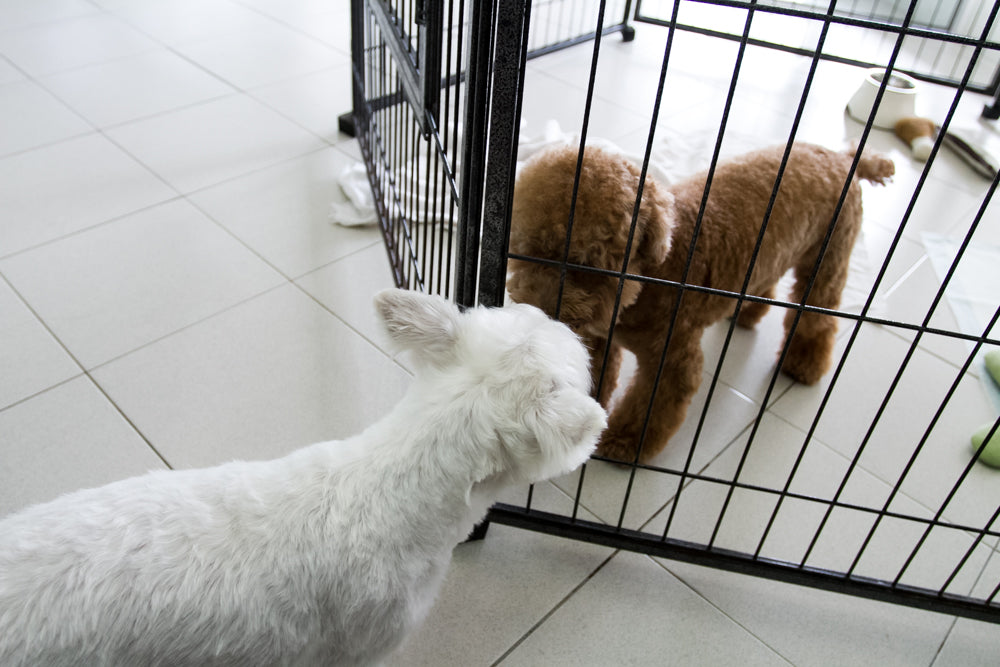 Price: $50 for full grooming (medium-sized dog). The service includes expressing of my anal glands too. Not everywhere does that.
Quality: 8/10. Mama was pretty satisfied with my haircut. Nail filing can be improved.
Service: 9/10. Mama is allowed to stay there and watch me throughout the session. They have a water dispenser, sofa and magazines to keep her happy.