Dogs are family and they deserve to be part of your important day! Hence, dog-friendly wedding venues should be the first thing you start looking for.
Don't worry, we've got you covered! Besides giving you some great dog-friendly wedding preparation tips, we picked out for you 10 dog-friendly wedding venues worth drooling over.
Dog-friendly Wedding Venues in Singapore
1. One Rochester
One Rochester is one of the best venues for a garden-themed wedding. Its lush tropical garden and colonial elegance will make your special day effortlessly elegant and beautiful.
Bring in your beloved pets and you have a picture-perfect event!
One Rochester | Website
2. Fabrika
If you want to have your dog guests run free during your wedding, Fabrika is your best option. What's more, it's on a cool sheltered rooftop that boasts fantastic views and is well-shaded from Singapore's heat!
Fabrika | Facebook
3. Hotel Fort Canning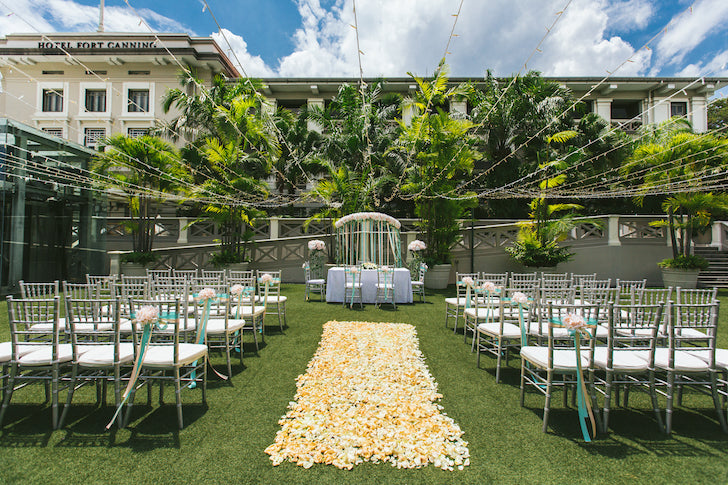 Completed in 1926 as the Administrative Building of the British Military's Far East Command Headquarters, the 90-year-old heritage building was restored and transformed into the award-winning Hotel Fort Canning we have today.
Pets will enter the solemnization venue via a dedicated entrance route and someone has to usher them off at the end of the ceremony. Should the need arise, the hotel can also assist the couple with pet transportation arrangements for a fee.
Hotel Fort Canning | Website
4. The Rabbit Hole @ The White Rabbit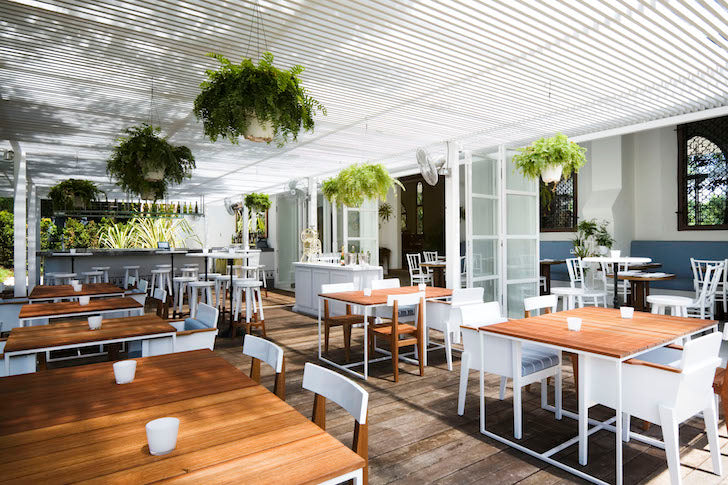 There's something magical about The Rabbit Hole, much like the one in Alice in Wonderland.
It's Singapore's first specialty gin garden bar, set amidst lush greenery, complete with a mixture of rattan and traditional garden furniture. What a romantic venue for a fairytale wedding that your furkid can be part of!
The White Rabbit | Website
5. Tanjong Beach Club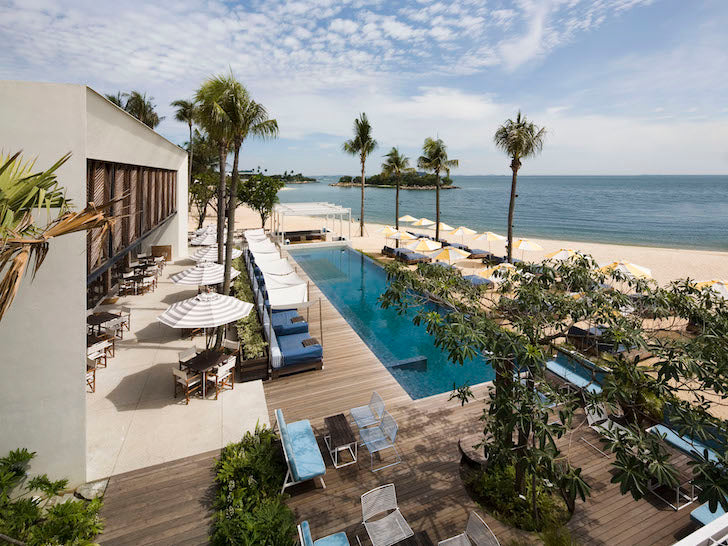 Latte's motto is "When I have the sun in my eyes and sand on my nose, I am happy". If you and your dog love the beach as much as we do, then Tanjong Beach Club would be your best choice!
Tanjong Beach Club | Website
6. Open Farm Community

Open Farm Community is a pet-friendly (outdoors only) farm-to-table restaurant. Boasting beautifully-plated and quality food, it is not just another pretty place. If you are looking for a simple pet-friendly wedding venue with greenery as your natural backdrop, this is it.
Open Farm Community | Website
7. Capella Singapore

Capella Singapore is one of the four hotels that offers dog-friendly staycations in Singapore. That means after the outdoor solemnization, doggy guests can head back to the hotel room to rest (eating areas and function rooms are out of bounds for pets) and even stay the night with the newlyweds!
Capella Singapore | Website
8. The SummerHouse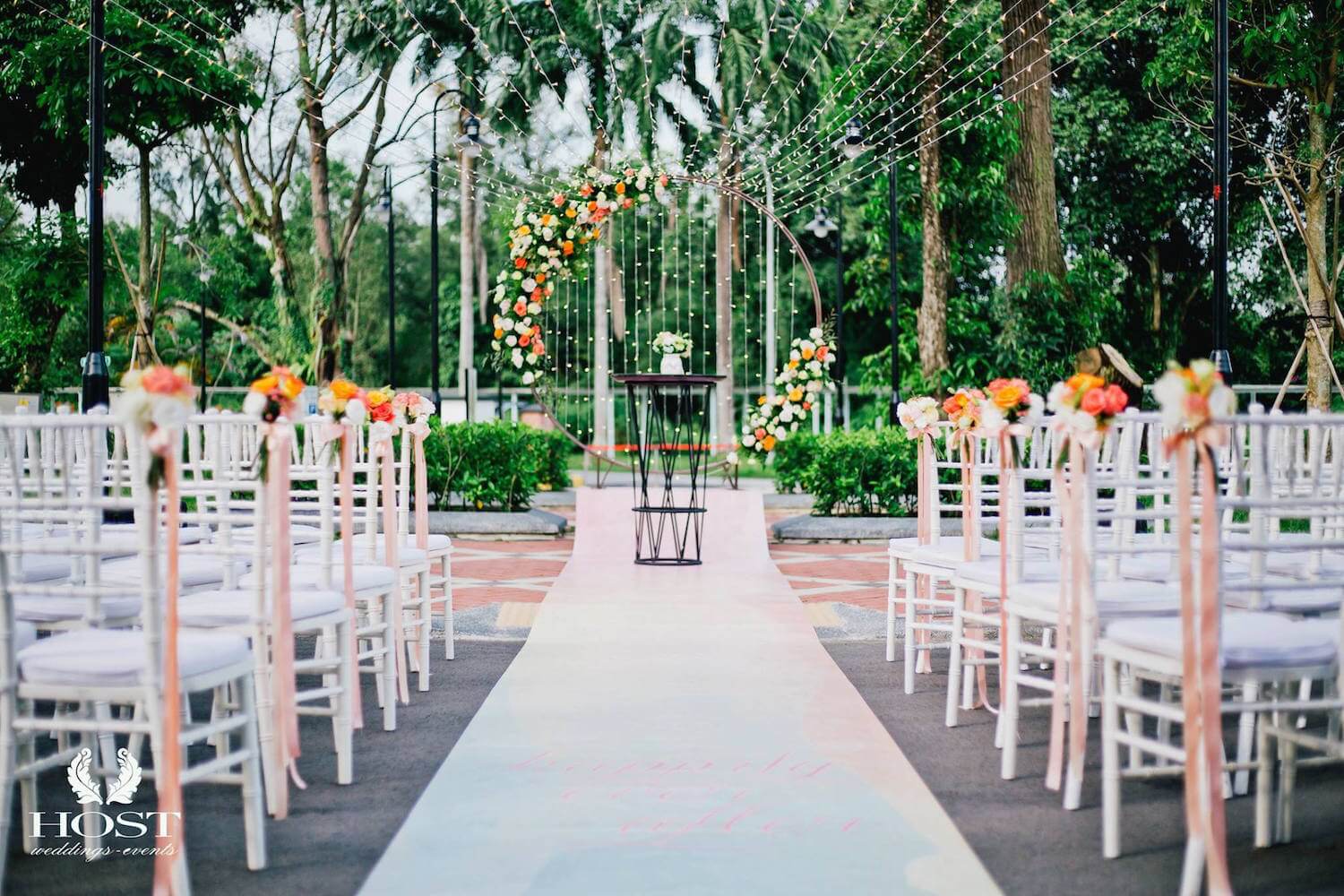 There's something magical about The SummerHouse, a farm-to-table concept with fresh air and blooms all around.
On the upper storey, you will find a dining room and balcony bar. And on the ground level, WildSeed café, a patisserie and dog-friendly outdoor bar (pictured below) that can be transformed into a beautiful wedding venue.
The SummerHouse | Website
9. Botanico at The Garage
Do we have to say more? If you are looking for a cosy and romantic outdoor wedding, Botanico at The Garage is where you need to be.
Botanico is a contemporary bistro, offering a menu inspired by the season right within Singapore Botanic Gardens. Dogs are welcomed to hang around at the outdoor area on level 2.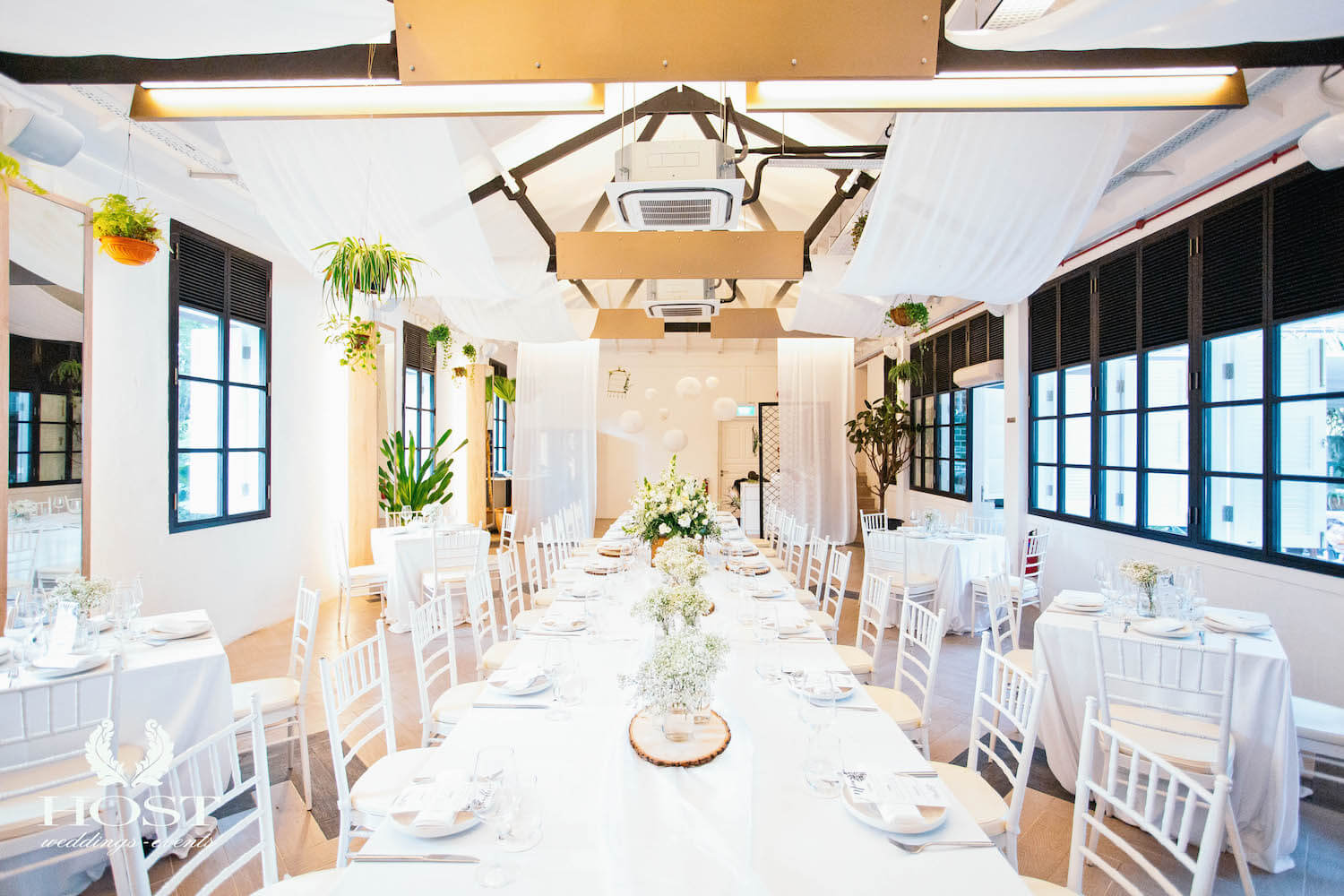 The Garage | Website
10. HortPark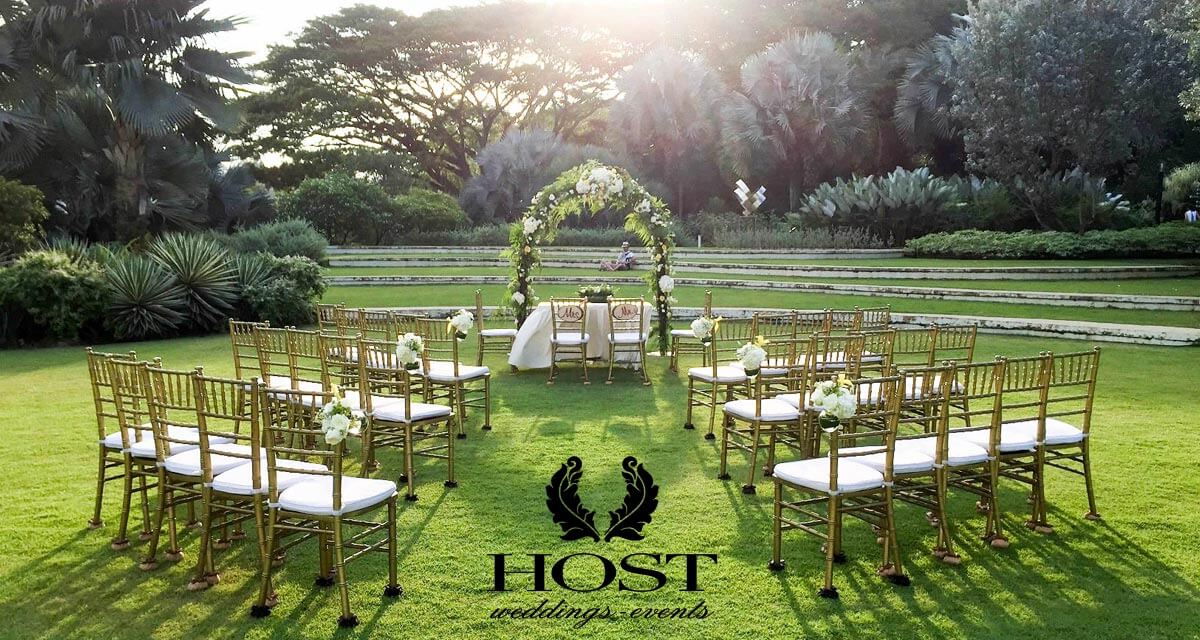 Looking for a simple venue that brings you close to nature? HortPark may fit the bill.
Hold your solemnistion at HortLawn so that your furry pal can be part of your special day. The spacious indoor multi-purpose hall next to the lawn is great for your wedding reception. But owners need to leash their pets and keep them on the lawn. You also need to cordon off a space for pet waste, subject to approval.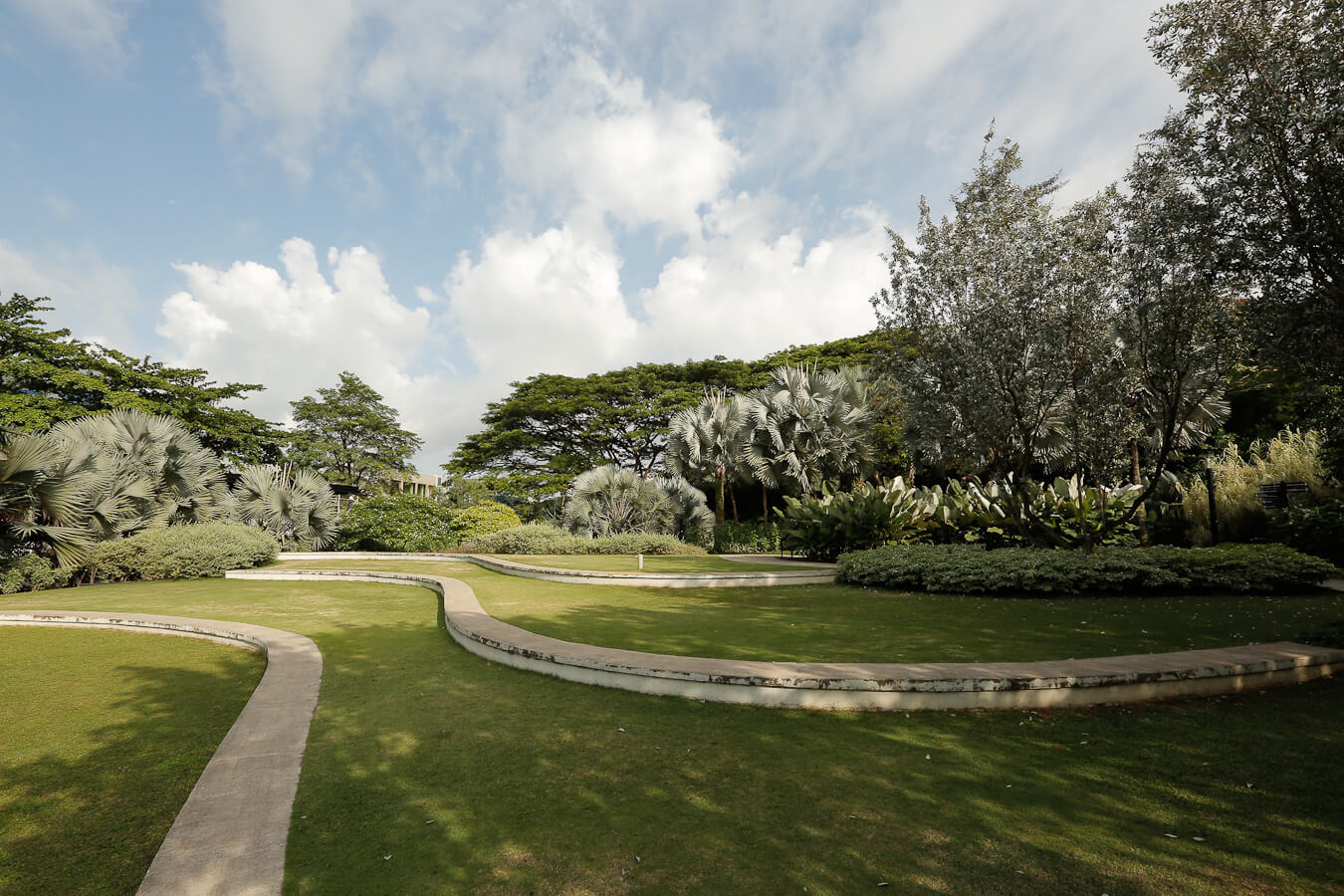 HortPark | Website
---
Subscribe to join our pack and find us on Facebook and Instagram.