[UPDATE 31 March 2017: We were just informed that Legend Cafe does not have a license to allow dogs in their venue. They are in the midst of applying for one, and we will update the post again when they have successfully obtained it. In the meantime, please DO NOT visit Legend Cafe with your dog(s). Thanks!]
We were walking from our home to Sengkang Riverside Park when we discovered a dog-friendly eatery at Anchorvale Community Centre!
Legend Cafe is a modern Kopitiam with several stalls opening soon. The humans cannot wait for the Zi Char (now open!) and noodles stalls to open so that they can enjoy comforting local dishes without having to leave me at home.
My cousin, Sneezy resting after a long walk.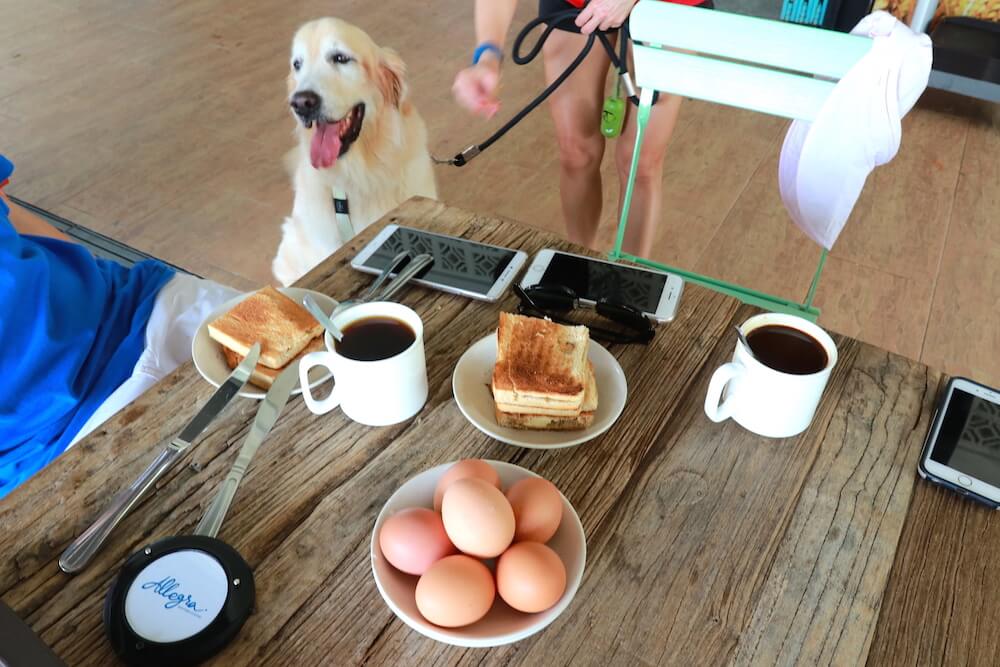 The interior.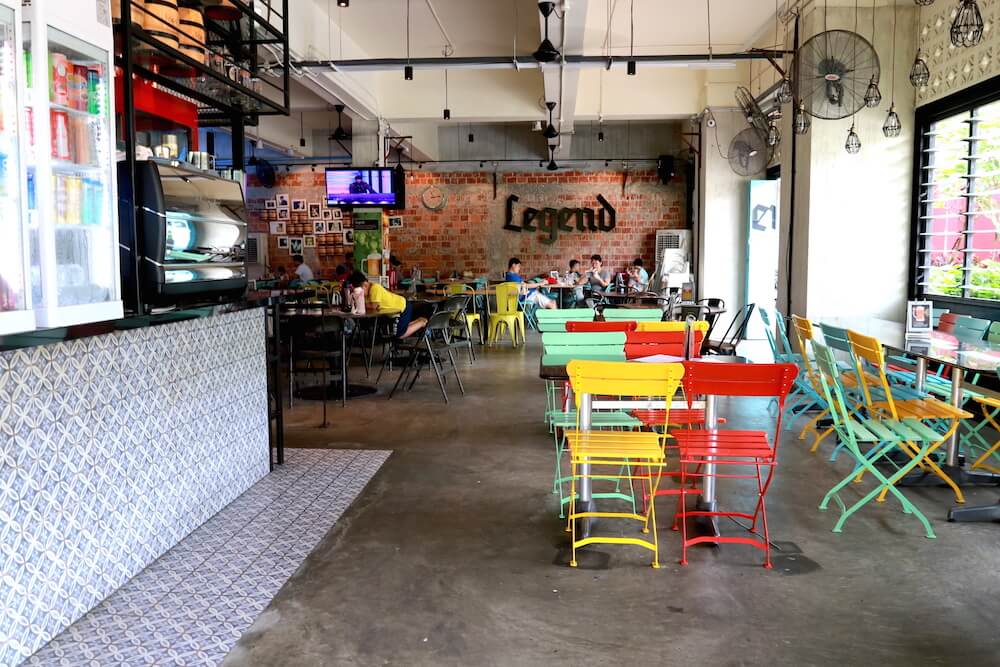 There are not a lot of food choices right now because only a few stalls are open.
For breakfast, the humans ordered kaya toast, soft-boiled eggs, and drinks from the drinks stall. They also ordered a mushroom soup from Allegra, the Western food stall.
The eggs were big and perfectly cooked! The kaya toast was not bad, but the bread was a little too charred and the amount of kaya wasn't generous enough.
The mushroom soup seems to be made in-house and was delicious. The humans will probably try their pizza next time.
Here are some food photos from Legend Cafe:
Update:
We went back for lunch and tried more dishes from Allegra!
Their carbonara was good – worth a try!
They have a brunch menu too. Nothing can go very wrong with waffle, eggs, and sausages.
Pizza looked good but we didn't try it (we only took a picture of the pizza at the next table).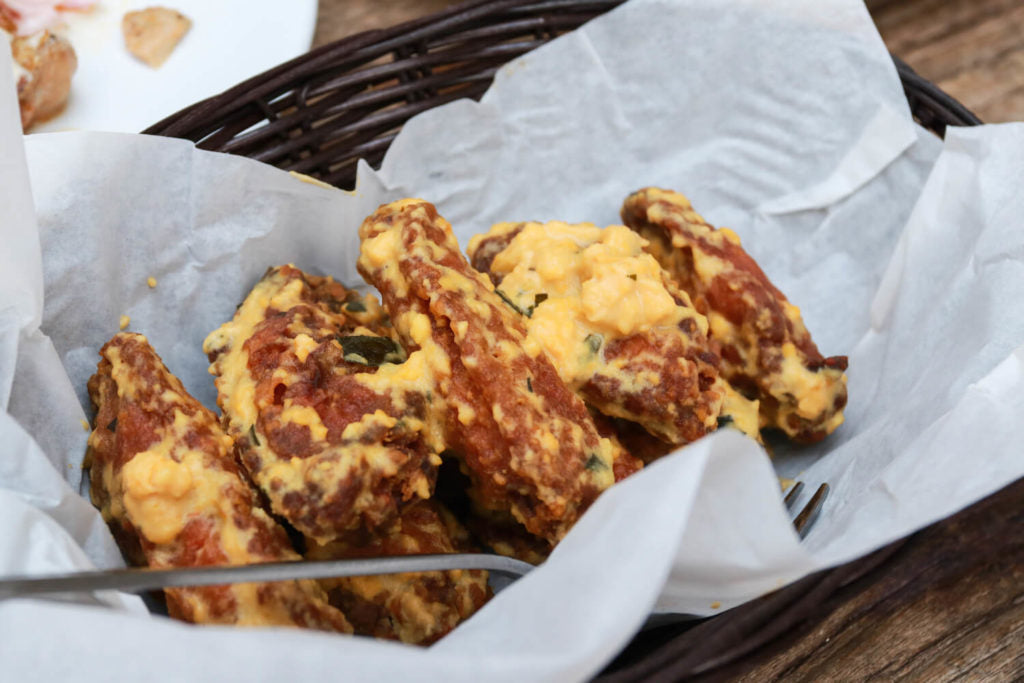 The much raved about salted egg chicken wings didn't have a strong salted egg flavour. So, that's a downer. But overall, food is good!
The next time you and your pup go cycling or walking at the park connector, why not head here for drinks and food? It would be even better when more stalls open in the near future.
Not to mention, it opens till late!
Legend Cafe | Facebook
Address: 59 Anchorvale Road, #01-06, 544965
Opening hours: Mon – Fri & Sun: 10am – 2am // Sat: 10am – 3am
---