The day mama brought me home, she had nothing prepared. She didn't even start the day thinking that she would end up with a puppy by the end of it.
Even though she believes in living life spontaneously, she admits that she shouldn't have been so ill-prepared when it came to a living thing!
With that said, bringing me home was one of the best things that had happened to her (I didn't say that, she did), and she wouldn't have wanted it any other way. Her hope is for other mamas and papas to give themselves enough time to prepare a warm and loving home for their new furry one.
If you are welcoming a new dog, we hope that this checklist, and some of our articles would be helpful in ensuring you have everything she needs, all prepared in advance. Pop over to our shop to find more pet supplies for your new pup!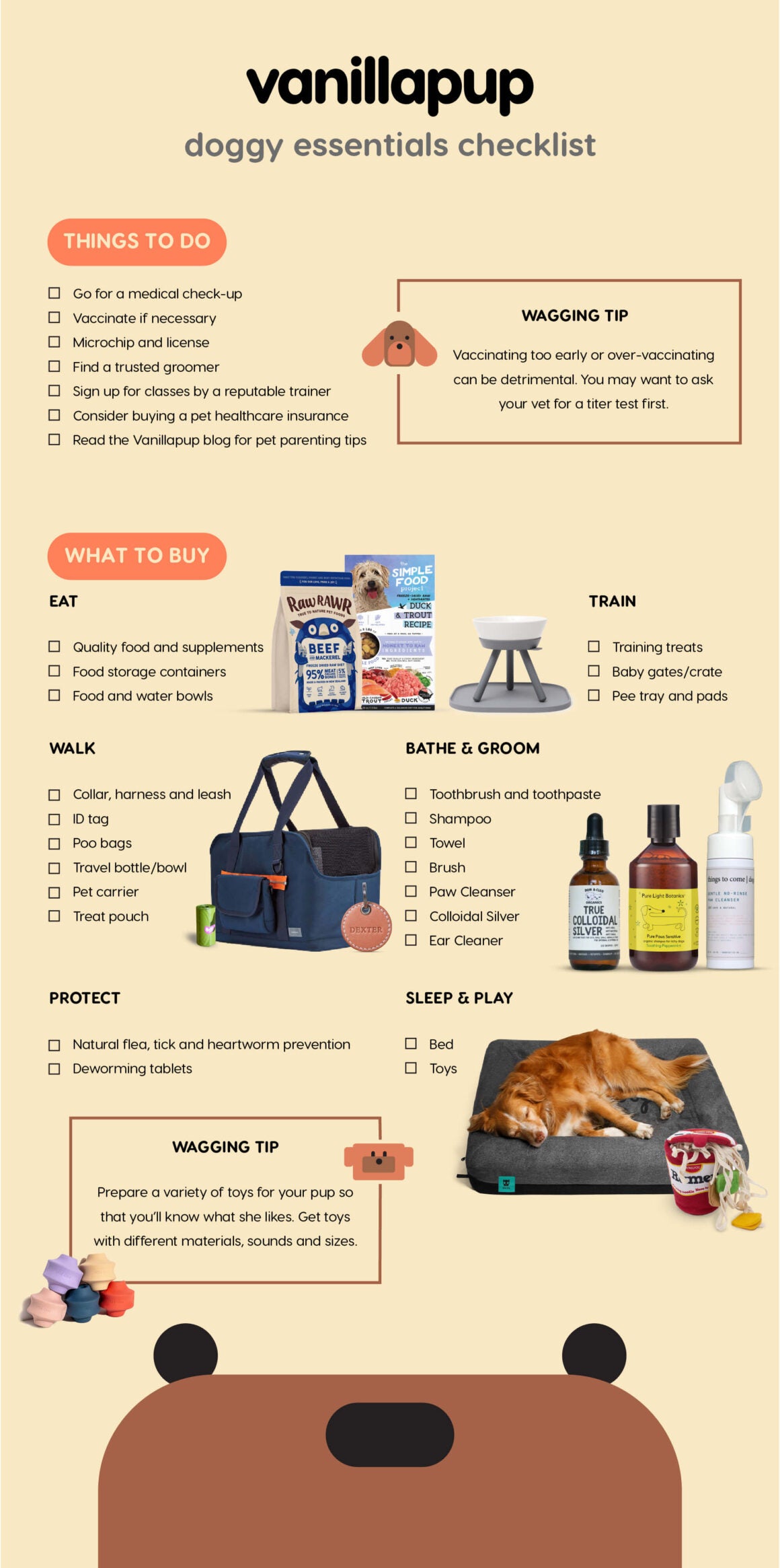 Get started with these reads:
Eat
Walk
Train
Bathe & Groom
Play
Protect
Others
---
Feel free to comment if you have any questions, and we will try our best to help!