When you have a dog, you assume the role of a parent. And before you know it, just like you would with kid parties, invitations to dog parties would come streaming in.
At first, mama found it fun shopping for gifts, but when ideas run out and there's nothing new in the market, it can be a chore.
If you are running out of time and have no idea what to buy for the next doggy party you have to attend, here are some birthday gift ideas!
EAT
1. Dog Bowl
Dog bowls should be functional at its core. But it won't hurt if it looks pretty too, especially when it's a gift.
Splurge – Wild Hound Outfitters white and clay ceramic dog bowl (from S$66 / US$45)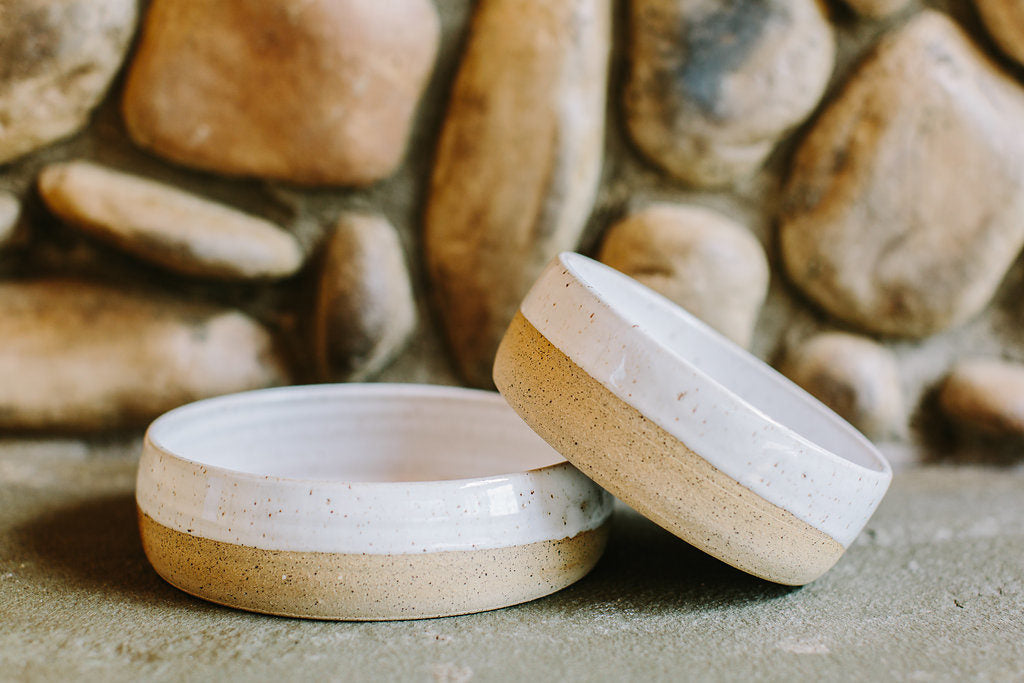 Steal – FuzzYard dog bowl (from S$18 / US$13)
Source: @fuzzyard
Shop now.
2. Placemat / trays
Placemats are very useful for messy eaters but not many dog owners would think of getting one. So that's where you, the gifter, comes in.
Splurge – DENY Designs Pet Tray (S$81 / US$55)
Shop now.
Steal – Eat, drink placemat (from S$25 / US$17)
Shop now.
3. Treat-related
Giving treats as presents is great if the dog recipient doesn't have any food allergies or intolerance. If you are not sure, stick to treat accessories instead.
Splurge – Cloud7 treat dummy (S$26 / US$18)
Shop now.
Steal – DIY treat jar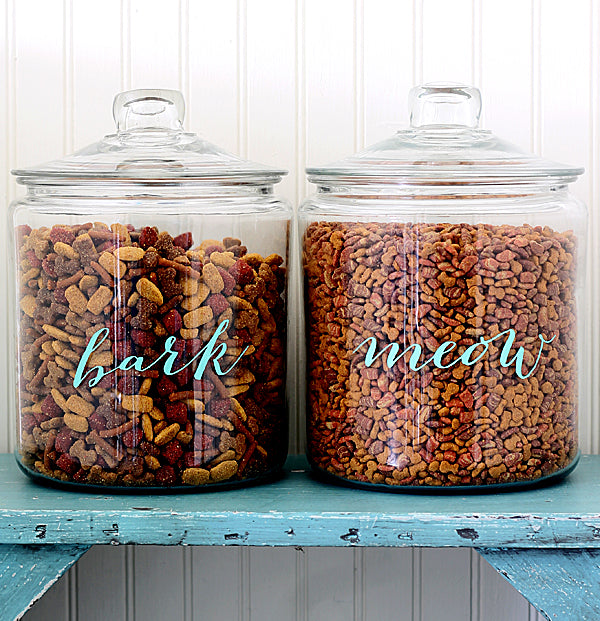 Instructions and more DIY projects here.
WALK
4. Collar & leash
Can there be enough collars and leashes? Don't think so.
Splurge – Ohpopdog natural leather and hemp cotton collar and leash set (from S$150 / US$220)
Shop now.
Steal – Zee.dog collar and leash set (from S$29 / US$21)
5. Paw protector
Dog paws are exposed to different ground surfaces and temperatures every day. It's time to give them some pampering!
Splurge – Essential Dog Nose & Paw Balm (S$29.90 / US$22)
Shop now.
Steal – FuzzYard naturals paw balm (S$26 / US$18)
Source: @fuzzyardes
Shop now.
6. Collar tag
Splurge – Clouds and Current personalised pet tag (from S$24 / US$16)
Shop now.
Steal – Little Laser Co custom pet name tag (from S$9 / US$7)
Shop now.
7. Flea and tick repellent
We believe in natural preventative measures. It will make a great gift for those who do too.
Splurge – (S$39 / US$27)
Steal – DIY!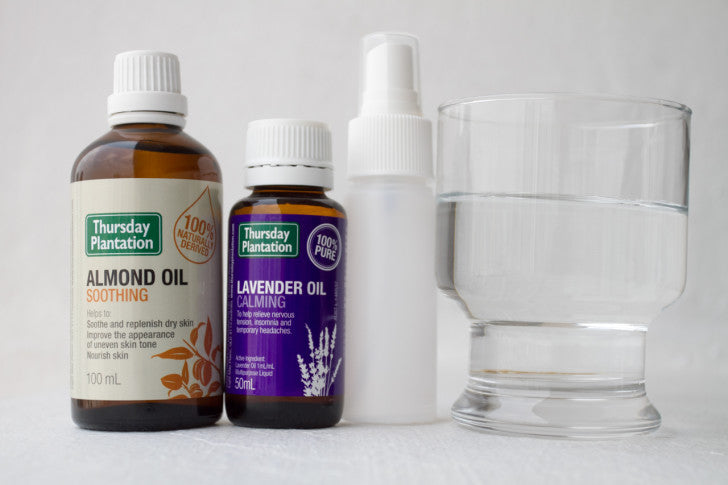 Gather easily accessible ingredients, pick a nice fancy bottle, and DIY!
8. Poop Needs
This one is a fail-proof gift! Every responsible dog owner needs waste disposal accessories.
Splurge – Poopmate by Betters Korea (S$23.50 / US$16)
Shop now.
Steal – Earth Rated poop bag dispenser and refill rolls (S$18 / US$13)

Shop Earth Rated products now.
WEAR
9. Bandana or bowtie
Bandanas and bowties make great presents because they are cute, stylish, and more forgiving when you don't know the dog's size.
Splurge – Ohpopdog bandana (S$20 / US$14)
Shop now.
Steal – Doxieholic personalised bandana (S$15 / US$11)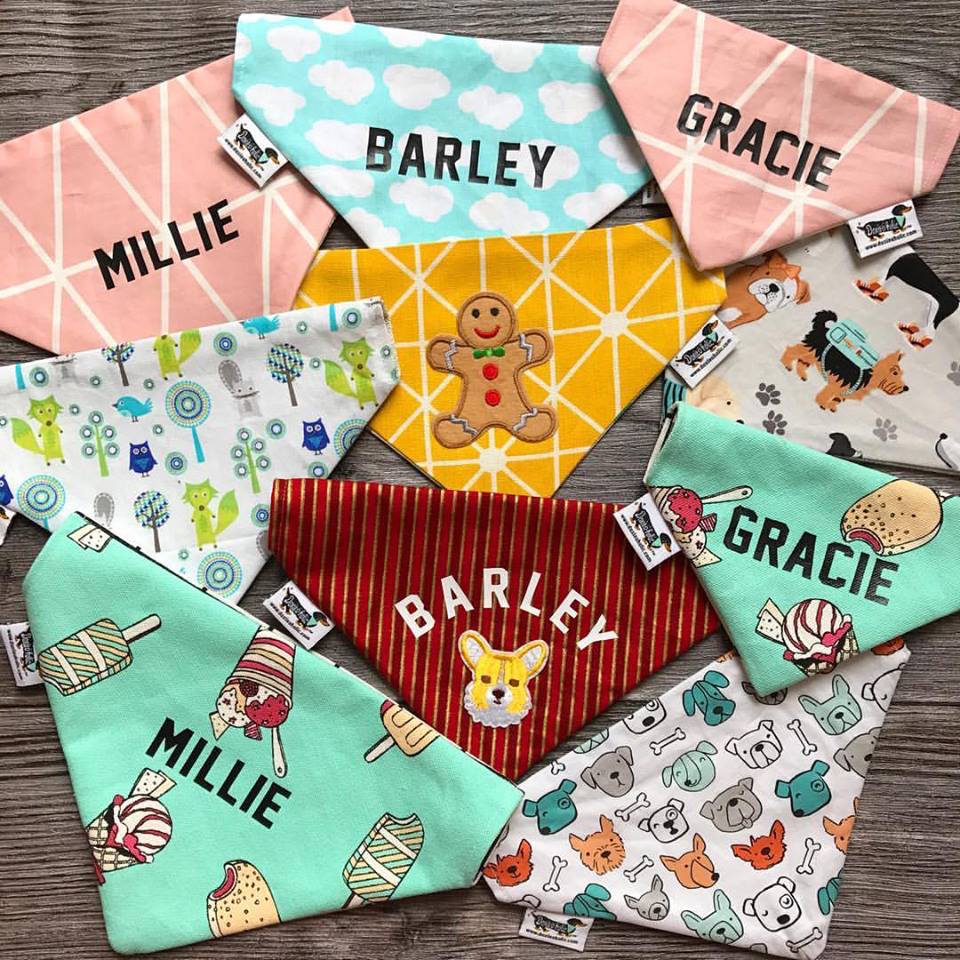 Shop now.
ALSO READ: Obsessed with bandanas? You have to check out these 8 Instagram stores
PLAY
10. Toy
Most dogs love toys so it's a safe choice. But instead of the typical soft or rubber toys, try giving something more interactive!
Splurge – Pebby robot ball (S$360 / US$248)
Steal – Nina Ottosson tornado interactive toy (S$68 / US$51)
HOME
11. Bed
I have lost count with my paw of how many beds I have. But I still don't mind another one.
Splurge – Fleepy mattress (S$148 / US$100)
Shop now.
Steal – FuzzYard dog bed (from S$80 / US$53)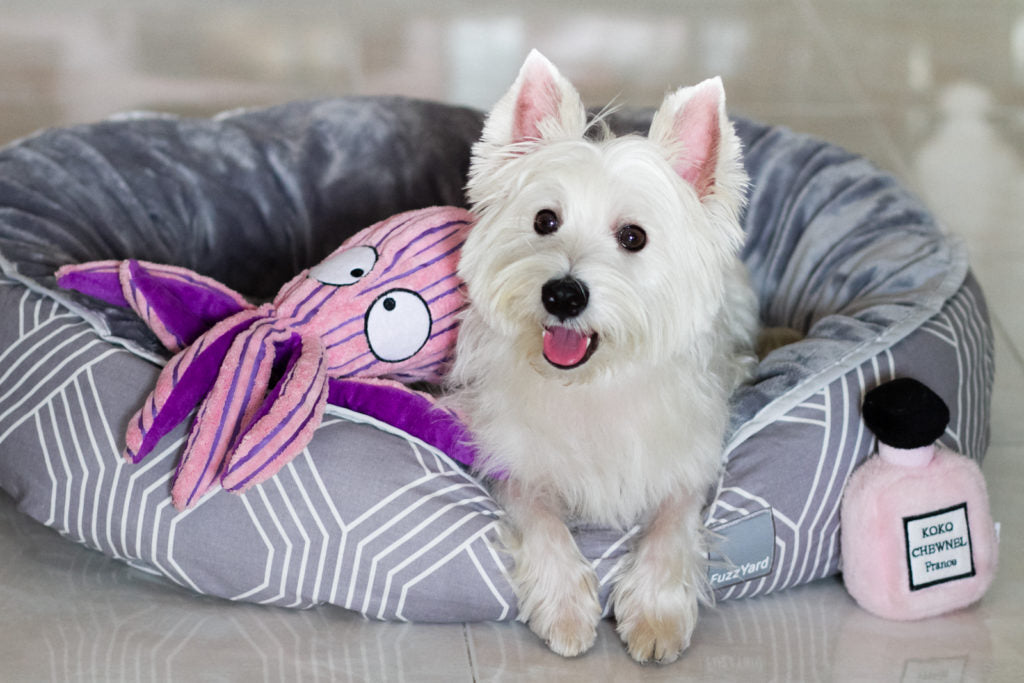 Shop now.
12. Pet illustration
Personalised pet illustrations make really sweet and thoughtful gifts. However, they don't come cheap so they are often reserved for close friends.
Splurge – Frus personalised infographic (S$380 / US$260)
Source: @samforest_loolim
Shop now.
Steal – Puppy Project custom print (S$75 / US$50)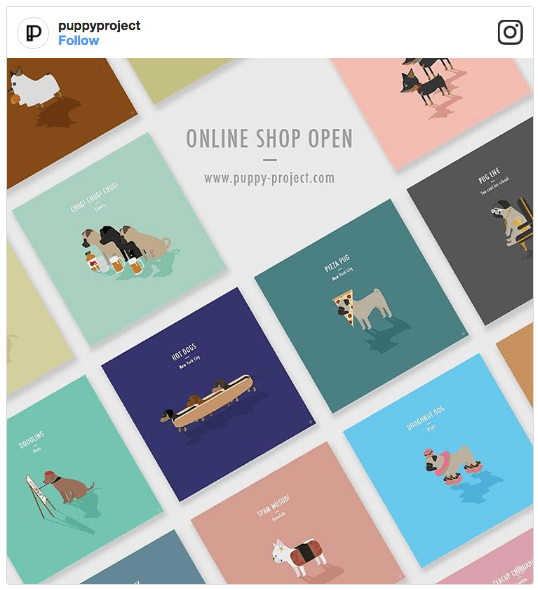 Source: @puppyproject
ALSO READ: 6 personalised dog products
13. Pet camera
Pet cameras are useful in monitoring our dogs and keeping them occupied throughout the day. For dogs that spend most of their time alone at home while the humans work, this will come in handy.
Splurge – Furbo dog camera (S$260 / US$199)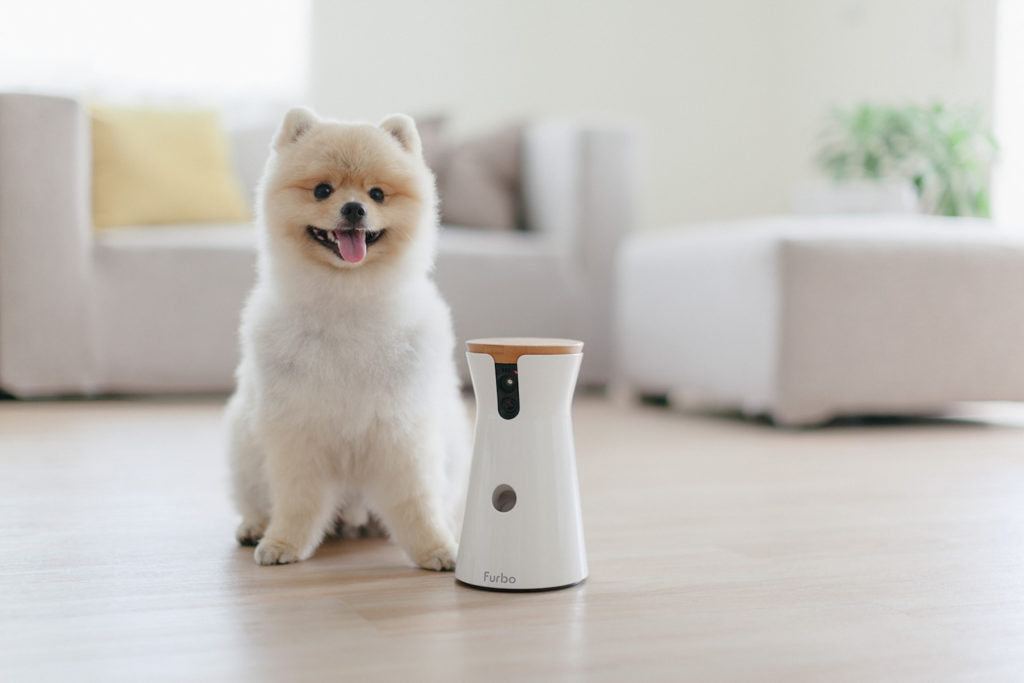 Shop now
.
ALSO READ: 8 pet cameras to keep you and your dog connected
Know of an awesome place to shop for dog birthday gifts? Let us know!
Hover over this image to pin this post on Pinterest!
---