DIY: No Sew Dog Collar Bow Tie
Mama made me a pretty bow tie using an old handkerchief! It only took her a minute to do it, and there was no need for glue, needle or thread. One handkerchief was all it took!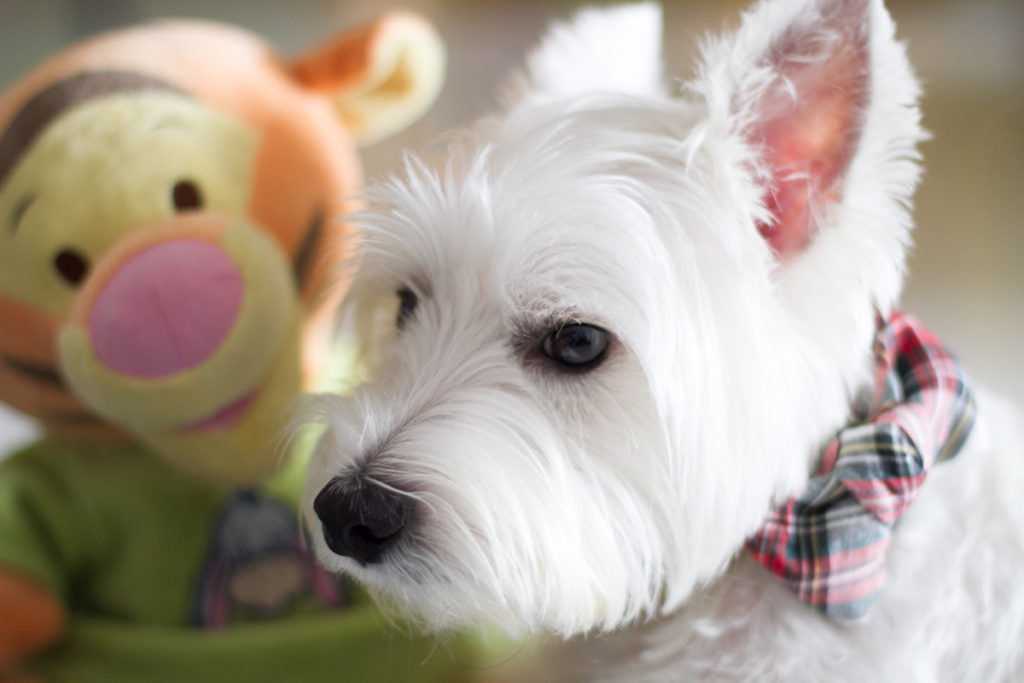 I love plaid. It's definitely a westie trademark, and I'm happy to finally wear it! If you haven't gotten a gift for your pup this holiday season, why not recycle one of your old handkerchiefs, scarves or bandanas and transform it into a new and smart bow tie for your furry one? Mama got this DIY idea from Earth Rated, and it won't take you long!
The Vanillapup Newsletter