There's a reason why there are so many pug products all around the world. They are really a lovable breed!
So I guess it's only natural for Murals Wallpaper to come up with a Pug-themed wallpaper. Yes, you can have an entire wall filled with Pugs.
Yay to Pug wallpaper!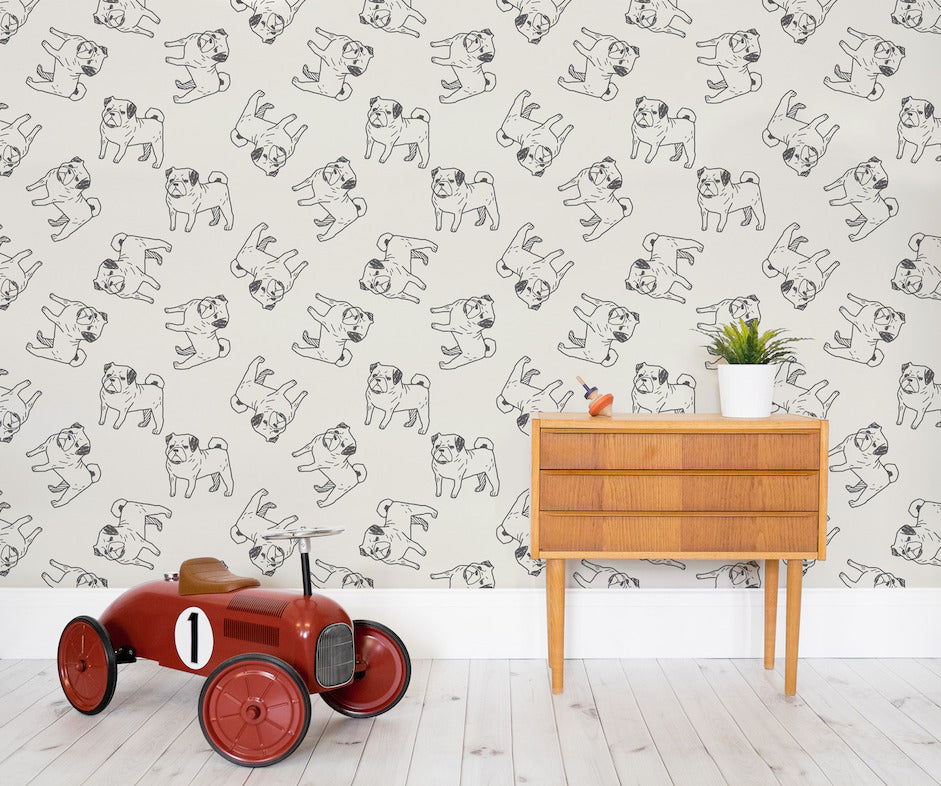 Besides the adorably drawn Pugs, what's special about this wallpaper is that you can colour in the Pugs yourself!
Pick your own colour palette and become an artist in your own home. The kids can now freely colour the walls without breaking any house rules. Guests can also pick a Pug to colour and sign it like a guestbook.
By creating art together, you are making the space unique and personal to you.
If you are afraid that you may change your mind over time, you can choose to have the design printed on self-adhesive paper. This way, you can remove the non-permanent wallpaper to reveal the clean walls underneath anytime!
The Pug wallpaper is available at Murals Wallpaper at £23.50 (S$40) per square metre. Each wallpaper is custom-sized and made-to-order and ships internationally.
---