To make up for leaving me at home for a holiday in Bangkok, mama and Lionel made it a point to go to this place called "Chatuchak Weekend Market" to buy presents for me. When they came back, they showed me many pictures and filled me in on their little shopping adventure. I felt like the luckiest pup!
I heard from mama and Lionel that the market had many things for dogs, cats and rabbits. It was a really messy place, so Lionel made sure to check out the map for the Pets Section beforehand. After some manoeuvring, they found the section and started shopping right away! Just look at the wide array of things for us furkids!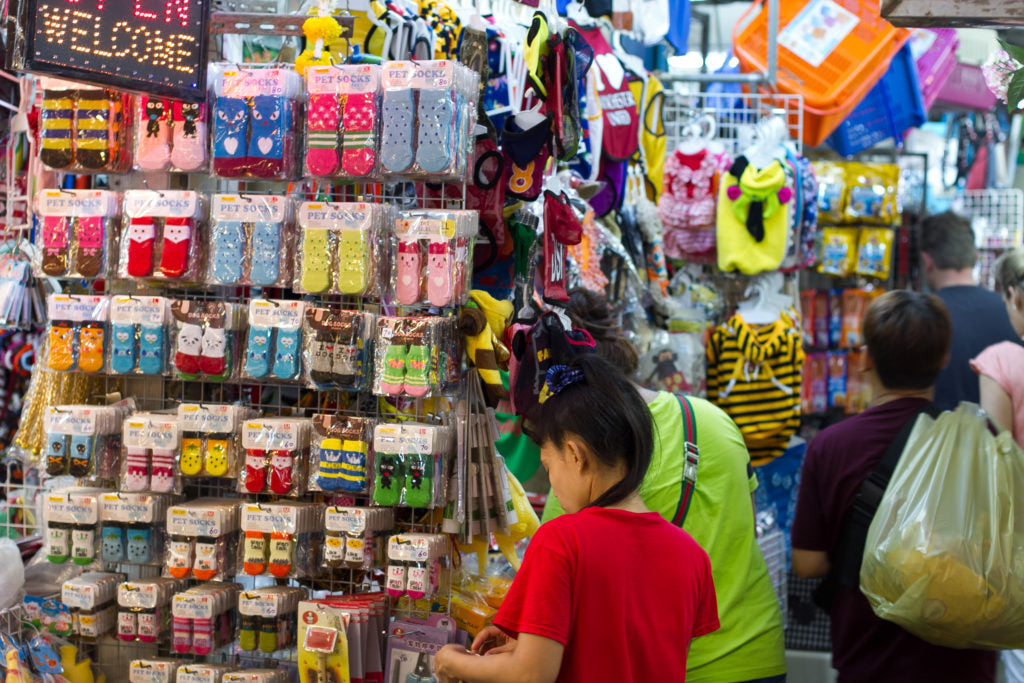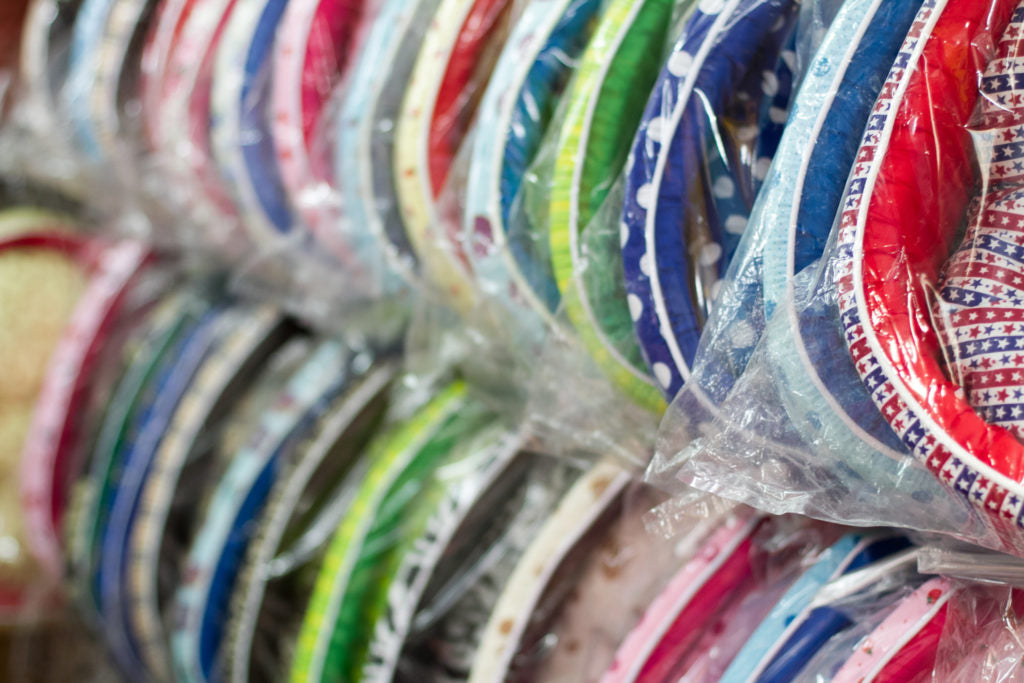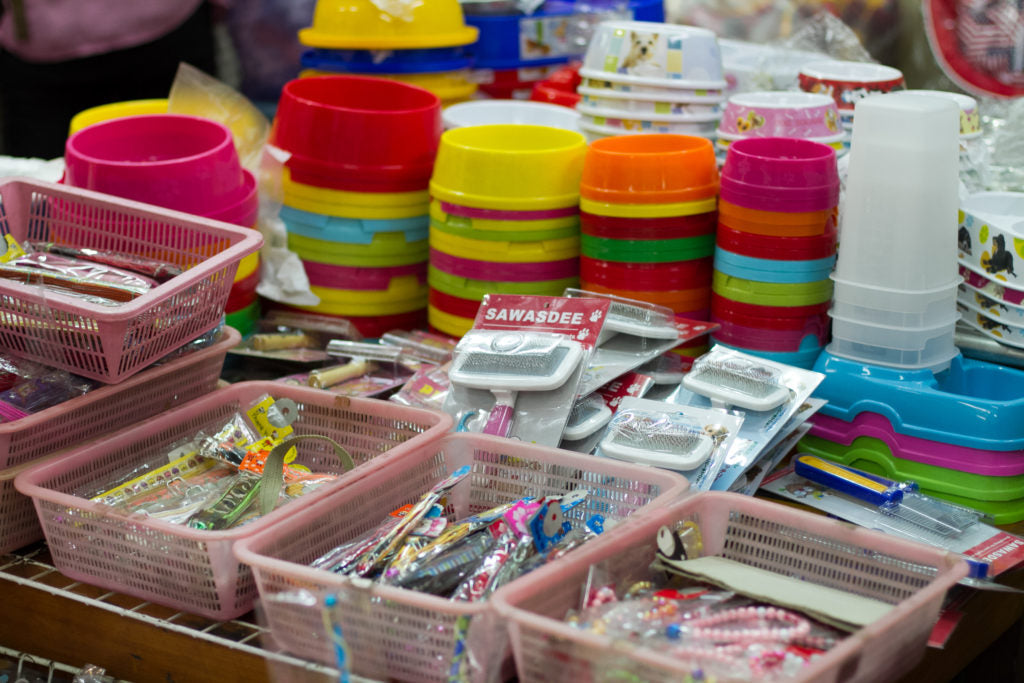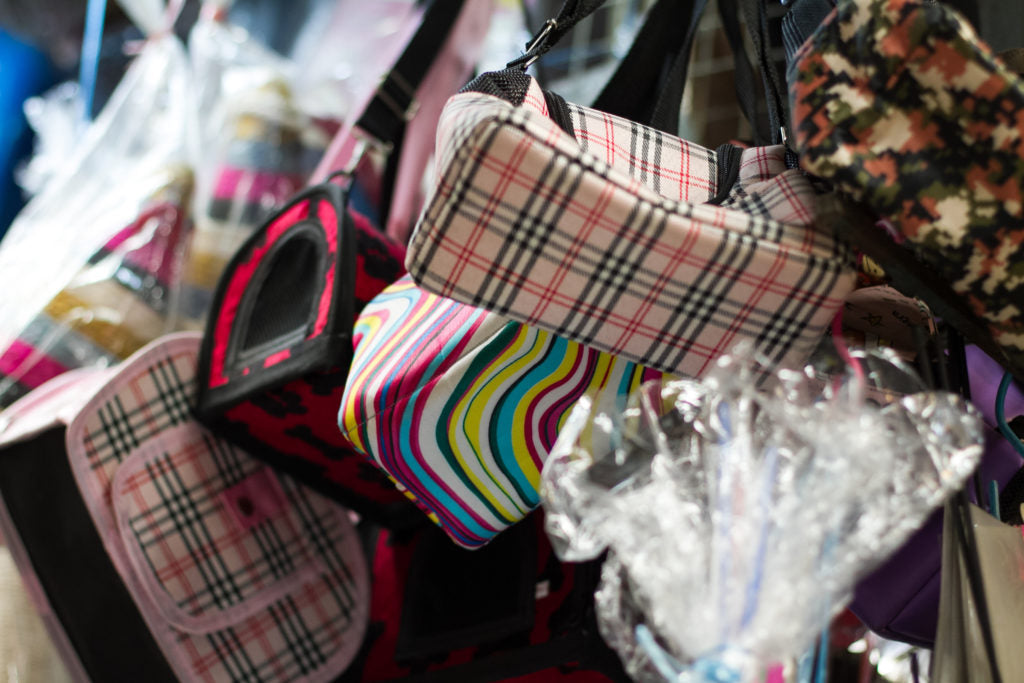 There were food, treats, beds, clothes, accessories, grooming tools and lots more! And the best news? Everything was bark-worthy cheap! Mama got me a couple of singlets from the shop below, at about $2.50 SGD each. They come in many sizes too.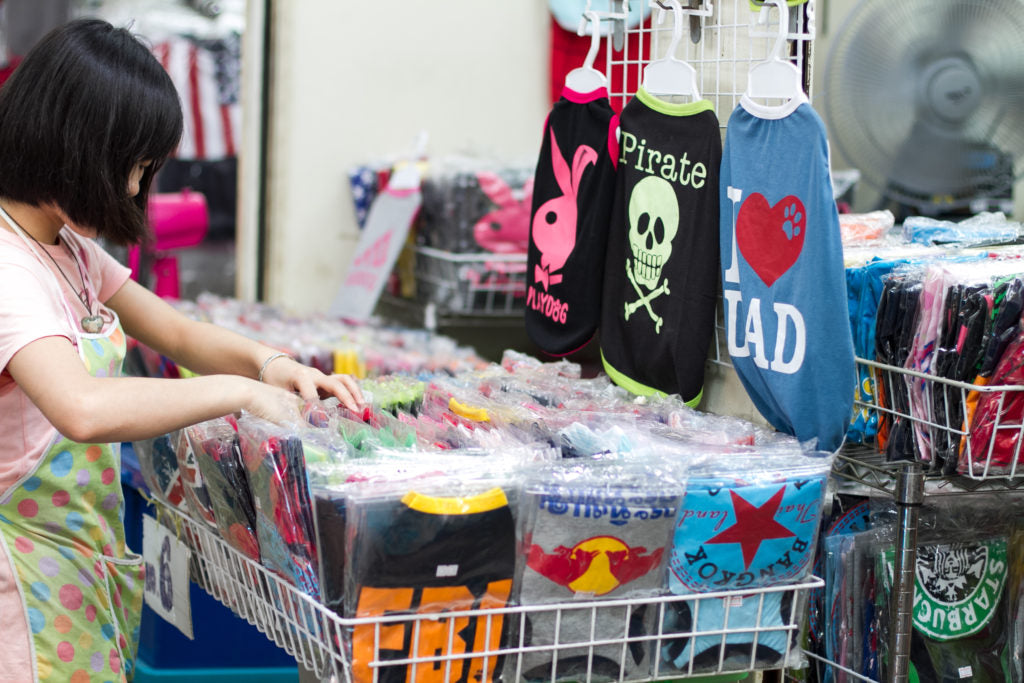 Mama was really upset that she got me a larger pee pan in Singapore just before she left for Bangkok for close to $70 SGD, when it was selling for only roughly $20 SGD at Chatuchak.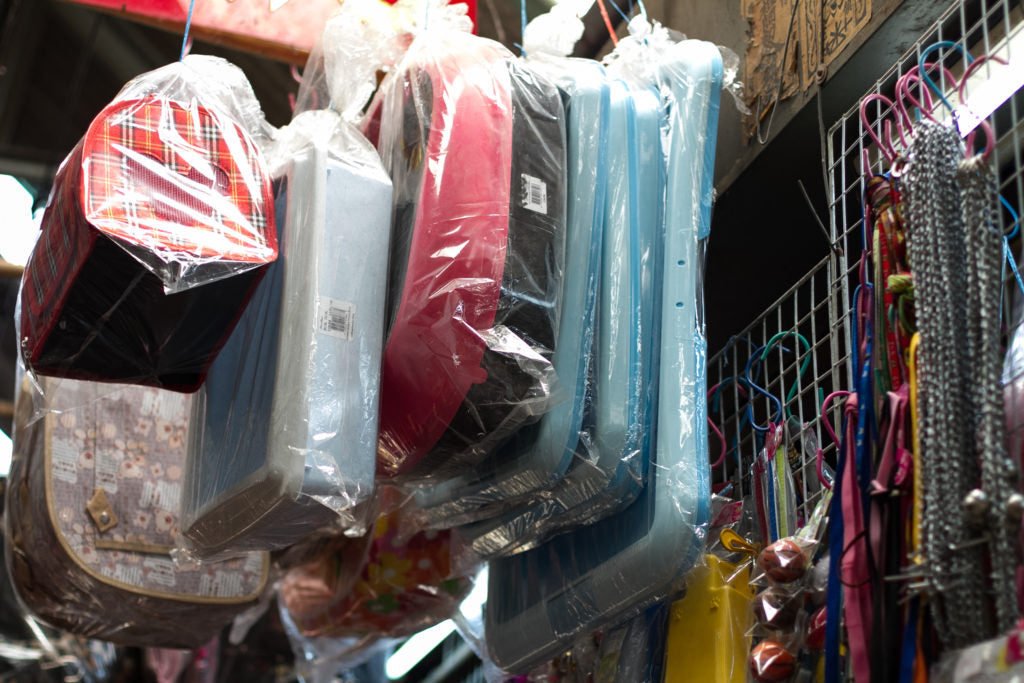 The pet stroller below was selling for about $120, and it seemed to be of decent quality. In Singapore, strollers are really overpriced!
There were many different dog costumes everywhere too. You would be spoilt for choice! Just name what you want your dog to be. Panda? Batman? Captain America? Mickey? If you can name it, they probably have it! Lionel got me the Ronald McDonald one at the bottom right for Halloween, at about $12 SGD. Do you think McDonald's would hire me?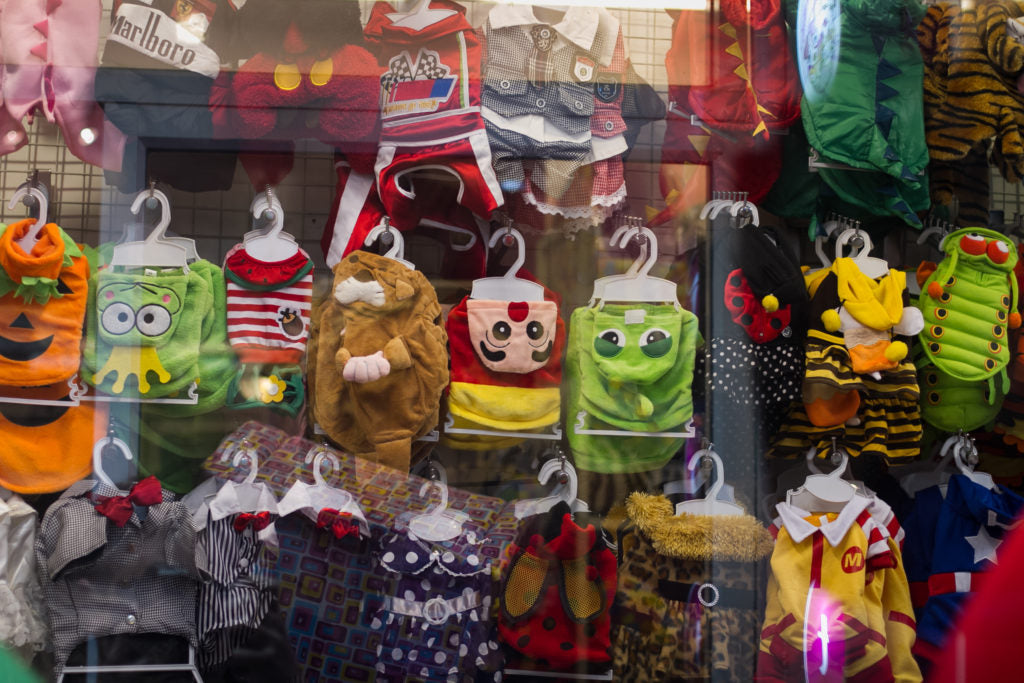 The best part for mama and Lionel was the mountains and mountains of dog beds that they could dig through!
The beds were generally priced between $10 to $60 SGD. Mama told me it's really hard to find such cheap and pretty beds in Singapore. Unable to resist great deals, Mama and Lionel bought me three beds. If you follow me on Instagram, you would have seen them 🙂
Word of advice – head to the airport and purchase a box for a few dollars. The staff would help stuff the beds in and seal the box for you to check it in. It was totally fuss-free!
Mama and Lionel spent hours just shopping for my things, and they said it was really fun! Too bad I couldn't join them. I'm sure I could help with some of the shopping bags ;P Anyway, here's me already dozing off in the cheapest bed they bought at about $12 SGD.

If you are heading to Bangkok over the weekend, be sure to visit Chatuchak market for some cheap shopping for your pets!
Pets Section at Chatuchak Market, Bangkok | Website | Directions (Section 13, soi 11/5)
Follow my photo diary on Instagram.