Craving for all-day breakfast? To us, the perfect breakfast should always include warm and soft pancakes with our favourite toppings!
We bet your dog would love a share too. This recipe makes about 5 medium pancakes and is perfect for both dogs and humans!
Blueberry and Banana Pancakes Recipe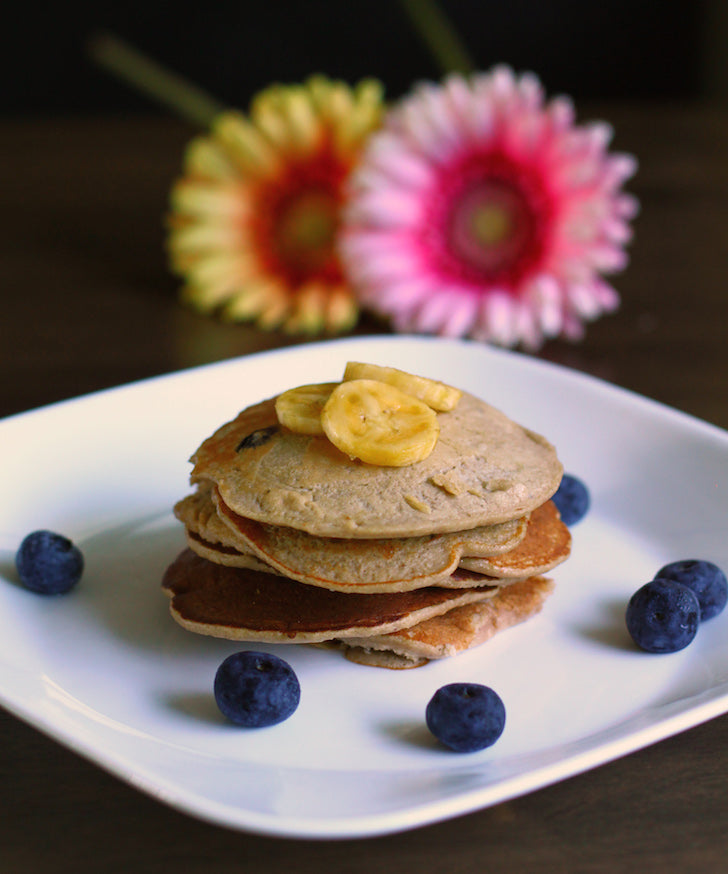 What you'll need:
1 medium ripe banana, mashed
¼ cup frozen blueberries
2 medium eggs
½ cup finely blended rolled oats
¼ cup plain Greek yoghurt
Steps:
1) Add the yoghurt, mashed bananas, oats and eggs in a bowl. Whisk or mix well till batter is smooth. You can also blend the ingredients in a blender for 1-2 minutes
2) Fold in the blueberries and leave the batter to sit for 5 minutes. This will allow the batter to thicken up
3) Heat a non-stick pan over medium heat. Once hot, pour in the batter to your desired size. Cook for about 2-3 minutes. Once the edges set and bubbles form, flip over and cook for another 1-2 minutes. Repeat with the rest of the batter
4) Cool before serving
Wagging tip: Blueberries are packed with antioxidants and bananas provide a good source of minerals and B vitamins.
---
Tried our recipes? Take a photo, and tag us on social media and #vanillapuprecipes! You may just be in for a surprise
Cooking not your calling? Shop here instead for Paws Fur Life's nutritious meals.
---
DISCLAIMER: Treats are not intended to replace a well-balanced diet, and should only be fed in moderation. Before making changes to your dog's diet, please consult a trusted canine healthcare professional.