When mama first got me, she was warned not to bring me to Bishan Park Dog Run because many dogs were infested with fleas after visiting it. Now that I'm older and treated with my monthly dose of Revolution, she decided to give it a try. It was a happy day for me because I get to go on car rides again! I still remember the day mama brought me home on a cab, I got car sick and vomited on poor Lionel. It was a terrifying day full of fear and uncertainty but I'm glad that it all turned out great for us as a family. Anyway, I'm proud to say that I no longer get car sick, and in fact have become a seasoned traveller!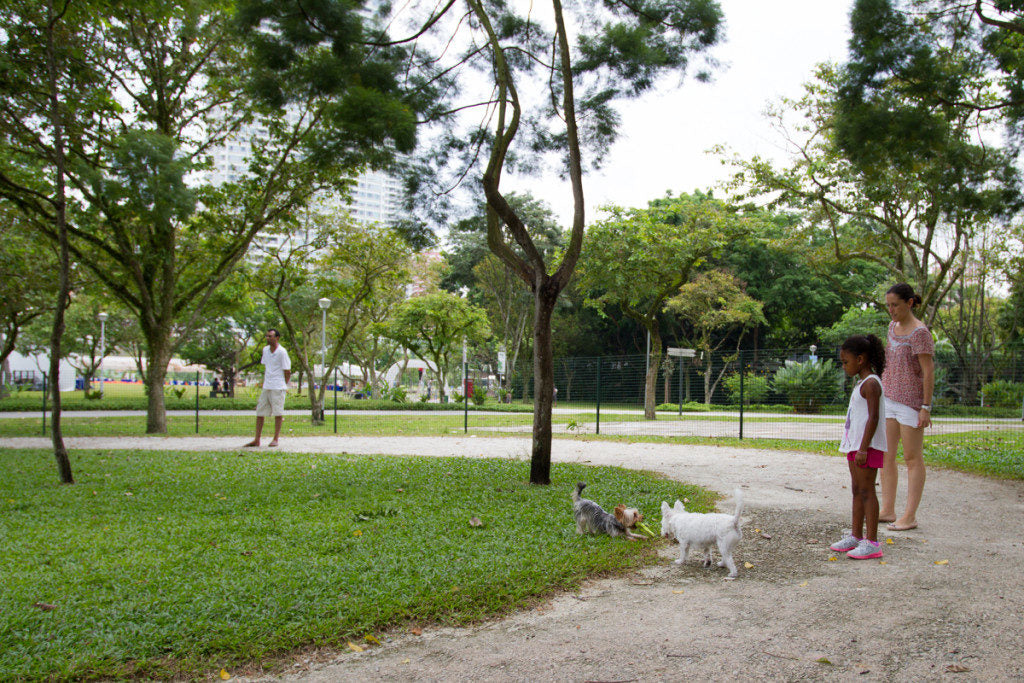 Bishan Park Dog Run has two fenced up areas – one for small and medium-sized dogs like me and one for the big dogs. They provide a safe space for me to run about and play with my new found doggie friends! I strongly believe that strangers are just friends we haven't met so I am always enthusiastic and sincere about playing with others. Unfortunately, not everyone wanted to have a friendly play session that day.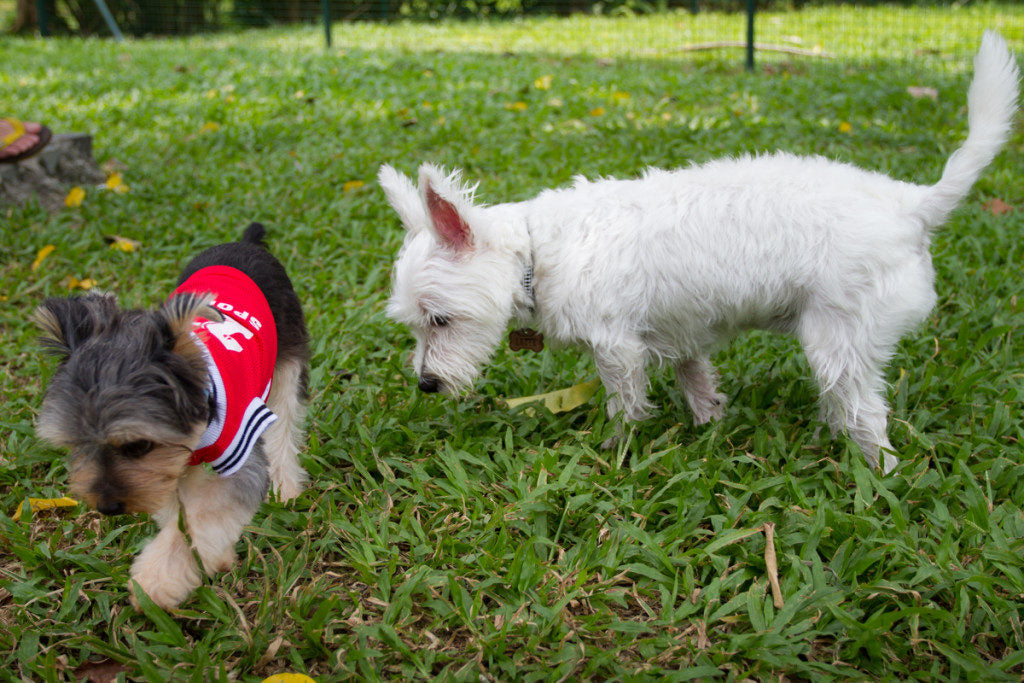 Some dogs mistook my friendliness for trying to snatch their toy. I will do no such thing! I have many toys at home and I love to share 🙂 There was also a dog that looked a little like me but his hair was black. He was really rough, trying to climb over me and pin me to the ground. I ran to mama in fear! I also cried a little because I didn't like how he was pushing me around 🙁 Mama had to sweep me off the ground, away from that little monster!
To be honest, I think I prefer to go to the beach. It's so much more fun and I will not be trapped in a small area with unfriendly dogs. Hope mama thinks the same way too and bring me to Sentosa again this weekend!