Raising a dog can be very expensive, so mama always tries to find affordable places to shop without compromising on quality. Here, she recommends eight places to shop for your dog:
1. Amazon.com
Amazon.com offers a wide range of pet products generally at a cheaper price. They may also have brands and products that are not available here. What's more, you enjoy free shipping to Singapore if you add at least US$125 of eligible AmazonGlobal Saver products to your shopping cart. Time to gather your friends and consolidate your purchases!
What to buy: A wide range of pet products.
2. Carousell
Okay, mama was really obsessed with this mobile app at one point in time! She was selling so many well-maintained items that she didn't want anymore on Carousell. It is really easy to use on your phone (available on iTunes and Google Play), and there are many dog owners who are on it selling doggy stuff. Mama bought my brand new Buddyrider at a heavily discounted price through it!
What to buy: Preloved and brand new dog products
3. Foodie Market Place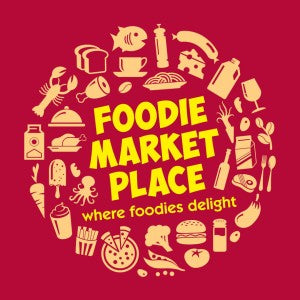 For those feeding their dogs a raw diet, Foodie Market Place is, in mama's opinion, the most affordable butchery she's been to. A pack of 1kg frozen minced beef or beef cubes only costs $10! While you are at it, get delicious bacon for the humans in your family at only $3 per pack!
What to buy: Fresh and frozen raw beef, lamb, and pork. They also have grass-fed beef and lamb cuts.
4. Howlistic Life

We approached Howlistic Life to be our sponsor simply because we absolutely love the quality products that they distribute. Contact them via their Facebook page to find out where you can purchase brands like FuzzYard, WildWash, and Dear Deer. Their retailers do not charge GST.
What to buy: K9 Natural, Dom & Cleo Organics, FuzzYard, WildWash and Dear Deer.
5. iHerb.com

iHerb.com is a great place to get supplements for yourself and your pets. Besides being generally much cheaper, what mama likes most is that they have a great customer product review system to help you with your purchase decisions. Also, not to forget, shipping to Singapore starts from a mere $4!
What to buy: Supplements
6. Kohe Pets

Online pet supplies stores are great places to shop because you can easily compare prices! We have been loyal customers of Kohe Pets long before they became our sponsor. Besides cheaper prices for some products, they offer free and fast shipping for orders above $60.
What to buy: Essentials, toys, and grooming supplies
7 & 8. Qoo10 & Taobao.com

Qoo10 and Taobao.com (if you can read Mandarin) are shopping sites that allow sellers to list their items on their platform. They are visually cluttered and hard to browse, but if you already know what you want, you may be able to find it at good price.

What to buy: Cheap pet clothes and accessories

[Update] I recently found out that Taobao is now a merchant at ShopBack, Singapore's premier cashback website. It rewards shoppers for their shopping at over 300+ merchants, which includes TaoBao, where you can get up to 10% cashback and access to information on the best Taobao deals.

Here's a helpful video guide by them on shopping at Taobao:

With ShopBack, you can shop at a whole category of merchants that offers deals for your pets.
Papa has already started using it! You can use his referral link to get $5 when you sign up.
---
Where do you shop for your dog? Share with us by commenting!
---