Wouldn't it be nice if you could walk into a bakery with your dog and buy freshly made cakes, pies, biscuits, and treats for her?
If you like the idea and haven't heard of The Barkery, you ought to visit them soon!
Located at 326 Joo Chiat Road, this welcoming bakery for dogs is just a short walk away from Paws 'N' Pans, a dog cafe opposite.
Upon entering, you will find shelves upon shelves of biscuits, dehydrated treats, homemade goat's milk yoghurt, and more. You can also pre-order cakes for special occasions (or just to celebrate an ordinary day)!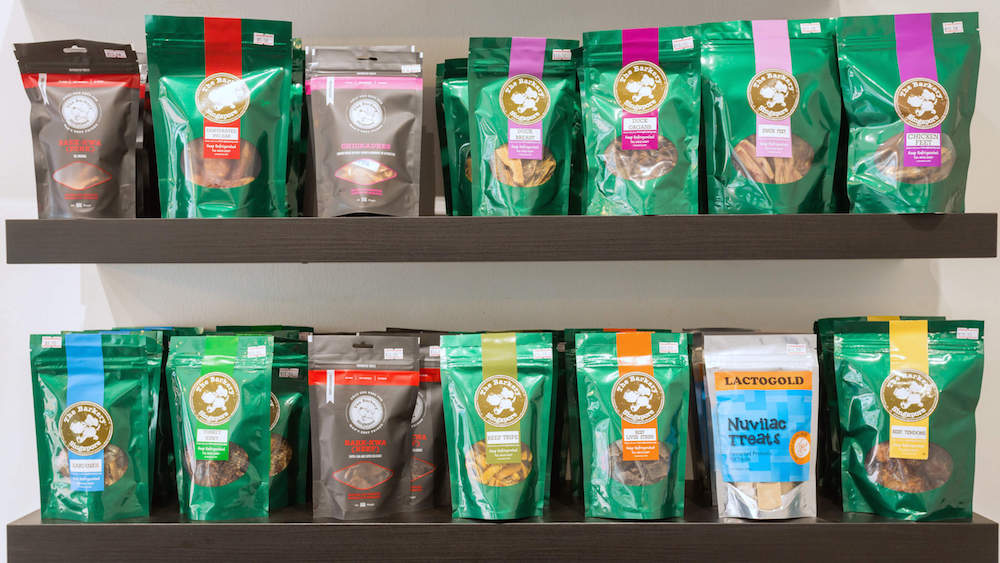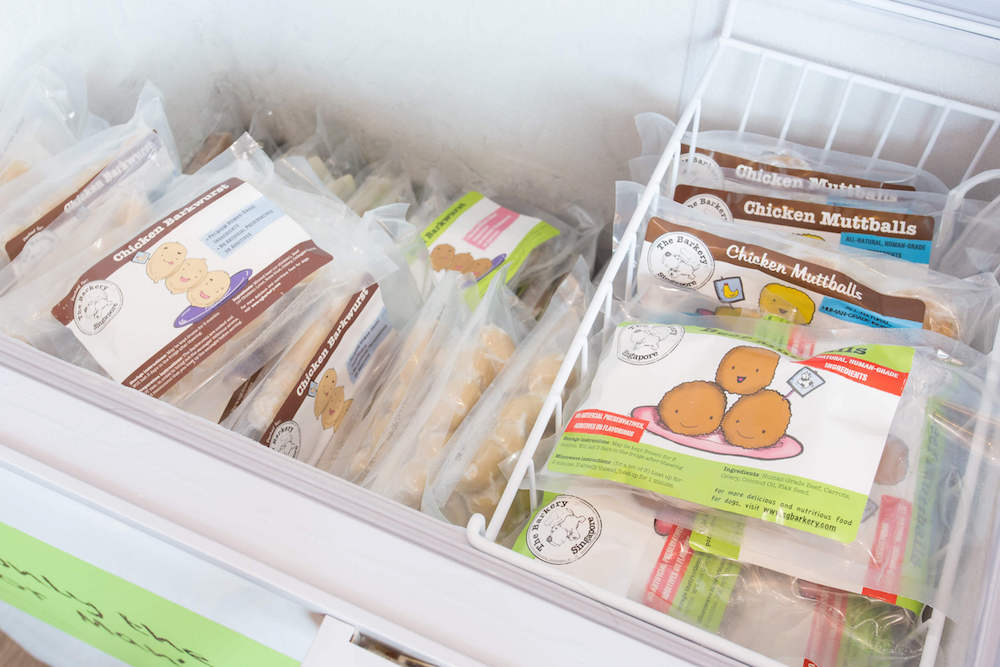 Shop without worry as all their products use human-grade ingredients and are free of plain flour, sugar, sodium, cream, and artificial preservatives, colourings, and flavourings.
They are also licensed by the Agri-Food & Veterinary Authority (AVA) of Singapore, which inspects their kitchen regularly.
Whenever I visit, I will head straight to the kitchen. Because every pup knows that's where the humans make the delicious food!
My favourite treats are the dehydrated anchovies and beef tripe. Though I have been eyeing the dehydrated yak milk chews that mama always seems to overlook.
Oh, and how can I miss out their pies! I had one a long time ago and can still remember vividly how delicious it was.
At the end of each year, they will also roll out their classic Christmas offerings, which not only look good on the table but taste magical as well.
Besides buying goodies for your dog, you can also give to local animal shelters! Simply buy meatloaves or probiotics for any one of their partner shelters and The barkery will deliver them directly.
The Barkery's snacks start from $8.80 per pack and cakes start from $4.80 for a pupcake and $19.90 for a personal Barkday Cake.
If you prefer to shop online, you can do so here.
---
Photo credit: The Barkery