I might be small, but I am quite an aggressive chewer. Toys always get destroyed a week after I receive them. Because of that, mama is on a constant lookout for durable and tough toys for me to chew on.
Thankfully, Howlistic Life sent us some new toys that are perfect for aggressive chewers like me, or simply energetic and fun-loving dogs.
If your dog falls into either category, you need to try these Alien Flex Intergalactic Dog Toys!
1. Alien Flex Active Rubber Toys
All these toys are so tough it must be from another galaxy! Made from non-toxic intergalactic AlienFlex rubber, their durability makes them challenging for dogs.
Not only do they address chewing problems, they help to clean teeth with their erratic surfaces.
The toys come in two versions for different purposes.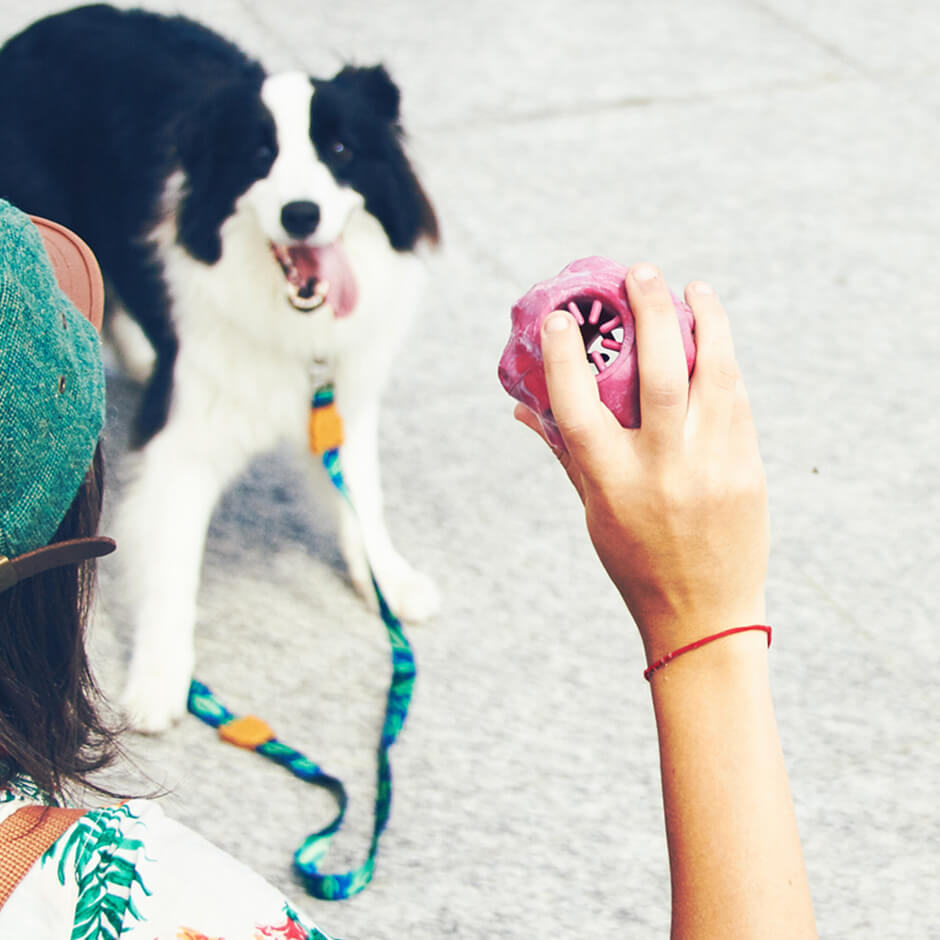 The first are toys with customizable treat dispensing pins. You can leave treats in there for your dog to get busy. It is perfect as a fetch toy too as it bounces erratically.
If your dog is a "tugger", choose the toys that have a high-quality PP rope attached to them for durability instead. They can also be thrown long distance.
Did I mention that they are all bubble gum scented?!
2. Alien Flex Squeaking Plush Toys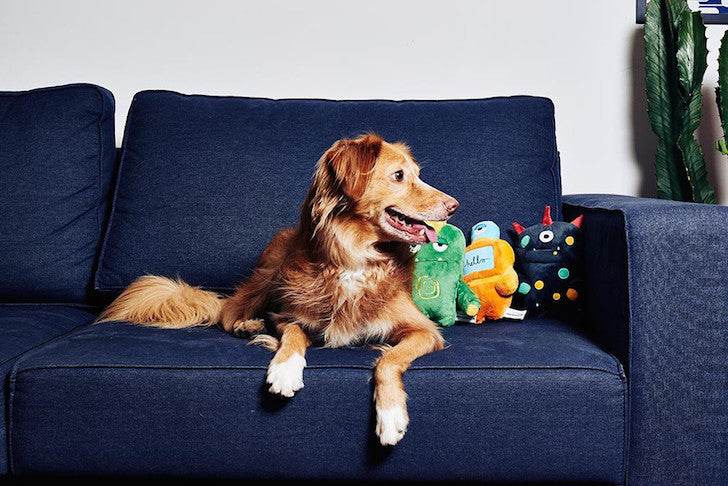 Made from AlienFlex Gnaw Guard Technology, there are seven different characters, each with a unique backstory and feature. Aren't they super cute?
3. Alien Flex Floating Fetch Toys
These toys are suitable for the beach! They float on water and are mint scented for that summer vibe. They also come in two bright colours, making them easy to spot outdoors.
4. Alien Flex Printed Canvas Toys
These canvas toys are made with AlienFlex Gnaw Guard Technology. They come in nine different characters – all dressed in different textures, stuffed with a squeaker, and attached with small limbs, which we know dogs all over the world love.
5. Alien Flex Cotton Rope Toys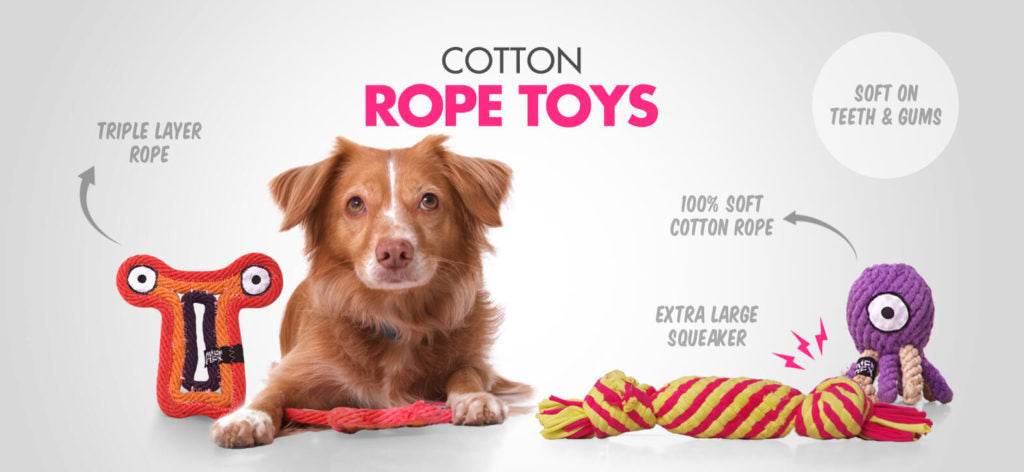 Made with 100% soft cotton rope, they are soft on teeth and gums. Great for both puppies and senior dogs!
You can get Alien Flex toys from any of Howlistic Life's resellers.
---