Earlier this month I held my first ever Christmas party with my friends, Sam, Pecan, Cookie, and Bailey!
We worked hard to choose a venue and gather sponsors, making sure we only agreed to nothing less than awesome.
So after one month of planning and logistics, we finally had a party at Ah B Cafe with over 60 guests and 50 dogs!
At first, mama was a little worried that there would be chaos with so many dogs but it turned out all good and cozy. The dogs were generally well-behaved and we think everyone had fun.
A White Christmas Party Photos!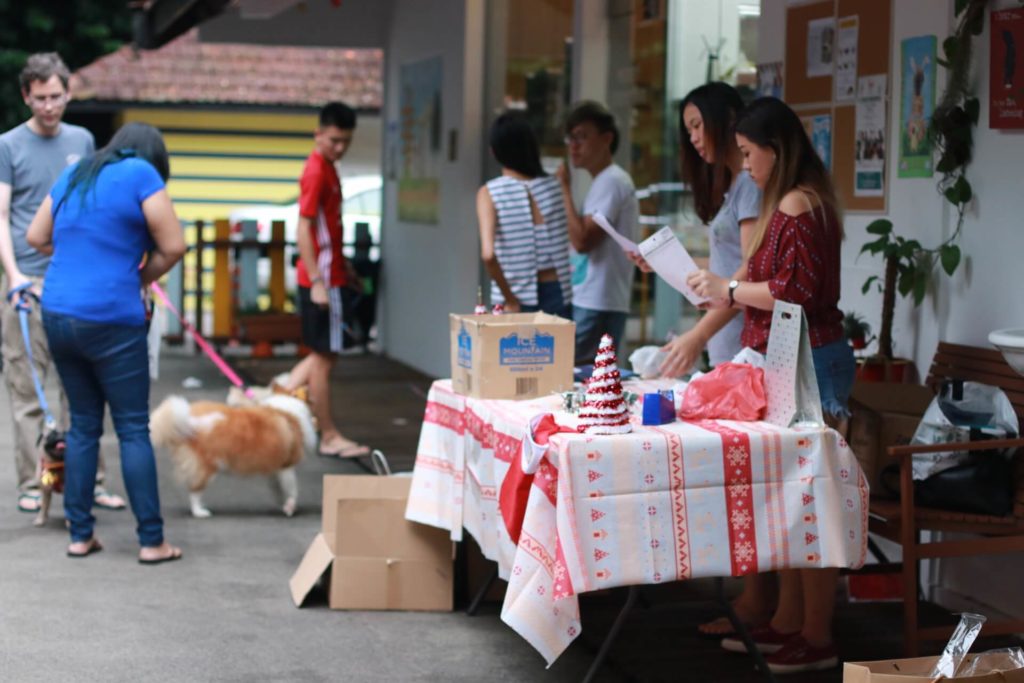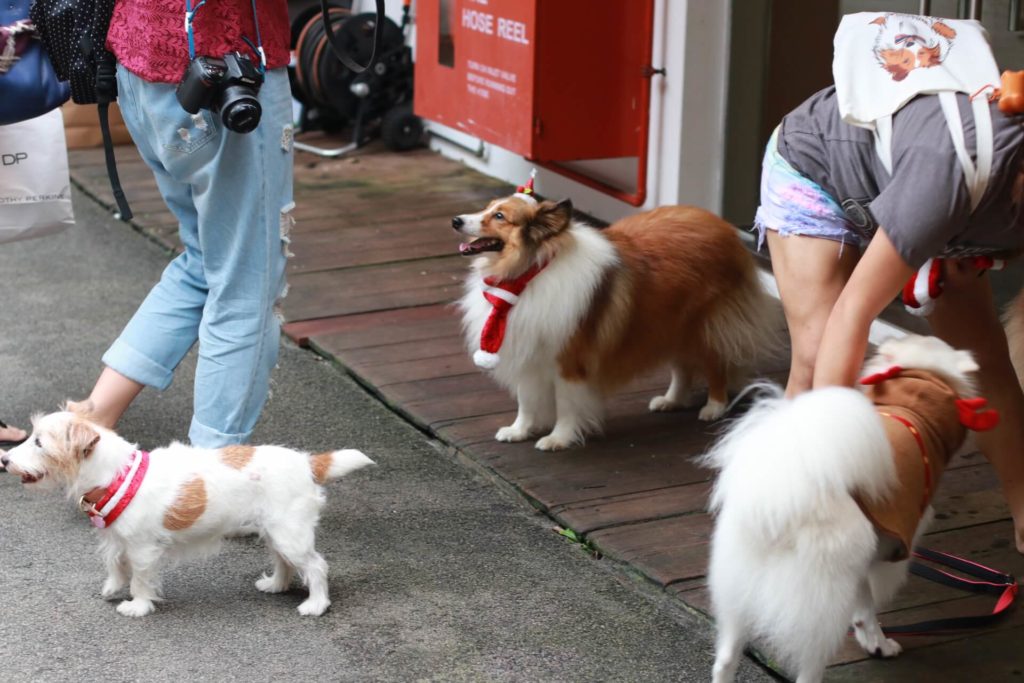 Ah B Cafe spoilt us with a wonderful Christmas buffet spread. Everything was delicious and the dog food and dessert table were aces! I swear some humans were coveting the dogs' roast turkey and cakes.
We had a best-dressed competition and I must say all of the dogs and their outfits deserved to win. Just look at this pair of Dachshunds, Cheesie and Truffle!
There was also a Christmas corner for humans to take photos of their dogs. We were very happy that many guests used it!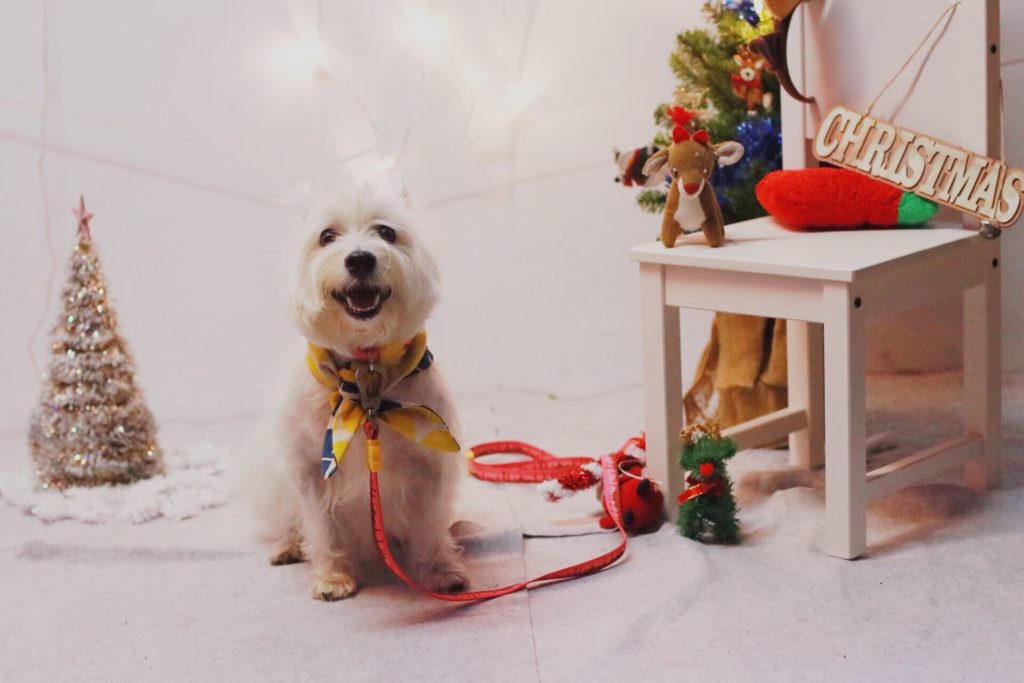 The most exciting part of the party besides the food was the gift exchange and lucky draw! We had over $2,000 worth of prizes from brands we absolutely love.
Because papa was a paying guest, he was able to participate in the draw and won us a set of Earth Rated® poop bags and dispenser and a Jax and Bones Frog toy from Tiny Krew! We love these poop bags and I mean, who can ever have enough poop bags?
Here's me with my new toy. Photo courtesy of Mango the Sheltie, who happened to be the dog who won both the best dressed large dog prize and Regent Hotel Staycation grand prize! Probably the luckiest dog of the night!
Here are some photos taken by our guests!
One of our guests Brian won the 2nd prize and because he already has a Torus bowl at home, he gave it to ME!! Mama has been eyeing this bowl for the longest time, so this is indeed a great gift. Thank you, Brian, for being so kind and generous to us 🙂
Thanks, everyone for being such great guests! We couldn't have asked for a better crowd.
Special thanks to our lovely sponsors:
Ah B Cafe
Astonishme
B2K
Barking Good
BossiPaws
Bubbly Petz
DoTerra
Doxieoholic
Feed My Paws
Ginger and Bear
Howlistic Life
Ohpopdog

PetMate

Pets Actually

Pet Widget

Platinum Pets

Regent Singapore

Snooze For Pooch

The Barkery

Tiny Krew

Vastitude Pet Food

Wooga Dog
Till next time, do subscribe to our newsletter if you want to be the first to know of our upcoming events!
---