Pet Expo 2015 has come to an end, and I must say, it was really fun! We spent close to 3 hours on the second day discovering new brands and making new friends.
If you missed Pet Expo this year, we've got you covered right here with 5 stores we really dig. Be sure to check them out!
1. Howlistic Life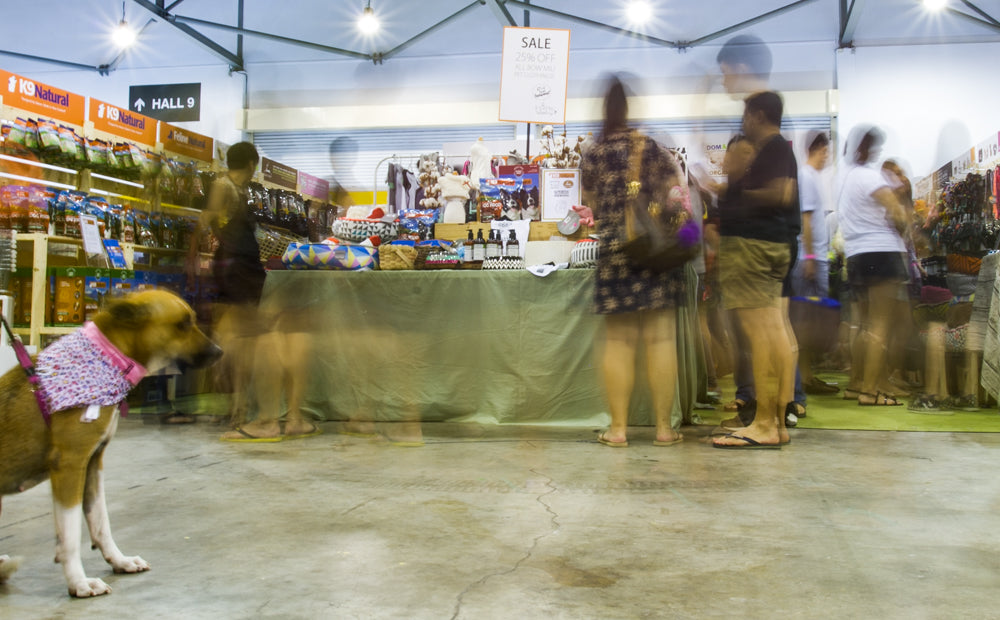 Howlistic Life is the proud distributor of K9 Natural, Dom & Cleo Organics, WildWash, Dear Deer and FuzzYard in Singapore. We like how their products provide what's best for pets, whether in health or in style!
I was eyeing the new treats by K9 Natural. The treats have long been a hit when we visit dog cafes. Every time mama opens the packet, she will be surrounded by dogs begging for their share! Sorry, these treats are too good for sharing 😛
The Fuzzyard beds, toys, and harnesses were also flying off the shelves. Papa can't wait to get one of those beds soon.
Another thing worth looking at is the Dom & Cleo Organics Wild Fish Oil, which is molecularly distilled and tested to be free of heavy metals and other ocean pollutants. That's something to look out for when choosing an Omega-3 oil for your dog.
Lollah also displayed their adorable accessories at the booth. Mama really liked the westie ring, but it was a tad too expensive. Maybe next time!
2. Tiny Krew
Tiny Krew sets out to search for good quality pet product brands that are not only chic and stylish, but also functional and durable. What caught my eye were the Jax and Bones Business Buddy poop bag holders and the Growler Goods Tipis.
3. WOOGA!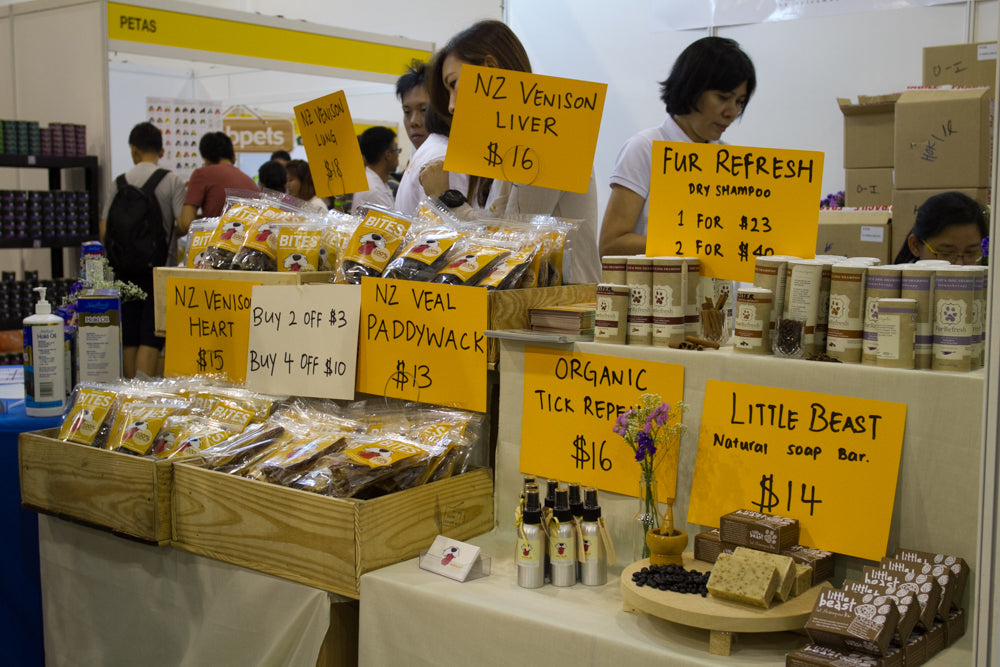 The inspiration behind WOOGA! are four beautiful westies. With their health and wellbeing in mind, the humans behind Wooga have recently brought in natural and organic products for everyone.
4. Pawfact
We've heard of most of the pet bakeries at Pet Expo 2015, but Pawfact was new to us (they recently opened in January). After speaking with them, mama was happy to learn that their treats are vacuum packed for freshness and lab tested for nutrition and food safety. The flavours, which includes Pina Colada and Mighty Mojito, also sound nose-licking good! Just talking about it is making me drool.
5. Fidelis Meats

I love raw so I was naturally drawn to Fidelis Meats to sniff out what they have to offer. They offer pre-portioned meals starting from $2.40 per day and bespoke meals that are customised to your dog's needs.
From mama's past experience with feeding me a fresh raw diet, the number one difficulty is in buying a good variety of meat, organ, and bone. Also, many pre-packed options out there are providing meals in minced form while mama preferred to feed the meat whole or chopped.
Hence, it's great news to hear that Fidelis Meats offers a wide variety of protein, including rabbit, quail and venison! And they told mama that they can also arrange a bespoke diet of whole meat, instead of minced meat. All you need to do is ask!
---