The humans now have one more reason to bring me out on a long walk! They first assumed their role as trainers at our new home in Punggol.
While Punggol Park Connector had quite a few Pokémon up for grabs, we didn't have much luck meeting uncommon ones there. Unless you are looking at catching dozens of Magikarps and Psyducks, you may want to look elsewhere!
That's me transformed by trainer papa into Lattepuff, an ultra rare Pokémon with charm and struggle powers.
5 dog-friendly places to catch Pokémon
While it's not possible to catch Lattepuff, with the help of Grab's awesome Pokémap, you can catch other uncommon Pokémon with your dogs at these dog-friendly scenic spots!
1. East Coast Park
Trainers looking for Growlithe, Drowzee and Porygon will love this place. Why not speed up your search by Buddyriding and let your pup sniff them out for you?
2. Botanic Gardens
The Botanic Gardens has five gyms, a PokéStop every few steps, and frequent lures at both entrances. This is great news for me because I can take my time to sniff the bushes while the humans are busy fighting or collecting Poké Balls. A Voltorb nest is rumoured to be there too!
3. Sentosa Island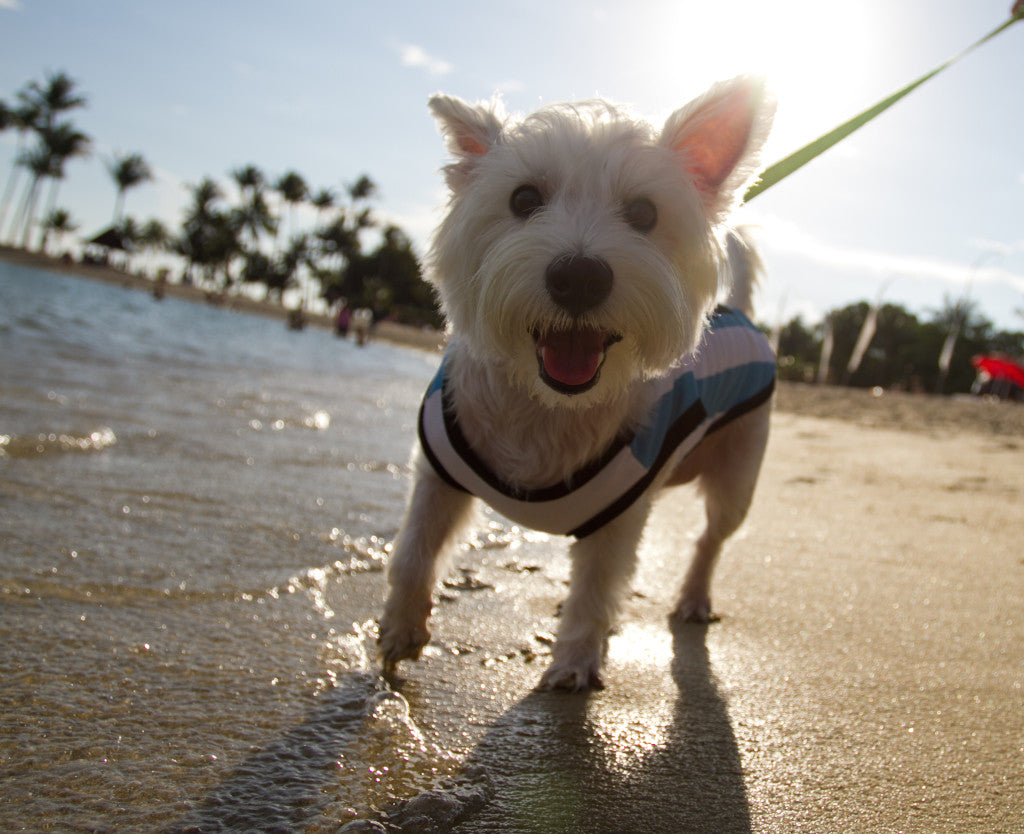 You can never go wrong when you are at the beaches. Pikachu nests are found there too. You can catch to your heart's content with 11 PokéStops outside Universal Studios Singapore.
4. Bishan Park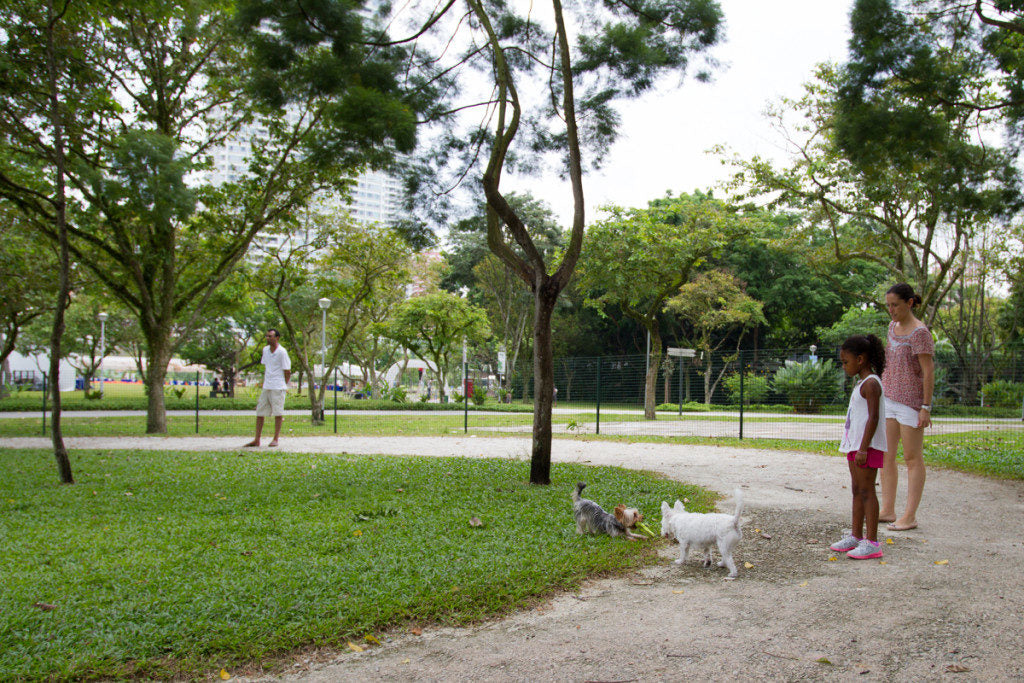 If you haven't gotten Eevee and Diglett, Bishan Park is a great place to find them. Make friends with fellow dog owners and Pokémon Go players at the dog run!
5. Marina Bay Sands
Hang around the ArtScience Museum and you may just catch a Clefairy! Take a nice stroll down the boardwalk and pocket a range of Pokémon like Slowpoke, Psyduck, Dratini and Poliwag. Your dog will enjoy it too!
Things to note while catching 'em all
1) Make sure to provide your dog with plenty of water and shaded breaks to prevent heatstroke
2) Be alert at all times and keep your dog safe from crowds and vehicles
3) Keep your dog close and put your phone away when she is interacting with others
Walking your dog and found a great place to catch Pokémon? Share them with us!
---