It's raining, and you are unable to bring your dog out for a walk. What do you do?
Rain, snow, or shine, here are some indoor activities that can kill dog boredom while giving your pup a good workout.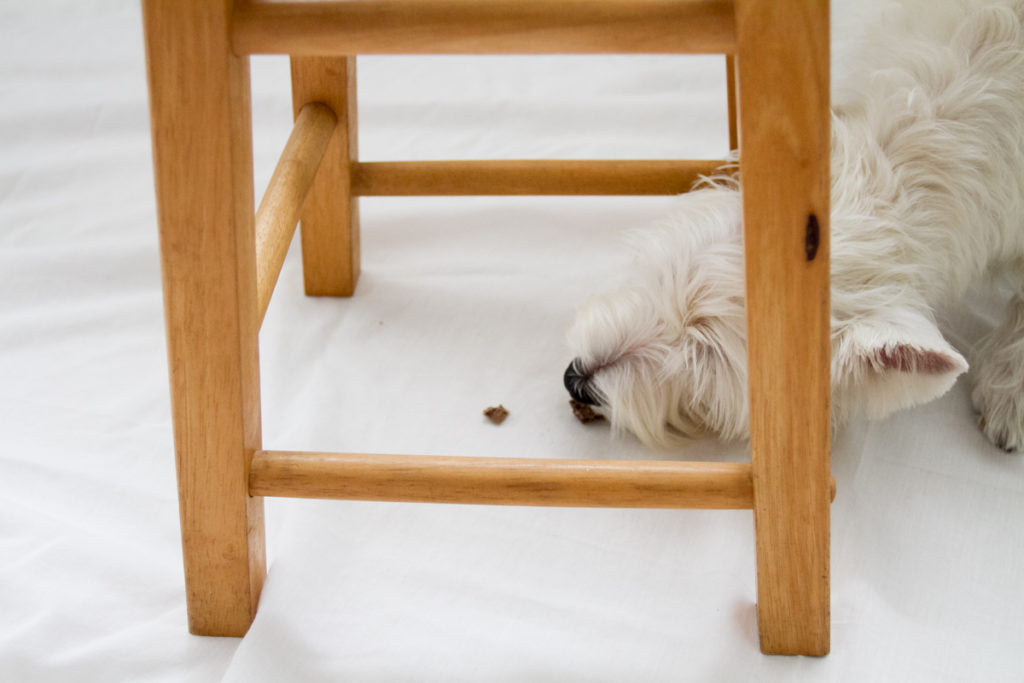 This is something that mama learnt from other dog owners when I was a puppy. To get my nose working, she would hide treats in various parts of the house for me to find.
I was certainly enthusiastic about this game; placing my nose close to the floor and sniffing away like a real detective. At first, the humans needed to give me some help at pointing me to the right direction. But I got the hang of it quite quickly.
Mama would sometimes hide the treat at hard- but not impossible-to-reach places, and I would have to figure out how to get to my precious reward.
2. Treat Dispenser Toys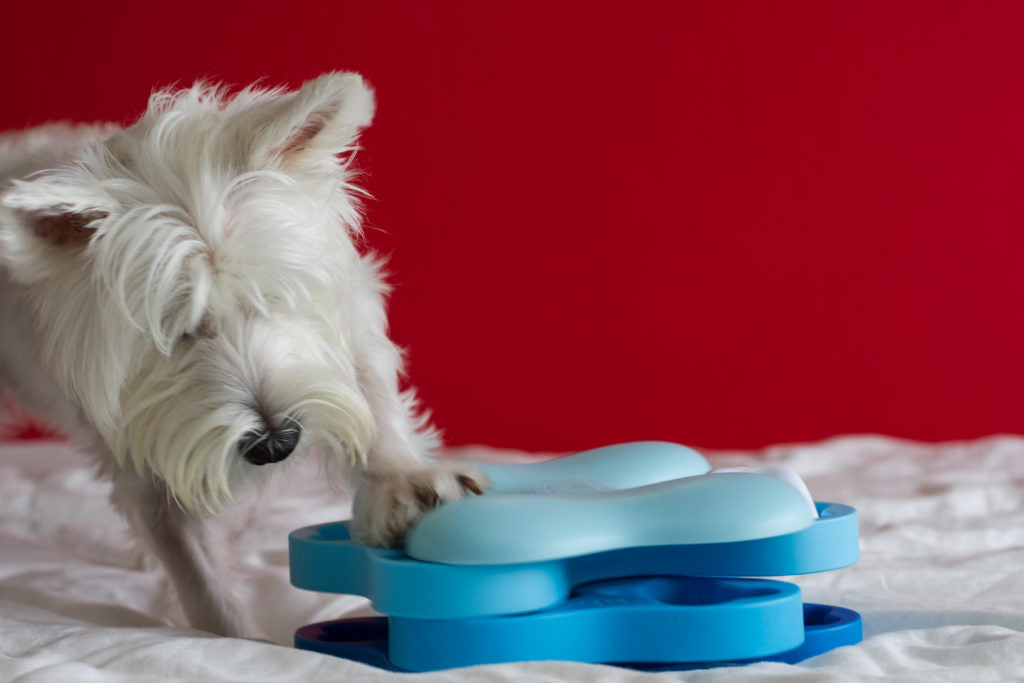 This is my favourite indoor activity! Every day, the humans will put 6-8 mini treats into one of my Nina Ottosson puzzle toys, and they will keep me busy for 5-10 minutes.
When choosing a treat dispenser toy, consider factors like difficulty level, durability, and whether it's easy to clean.
3. Hide and Seek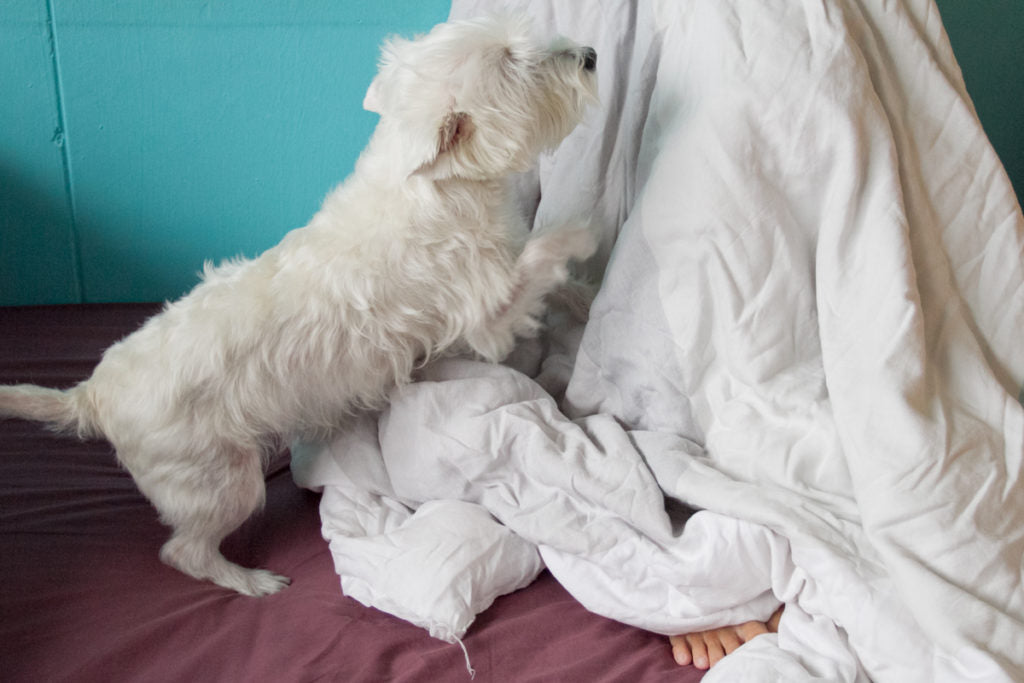 I absolutely love my playtime with mama, and it doesn't even involve food! Every night, mama will play tug-of-war, chase, and hide-and-seek with me – all at once!
I know it's playtime when she grabs one of my toys and starts dangling it in front of me. I will bite onto it to start our game with a little tug-of-war.
Of course, as a stubborn pup, I don't ever let go of MY toy! Mama will then chase me around the house, pretending to steal the toy away from me.
I have gotten to an age when I know that she doesn't really want my toy. It's just part of the game, which I'll play along.
And here's the fun part. As I get really engaged in running away from mama and flinging my toy prey (it's dead, but I want it dead, dead. That's how westies do it), she will take the opportunity to disappear into hiding!
I will realise it myself, or the other humans will occasionally join in the game by asking me "where's mama?", leading me to my determined search for her immediately. Sometimes, she's behind the curtains, and sometimes, she hides under her blanket. I must say, there were times she was so good at hiding, it took me quite a long while to find her!
4. Training Recall
In a human-dog relationship, mama thinks that recall is one of the most important training commands to master. When I'm out and distracted, my recall is basically zero; which can be really dangerous in certain situations.
So mama has been trying to work on that with me. She does it by using treats! First, she gets me to sit and shows me the delicious prize. Then, she will get me to stay as she walks away from me. When she's at a good distance, she will say, "come", and I will go running to her for my much deserved reward.
She does this four-five times per session. You can teach your dog other training commands and tricks too!
5. Cup Sniffing Game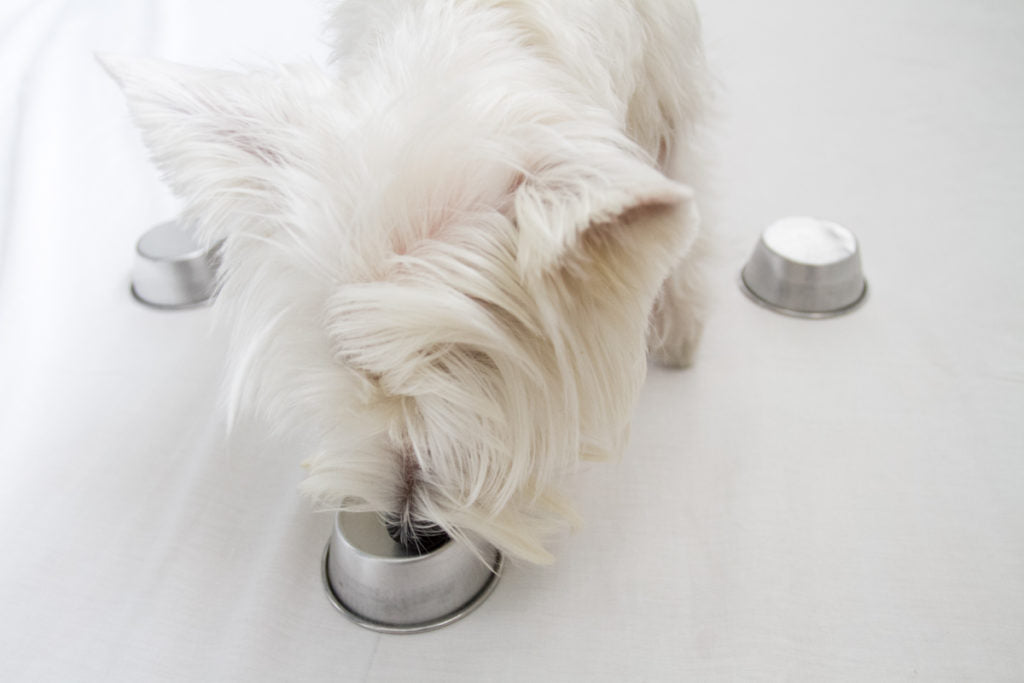 To spice things up a bit, mama introduced me to the cup sniffing game. She said the idea came from the human cup guessing game.
She will show me three empty and very boring cups, and I will only get interested when I see her putting a treat under one of them. Then, she will move the cups and switch their places really quickly. In the beginning, this got me confused, and I started sniffing and pawing all the cups, not knowing what mama wanted me to do.
It may take a little practice before your pup works out what this game is all about. Now, I've learnt to tap my paw on the cup with the hidden treat.
---
What other activities do you do with your furkid at home? Share with us your fun ideas!
---