Even though dogs aren't allowed on buses and trains in Singapore, we are generally a dog-friendly country – thanks to the many dog lovers we have here.
However, even with dog-centric services sprouting out all over our tiny island in recent years, it is understandable that one can run out of fun weekend ideas with the furry ones.
With this list of 30 fun things to do with dogs, we hope that you can find something new and interesting for your upcoming rest day.
1. Ride the Tanjong Beach waves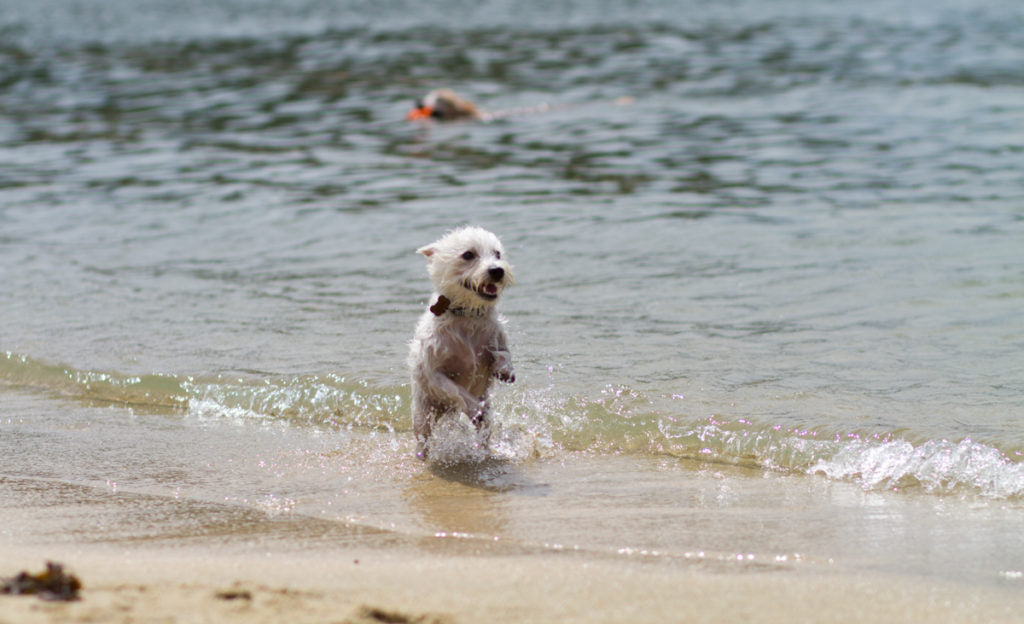 A long stretch of sandy beach to run on and dig in; what else can a pup ask for? During weekends, you will spot many dog owners with their beautiful furkids frolicking in the sun.
Tanjong Beach, Sentosa | Our review | Website | Membership
2. Book a hotel staycation
Take a break from the hustle and bustle of life with a stay at a pet-friendly hotel! Here's a list of the dog-friendly hotel staycations available in Singapore. Also, read our review on the Regent Singapore pet staycation.
3. Stroll down Marina Bay
Appreciate the beauty of Marina Bay's modern skyscrapers and waterfront. Your pooch is bound to get tired after walking down its long stretch of well-paved boardwalk.
Marina Bay Promenade | Website
4. Fly a kite at Marina Barrage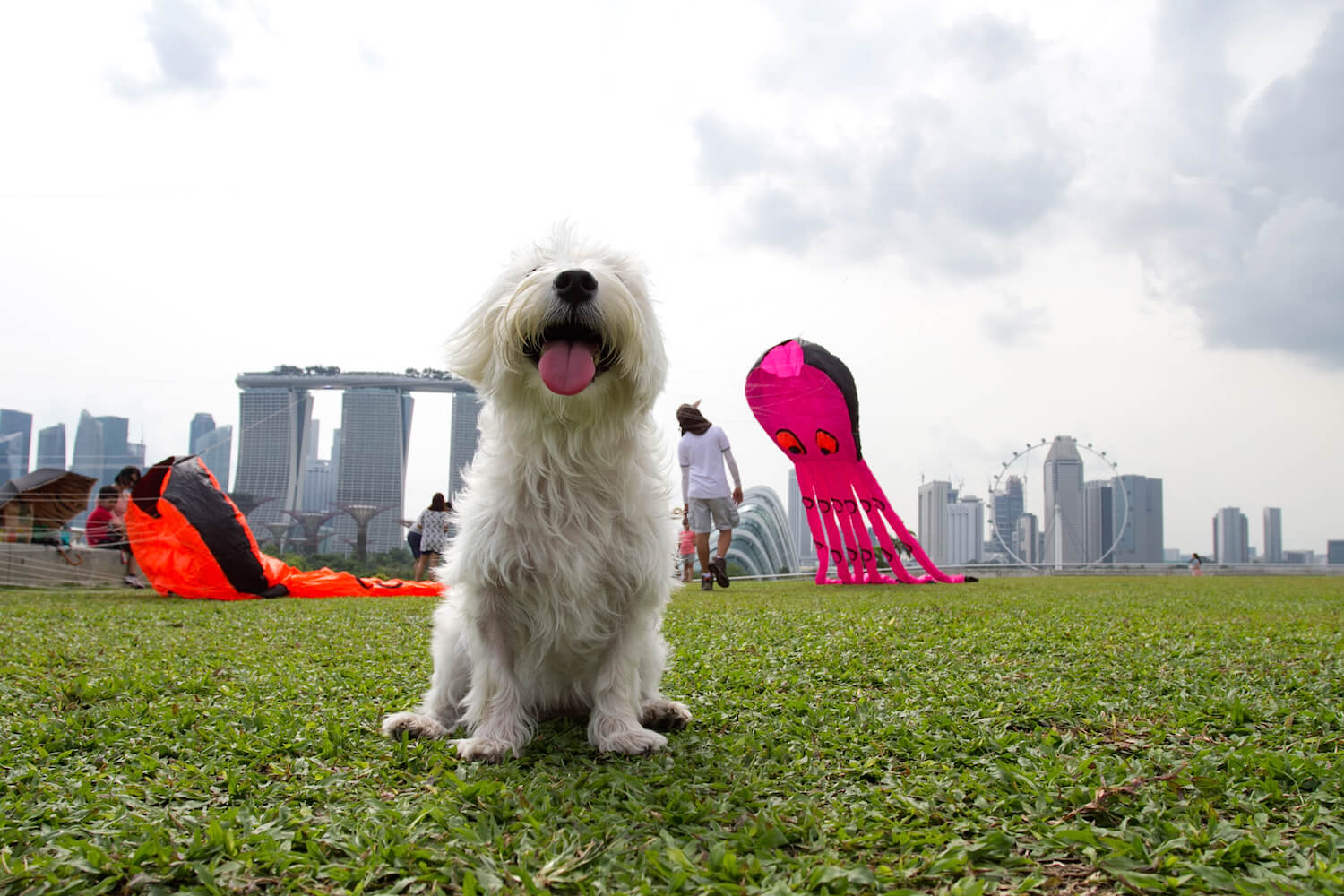 This is a great place for kite-flying and a delightful picnic. Not to mention, the view is awesome pawsome, making it a breathtaking backdrop for photo taking.
Marina Barrage | Photos | Website
5. Picnic at Singapore Botanic Gardens
Wake up early for a morning picnic at Botanic Gardens. The beautiful lawns make a wonderful venue for endless rounds of fetch and frisbee with fido.
Botanic Gardens | Website
6. Take a dip in a dog swimming pool
Singapore may be small, but we sure have no lack of dog swimming pools to choose from! Regardless of your budget and needs, you will be able to find a pool that's ideal for both you and your furkid.
ALSO READ: 6 Dog-friendly Swimming Pools in Singapore
7. Socialise at dog cafes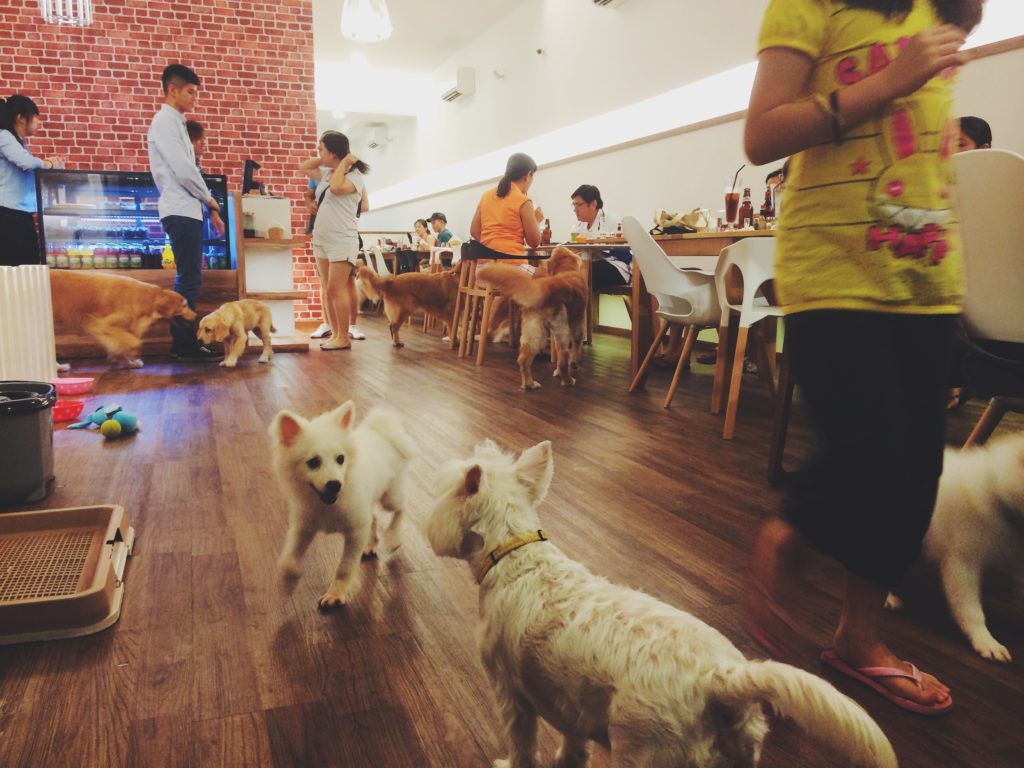 A great place for your furkid to roam freely and make friends, while you exchange parenting notes with fellow dog owners.
ALSO READ: The Complete List of Dog Cafes in Singapore
8. Sign up for doga class
Strengthen the bond between you and your furry companion by going for a Doga class together! You get the same benefits of Yoga, with the added perk of having your beloved dog join in the fun.
Doga Singapore | Facebook
9. Go on a dog hash adventure
The Singapore Dog Hash is the world's first scheduled hash club, specifically organised to allow the participation of dogs and adult dog lovers.
A hash is a pre-laid trail marked by flour, chalk, and/or toilet paper. At the end of it, beer, soft drinks and snacks await you! However, do note that this is an activity for serious members and is not another casual dog walking event.
Singapore Dog Hash | Website
10. Explore on wheels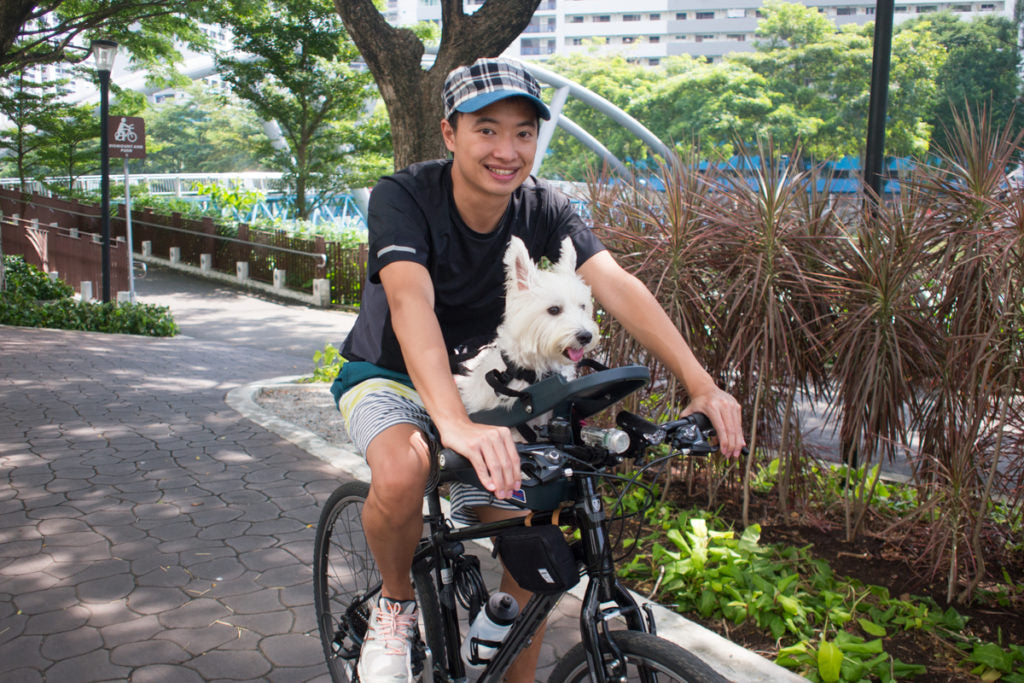 Cycling with your dog onboard is made easier with BuddyRider. You can make use of the wonderful park connectors that Singapore has to go to major parks, such as the Sengkang Riverside Park. Some parks also have tricycles that fit up to two dogs for rent.
Sengkang Riverside Park | Our review | Website | Directions
11. Master SUP
Stand Up Paddle (SUP) is gaining popularity all over the world, and Singapore is no exception! Hop on a SUP board with your dog and glide through the waters looking like champs.
SUP Singapore | Website
12. Cafe-hop with your furkid
There are many alfresco cafes in Singapore that allow your dog to sit with you while you dine. Some recommended cafes include Nassim Hill, W39 Bistro & Bakery, and The Coastal Settlement.
ALSO READ: Dog-friendly Cafes in Singapore
13. Explore The Southern Ridges
Go on a trail to discover what The Southern Ridges has to offer. It connects several parks, including Hort Park and Mount Faber Park. Alternatively, take a short walk with your pup across Singapore's highest pedestrian bridge, which is frequently visited for its distinctive wave-like structure.
The Southern Ridges | Website
14. Treat your dog to a massage
According to Paws Fur Life, massage influences all 11 body systems in dogs, including their musculoskeletal, circulatory and lymphatic system. It can also resolve and support mobility issues through manipulating the muscles, and positively influence the immune system by flushing out waste and toxins.
Paws Fur Life | Website | Facebook | Our review
15. Jump onboard a pet cruise
Sail away to a nearby island and enjoy a swim in the open sea. You can also choose to add cycling at Punggol Park to your itinerary, indulge in a sumptuous seafood feast, or spend a night at a dog-friendly chalet.
Pet Cruise | Website | Facebook
16. Take family photos
Turn happy moments with your whole family into picture memories! Capture your furkid's personality and quirks with the help of a professional. Consider Furry Photos, which specialises in outdoor pet photography.
Furry Photos | Website | Facebook
17. Visit dog runs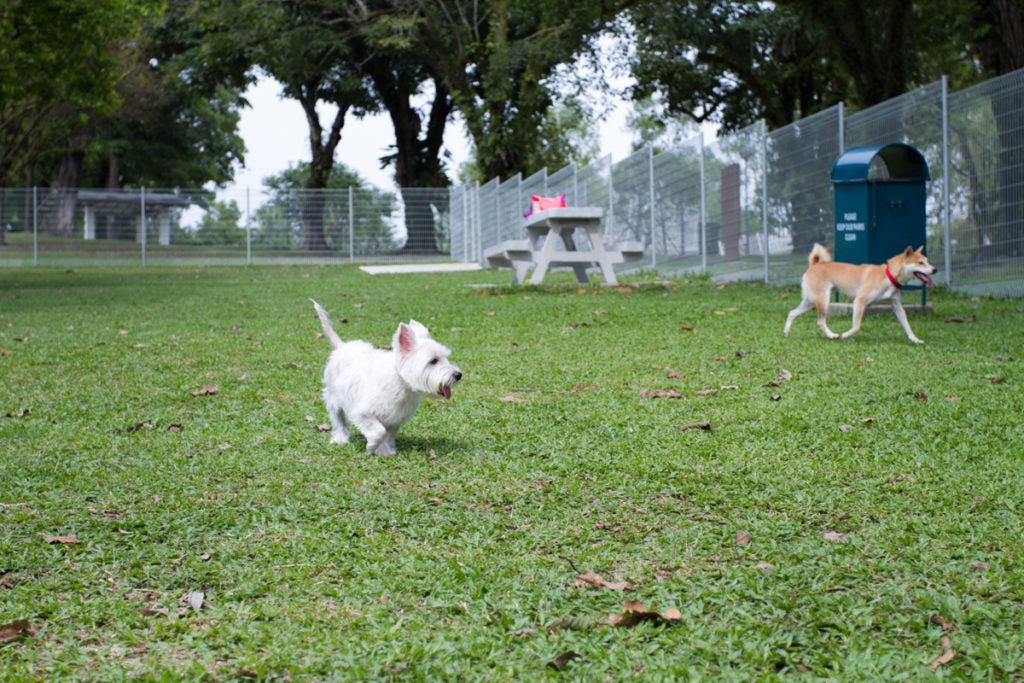 Dog runs provide ample space for your dog to socialise and run free outdoors. Amongst those that are popular with dog owners are Bishan Park, West Coast Park, Sembawang Park, and Katong Park.
ALSO READ: The ultimate list of dog runs in Singapore
18. Volunteer at Healing Paws
Save Our Street Dog's Healing Paws programme aims to provide comfort and warmth to persons in need, such as the elderly, via Animal-Assisted-Activities. After signing up, your dog will need to undergo an assessment to make sure she's suited for the programme.
Healing Paws | Website
19. Party at Sunday on the Hill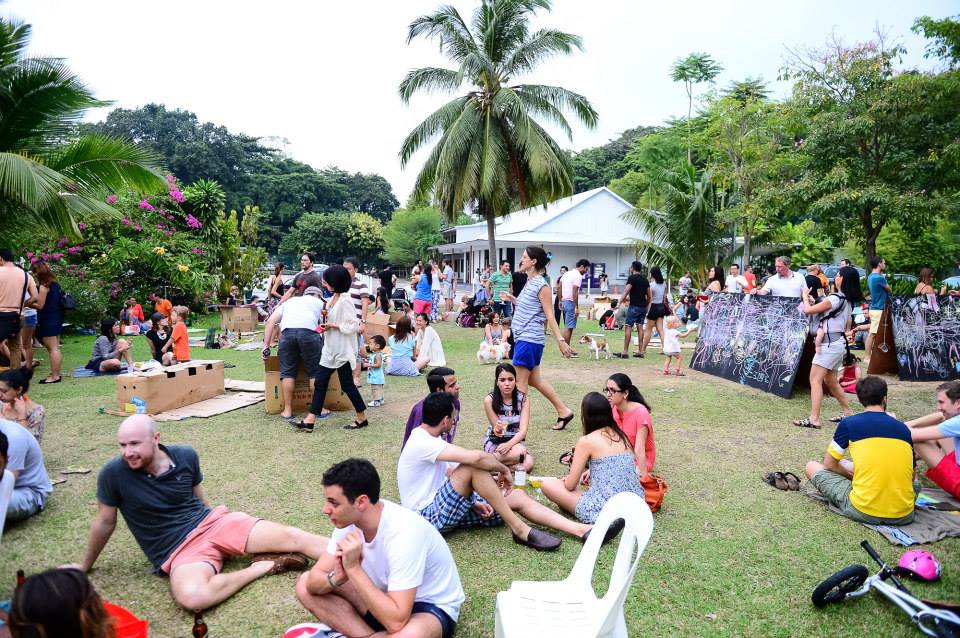 Sunday on the Hill is a family-friendly (furry members included) once-a-month event hosted by Sideshow. Lay your picnic mat, satisfy your tummies with some delicious BBQ food and drinks, and be entertained by a great line-up of music and activities that are suitable for everyone.
Sunday on the Hill | Facebook | RSVP
20. Go shopping with your dog
Bring your dog shopping for their essentials, accessories, and toys. There aren't many shops in Singapore that are dog-friendly but you still have places to go.
Also read: 16 Singapore Pet Stores to Get Something Unique for Your Dog
21. Arrange casual meet-ups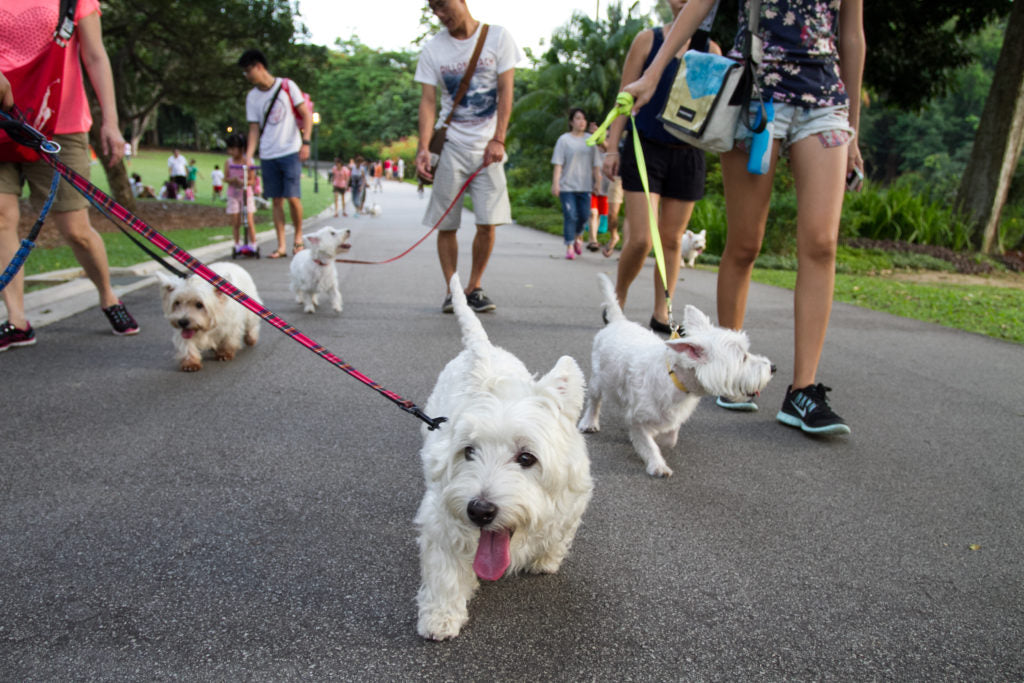 Join online dog owner communities and participate in their regular meet ups. We are members of SGWesties Club, Westies of Singapore, and Dogs of Instagram Singapore. You can also join Vanillapup's monthly walk here!
22. Shop at the annual Pet Expo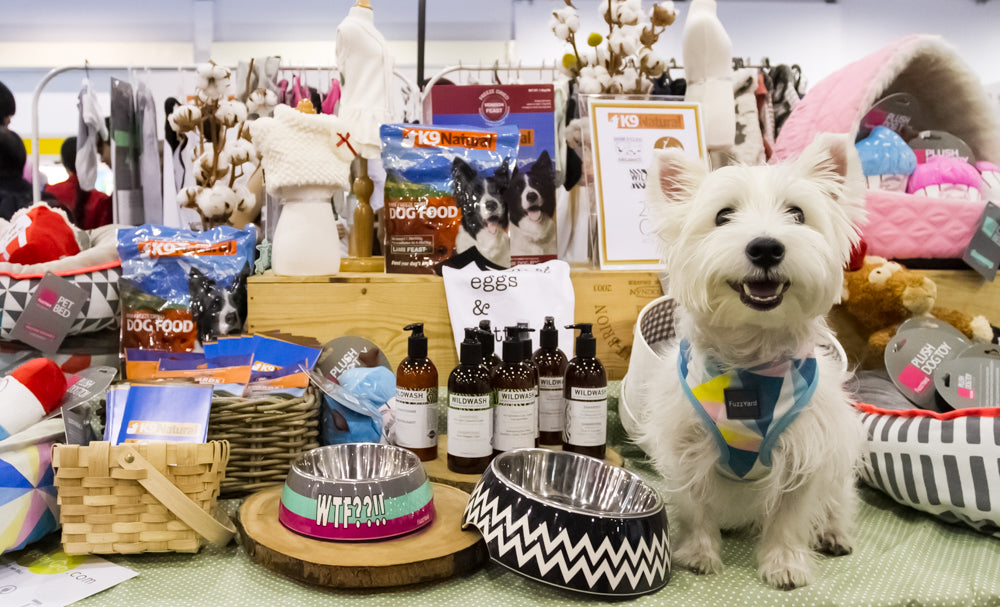 Pet Expo is Singapore's largest annual PET-ducational Fair, and pet owners can look forward to a series of educational seminars and workshops, booths by pet companies, adoption drives, and competitions.
Pet Expo Singapore | Our Reviews
23. Put on your chef's hat
Feel bad feeding your dog commercial food day in and day out? Why not whip up something special using easy yet delicious dog-friendly recipes online? Check out our recipe section or those by Feed My Paws and Pretty Fluffy. Fido can help with the dishes after.
24. Dance with fido
Puppy Colours offers a training activity called Tricks & Dance (Canine Freestyle), where you and your dog will learn fun tricks and dance moves. It's time to get your groove on and exercise with your dog in a fun and positive way.
Puppy Colours | Website
25. Get grooming
Learn how to groom your dog through hands-on classes in the comfort of home. Clipping her nails and brushing her teeth will no longer be a nightmare for both parties.
Dollhouse Pets Grooming Academy | Website | Our review
26. Try BodyTalk
BodyTalk is a form of holistic therapy that balances and heals the body and mind connection. We've tried it out with Lucia at the Animal Recovery Veterinary Referral Centre. Coupled with the incorporation of Animal Communication, we had an interesting and eye-opening experience.
Animal Recovery Veterinary Referral Centre | Our review | Website
27. Acquire canine Lifesaving skills
Are you prepared for health emergencies, such as choking and trauma, when it comes to your dog? You can learn how to deal with such situations by signing up for a Canine First Responder course, covering CPR and rescue breathing, scene assessment, serious bleeding management, and shock management, to name a few.
Dog First Aid | Website
Also read: 5 Pet Courses You Can Pay For Using Your SkillsFuture Singapore Credits
28. Scoop up doggy ice cream
Who doesn't like ice cream? Treat your beloved furkid to her own pint of creamy ice cream made with real lactose-free milk. Just add hot water, freeze, and it's nomming time!
Talya's Sorvete | Facebook
29. Train life skills
In our book, dogs don't have to be champions in competitive obedience or entertaining trickstars to be perfect. However, there are some life skills that are important to ensure you and your dog's safety and wellbeing. Things like walking off- and on-leash and recall should be your priority in dog training.
Also read: Who cares about dog obedience? All I want is a well-behaved dog!
30. Restore with hydrotherapy
While most indoor pools and hydrotherapy facilities only allow a trained therapist to accompany your dog in the water, Canine Wellness & Rehab Centre offers fun swims that enable you to go into the pool with your furkid instead.
Canine Wellness & Rehab Centre | Website
Hydro Canine | Website
And that's 30 fun things to do with dogs on this sunny island! Do you have anything to add to the list? Share with us at the comment box below.
---
Subscribe to join our pack and find us on Facebook and Instagram.