Even though dogs aren't allowed on buses and trains in Singapore, we are generally a dog-friendly country – thanks to the many dog lovers we have here. However, even with dog-centric services sprouting out all over our tiny island in recent years, it is understandable that one can run out of fun things to with dogs every weekend.
Our list of fun things to do with dogs in Singapore
With this list of 30 fun things to do with dogs, we hope that you can find something new and interesting for your upcoming rest day.
1. Ride the Tanjong Beach waves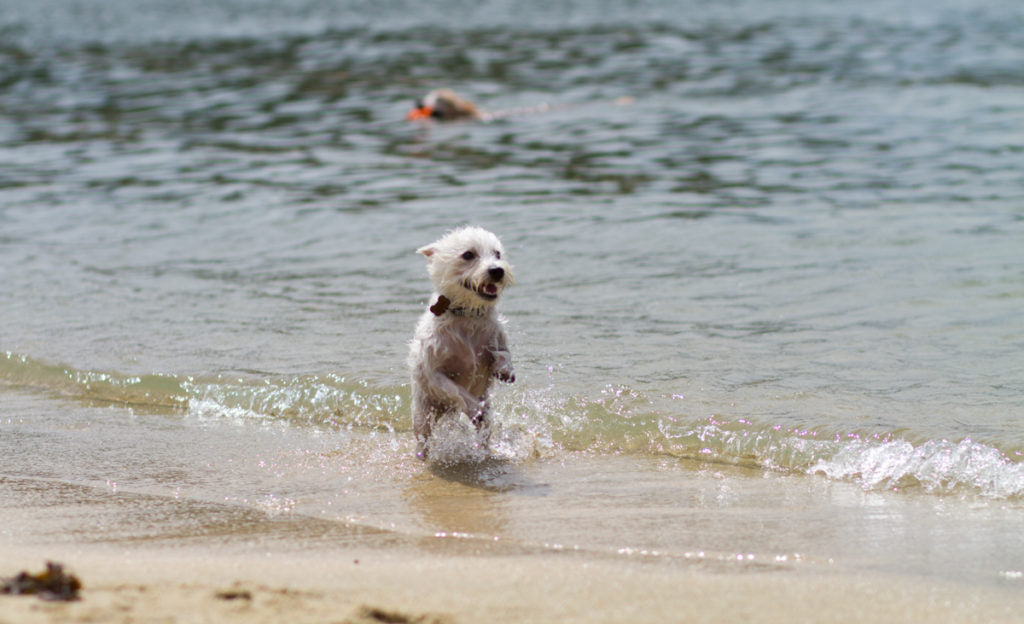 A long stretch of sandy beach to run on and dig in; what else can a pup ask for? During weekends, you will spot many dog owners with their beautiful furkids frolicking in the sun. Hungry? Spot a food truck or get a table at Tanjong Beach Club.
Due to Covid-19 restrictions, you have to make a booking to use the beach on weekends and public holidays.
Tanjong Beach, Sentosa | Our review | Website
2. Book a pet-friendly staycation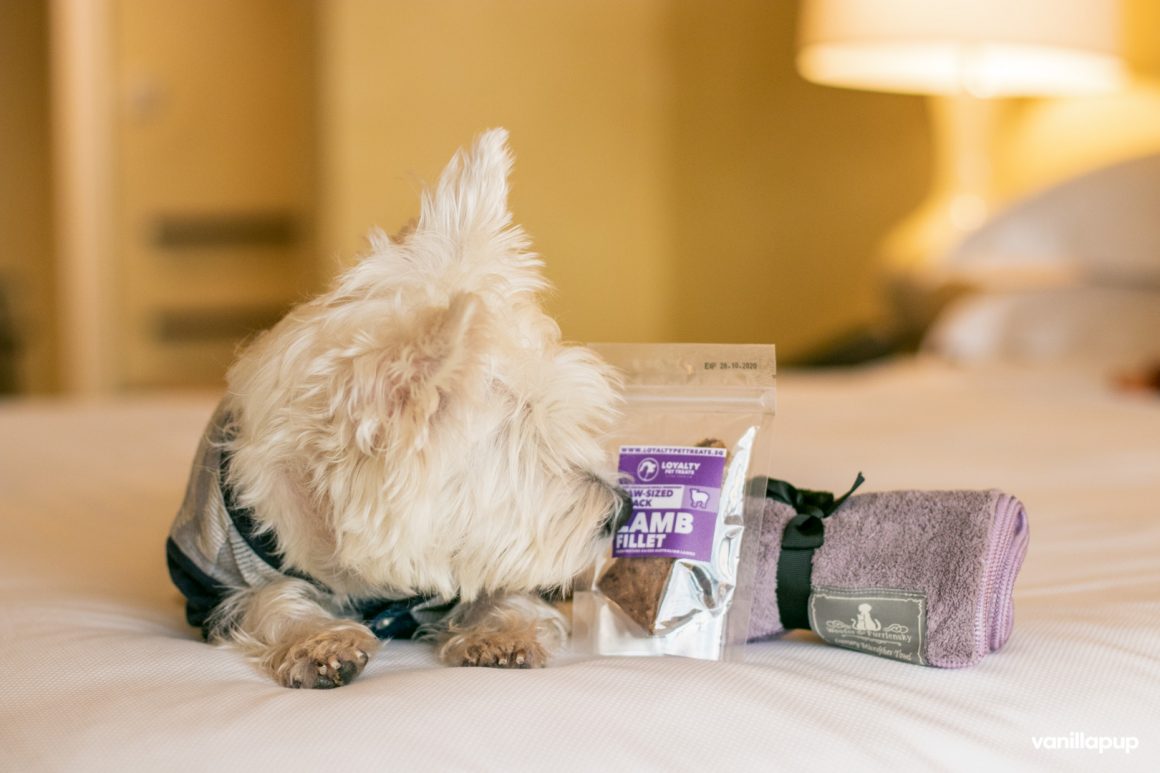 Take a break from the hustle and bustle of life with a stay at a pet-friendly hotel! Here's a list of the dog-friendly hotel staycations available in Singapore. Also, read our review on the Regent Singapore pet staycation.
3. Stroll down Marina Bay Waterfront Promenade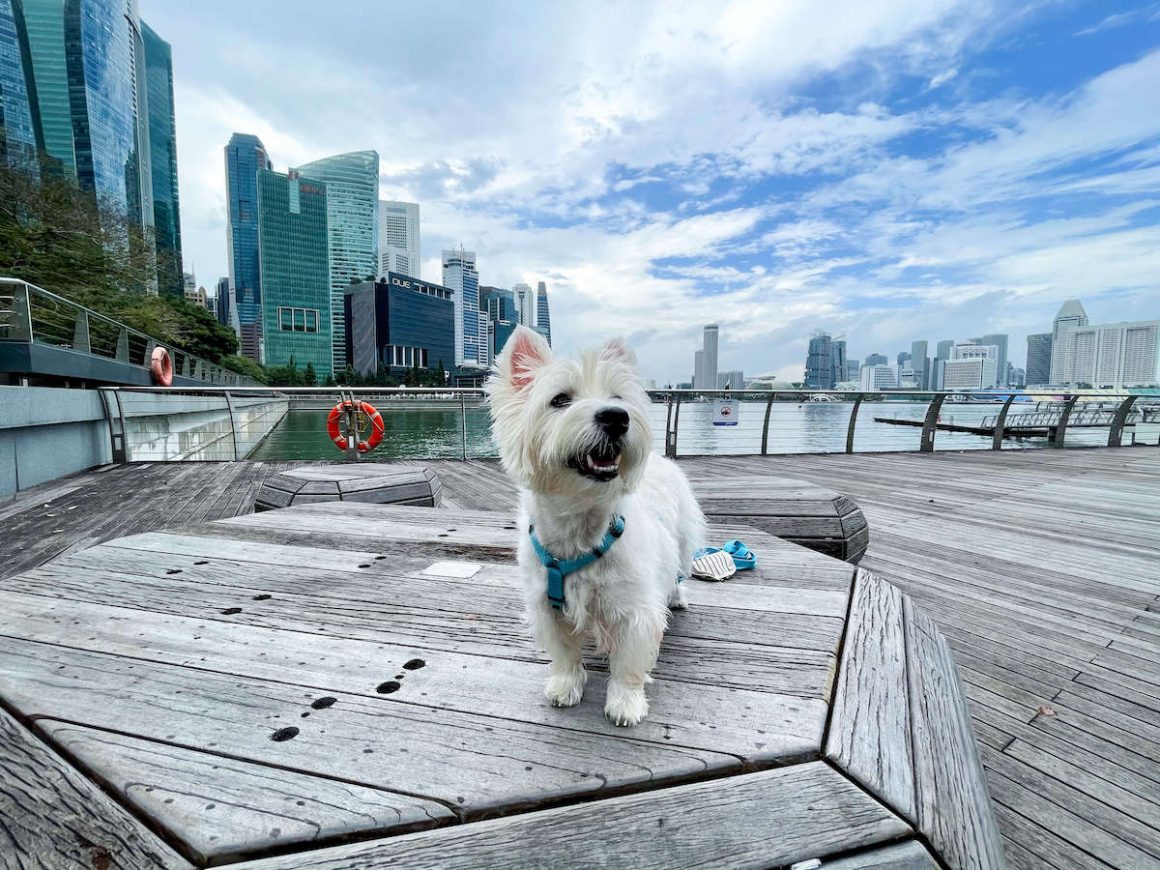 Appreciate the beauty of Marina Bay's modern skyscrapers and waterfront. Your pup is bound to get tired after walking down its long stretch of well-paved boardwalk. For a longer walk, explore further to Esplanade, Gardens by the Bay, or the Fullerton and Boat Quay area.
4. Fly a kite at Marina Barrage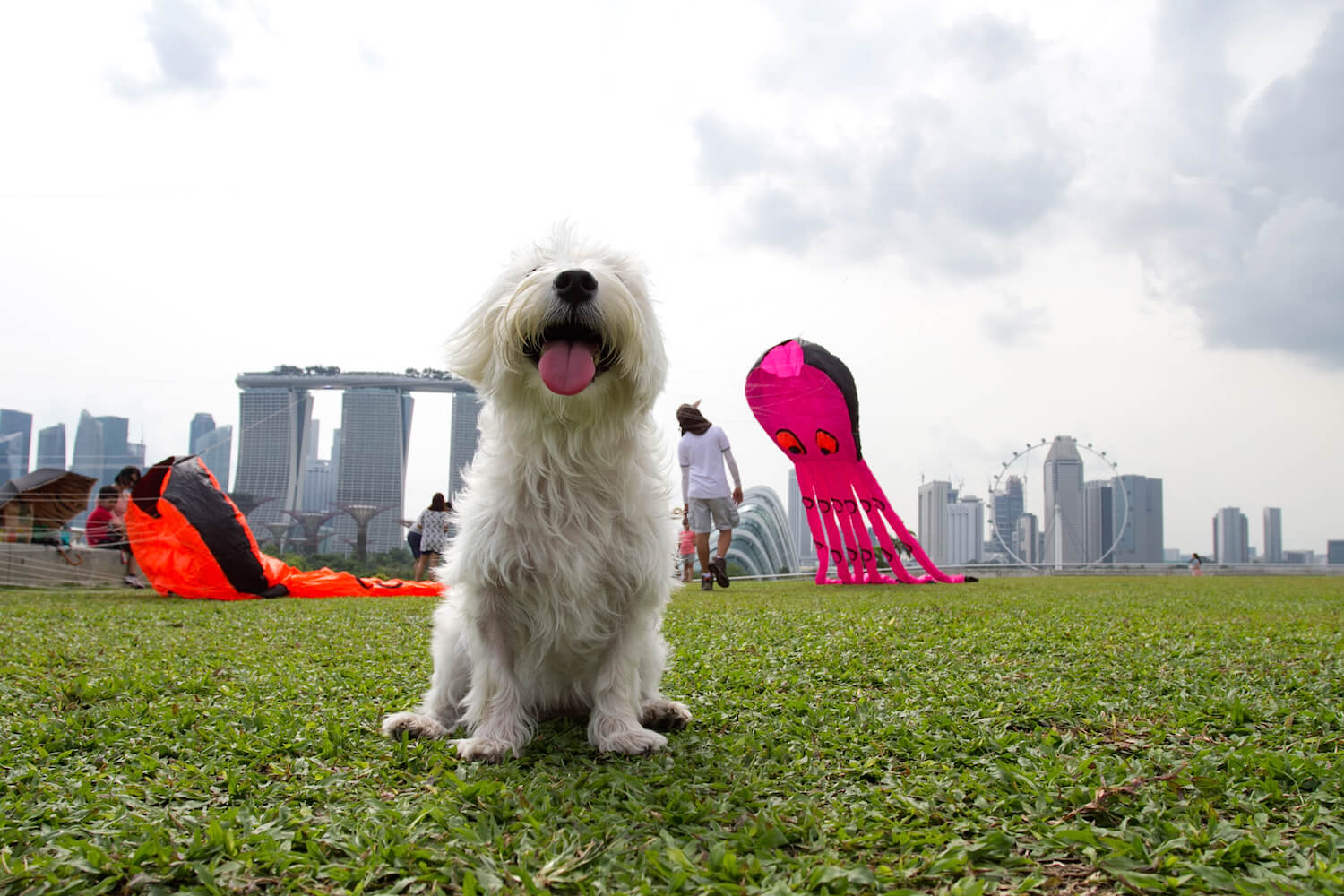 This is a great place for kite-flying and a delightful picnic. Not to mention, the view is awesome pawsome, making it a breathtaking backdrop for photo taking.
Marina Barrage | Photos | Website
5. Picnic at Singapore Botanic Gardens
Wake up early for a morning picnic at Botanic Gardens. The beautiful lawns make a wonderful venue for endless rounds of fetch and frisbee with your pup.
Botanic Gardens | Website
6. Take a dip in a dog swimming pool
Singapore may be small, but we sure have no lack of dog swimming pools to choose from! Regardless of your budget and needs, you will be able to find a pool that's ideal for both you and your furkid.
ALSO READ: 6 Dog-friendly Swimming Pools in Singapore
7. Enjoy a private fun swim
While most indoor pools and hydrotherapy facilities only allow a trained therapist to accompany your dog in the water, Canine Wellness & Rehab Centre offers fun swims that enable you to go into the pool with your pup instead.
Canine Wellness & Rehab Centre | Website
8. Socialise at dog cafe
A great place for your dog to make friends while you exchange parenting notes with fellow dog owners.
ALSO READ: The Complete List of Dog Cafes in Singapore
9. Explore on wheels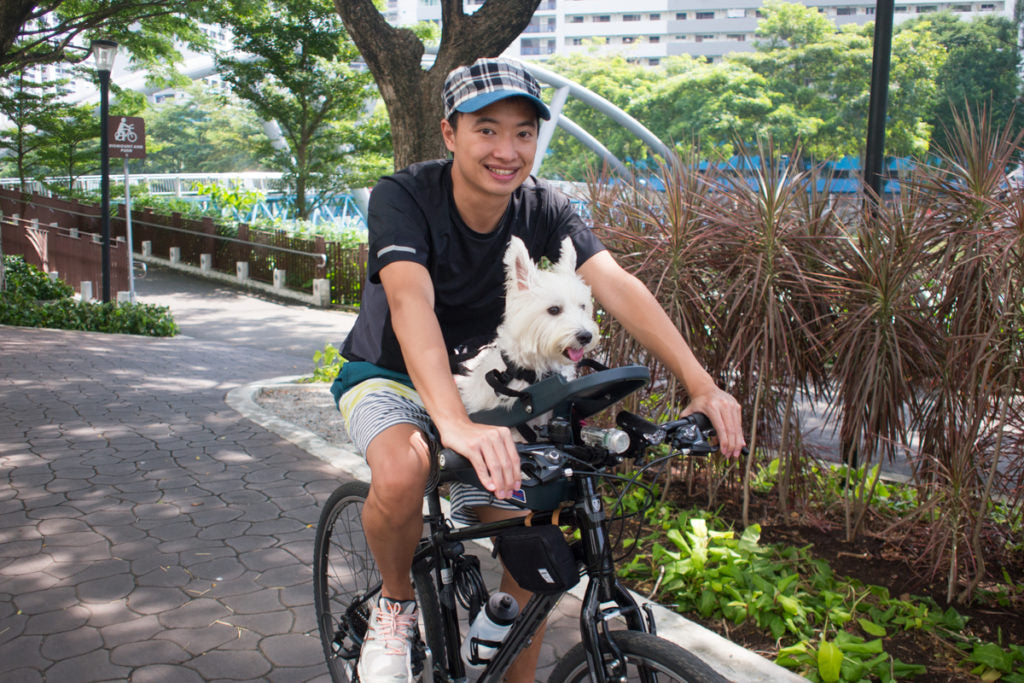 Cycling with your dog onboard is made easier with BuddyRider. You can make use of the wonderful park connectors that Singapore has to go to major parks, such as the Sengkang Riverside Park, Pasir Ris Park and Coney Island. Some parks also have tricycles that fit up to two dogs for rent.
Sengkang Riverside Park | Our review | Website | Directions
10. Master SUP
Stand Up Paddle (SUP) is gaining popularity all over the world, and Singapore is no exception! Hop on a SUP board with your dog and glide through the waters looking like champs.
SUP Singapore | Website
11. Experience nature on a kayak
Does your dog love the sea? Dogs are welcome to tag along for free on any of KayakAsia's Southern Islands trips. When you are ready for some sun, sea, sand, and paddling, check their Facebook page for upcoming trips and WhatsApp them for more details.
KayakAsia | Facebook
12. Dine alfresco with your furkid
There are many alfresco cafes in Singapore that allow your dog to sit with you while you dine. Some recommended cafes include Five & 2, Wildseed Cafe, Open Farm Community, and Greenwood Fish Market at Quayside Isle.
ALSO READ: Dog-friendly Cafes and restaurants in Singapore
13. Explore The Southern Ridges
Go on a trail to discover what The Southern Ridges has to offer. It connects several parks, including Hort Park and Mount Faber Park. Alternatively, take a short walk with your pup across Henderson Wave, Singapore's highest pedestrian bridge, which is frequently visited for its distinctive wave-like structure.
The Southern Ridges | Website
14. Treat your dog to a massage
According to Paws Fur Life, massage influences all 11 body systems in dogs, including their musculoskeletal, circulatory and lymphatic system. It can also resolve and support mobility issues through manipulating the muscles, and positively influence the immune system by flushing out waste and toxins.
Paws Fur Life | Website | Our review
15. Hop onboard a private boat
Pick your private boating itinerary – Sail away to a nearby island and enjoy a swim in the open sea, watch the sun go down with your pup by your side, indulge in a sumptuous seafood feast, or go for a walk on Pulau Ubin.
Pet Cruise | Website
16. Set sail on the Royal Albatross
The Royal Albatross is the world's first dog cruise onboard a luxury tall ship. Enjoy 2.5 hours of sunset sail where both you and your pup would be served a three-course dinner.
Royal Albatross | Website
17. Take family photos
Turn happy moments with your whole family into picture memories! Capture your furkid's personality and quirks with the help of a professional. Consider Furry Photos, which specialises in outdoor pet photography.
Furry Photos | Website
18. Visit dog runs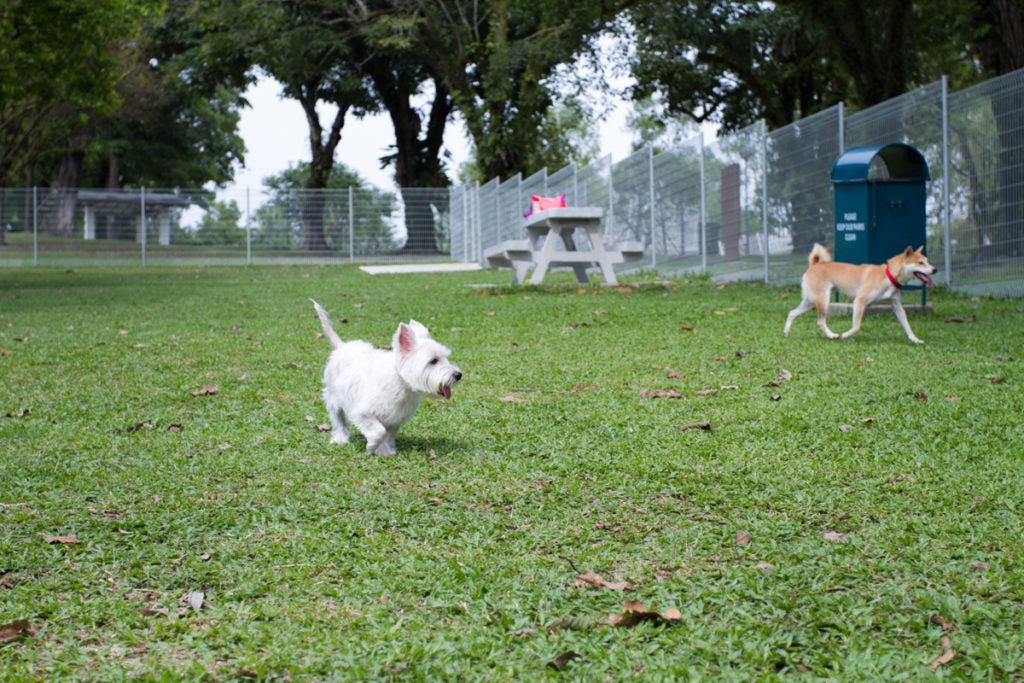 Dog runs provide ample space for your dog to socialise and run free outdoors. Amongst those that are popular with dog owners are Bishan Park, West Coast Park, Sembawang Park, and Katong Park.
ALSO READ: The ultimate list of dog runs in Singapore
19. Volunteer at Healing Paws
Save Our Street Dog's Healing Paws programme aims to provide comfort and warmth to persons in need, such as the elderly, via Animal-Assisted-Activities. After signing up, your dog will need to undergo an assessment to make sure she's suited for the programme.
Healing Paws | Website
20. Bond with your dog at agility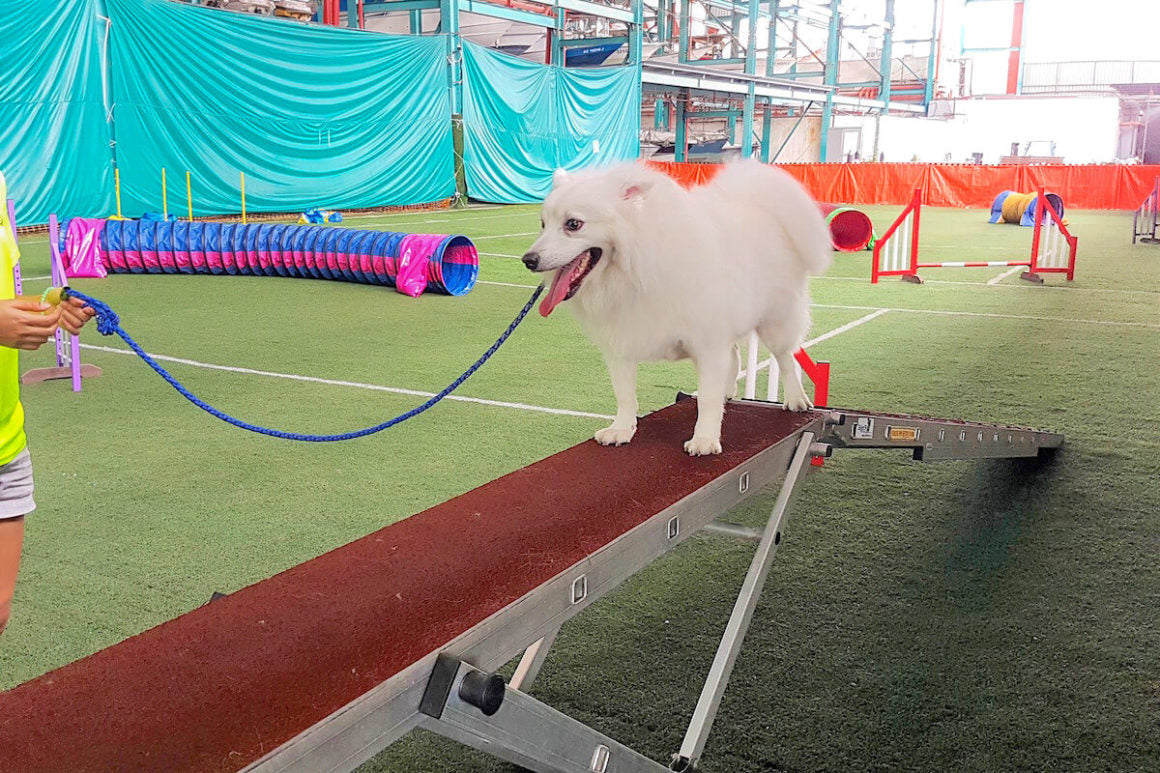 Agility is a real workout for both dog and human! Try a few basic fun sessions and who knows, you and your dog may be so good at it, you can pursue it long-term! Here's what a fun class entails. Registration usually starts on certain dates. Contact Singapore Dog Agility or Apawz to find out more.
21. Go shopping with your dog
Bring your dog shopping for their essentials, accessories, and toys. There aren't many shops in Singapore that are dog-friendly but you still have places to go.
22. Arrange casual meet-ups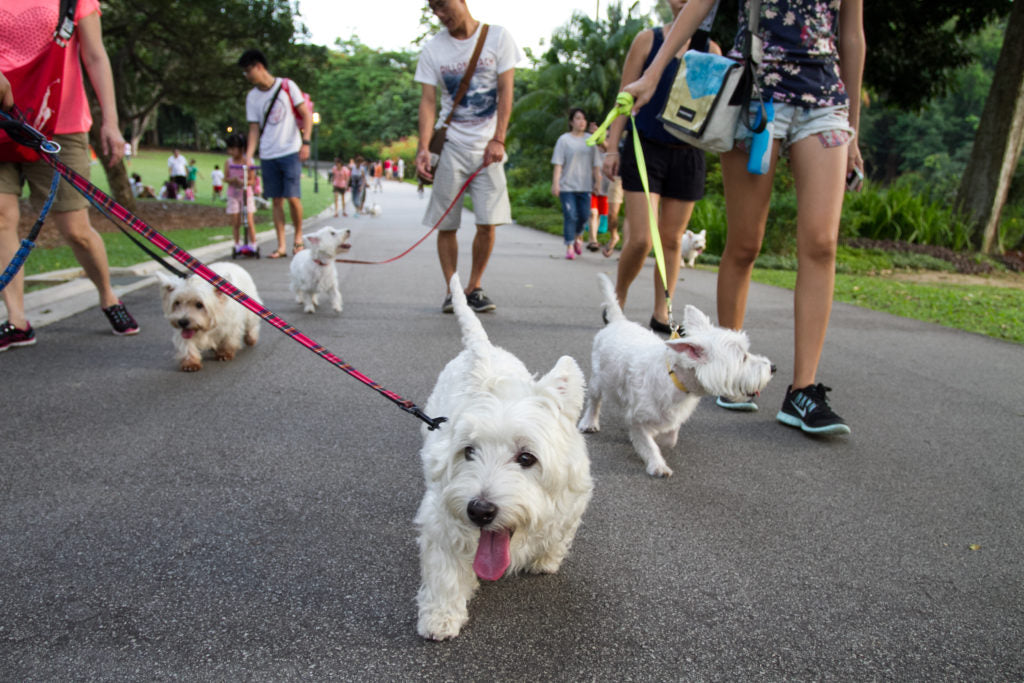 [Due to Covid-related restrictions, large meet-ups are no longer advisable. Hopefully, that will change soon!]

Join online dog owner communities and participate in their regular meet ups. We are members of SGWesties Club, Westies of Singapore, and Dogs of Instagram Singapore. From time to time, we may also hold a Vanillapup Walk in Punggol!
23. Discover Singapore in a sidecar
Soak up Singapore's sights, sounds, and flavours in a hand restored Vespa sidecar! Pups that love sticking their heads out of car windows may find this option even more appealing. Choose from various tours.
Singapore Sidecars | Website
24. Go hiking
While many nature trails in Singapore are not open to pets, there are still several places you can go hiking with your pup.
For fit and active dogs, we recommend The Green Corridor, where you will find the old Singapore-Malayan Peninsula railway line, bridges, and well-paved trails, as well as challenging, muddy ones.
For an easier hike, head to Coney Island where you will find a nice boardwalk, a beach, and forested trails.
Be sure to regularly spray a non-toxic insect repellent and bring plenty of fluids.
25. Get grooming
Learn how to groom your dog through hands-on classes. You no longer have to be afraid of clipping their nails!
Dollhouse Pets Grooming Academy | Website | Our review
26. Acquire canine lifesaving skills
Are you prepared for health emergencies, such as choking and trauma, when it comes to your dog? You can learn how to deal with such situations by signing up for a Canine First Responder course, covering CPR and rescue breathing, scene assessment, serious bleeding management, and shock management, to name a few.
Dog First Aid | Website
Also read: 5 Pet Courses You Can Pay For Using Your SkillsFuture Singapore Credits
27. Train life skills
In our book, dogs don't have to be champions in competitive obedience or entertaining trickstars to be perfect. However, there are some life skills that are important to ensure you and your dog's safety and wellbeing. Things like walking off- and on-leash and recall should be your priority in dog training.
Also read: Who cares about dog obedience? All I want is a well-behaved dog!
28. Exercise in an indoor canine gym
A couple of years ago, dogs exercising with actual pet fitness equipment might have been unheard of in Singapore. "Isn't walking sufficient?", might be one's reaction. But, therapeutic exercises to improve strength, flexibility, and balance, amongst other things, is recently gaining popularity. We have the rise of pet rehab centres offering physiotherapy to thank.
Whether you are looking at improving your dog's existing medical condition with physiotherapy or bettering your dog's overall fitness, regular therapeutic exercise would help. We recommend getting guidance and supervision from a professional at the start. Check out Fido's Pawpose – we like that they charge reasonable rates.
29. Go plant shopping
There are several plant nurseries and boutiques that allow you to bring your pup along for some plant shopping. You can check out Sing See Soon's Experiential Garden Centre, Tumbleweed, and Potta Plantta.
30. Be surrounded by dancing lights
A night walk is nice. A night walk that ends with a light and sound show is nicer. Head down to Gardens by the Bay for a leisurely stroll and stop at the Supertrees for their nightly Garden Rhapsody.
And that's 30 fun things to do with dogs on this sunny island! Do you have anything to add to the list? Share with us at the comment box below.
---