Chinese New Year is creeping up on us! This coming year is extra special because it's the Year of the Dog and we already seeing many lunar special products featuring dogs.
One of the things we are bound to give and receive during Chinese New Year is ang baos (red packets). So, we can definitely expect to bring home a collection of cute or elegant dog ang baos this year!
We've sussed out some of the nicest dog ang baos in Singapore and here they are!
This list will be updated with more dog ang baos as we get closer to Chinese New Year.
Free with or without purchase
1. honestbee
It's a dog, it's a bee, it's a doggy bee! Get this adorable ang bao with every honestbee food delivery.
2. Guide Dogs Singapore
You don't have to make a donation to get your hands on this red packet. Just email Guide Dogs Singapore to request for them by 10 Feb 2018. While stocks last. If you would like to make a donation anyway, you can do it here.
3. Starbucks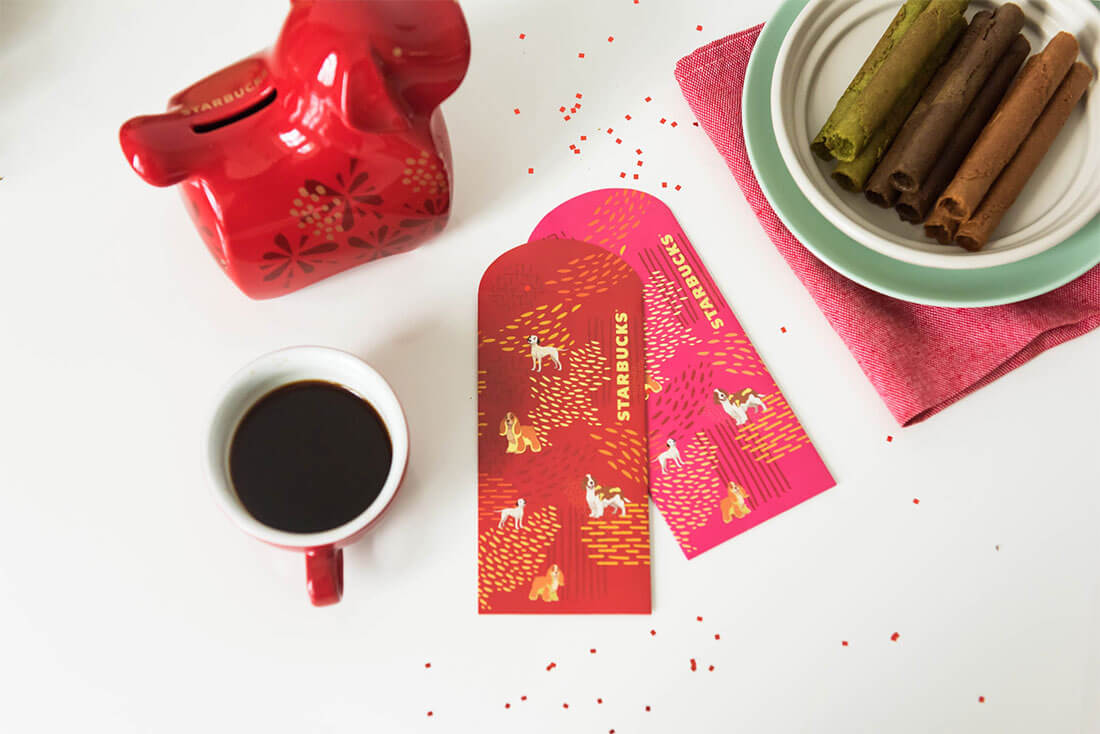 You can get your hands on these adorable yet elegant ang baos with the purchase of any item from Starbucks' festive collection.
They also have a tempting range of doggy merchandise! Any effort to resist would be futile.
4. Mandarin Gallery
Mandarin Gallery is giving away this set of festive limited edition red packets and carrier bag when shoppers spend S$488 and above (terms and conditions apply).
5. Schroders
Doesn't this ang bao make you feel bright and cheery? Well, you will have to be a Schroders client or employee to get it!
6. Standard Chartered Singapore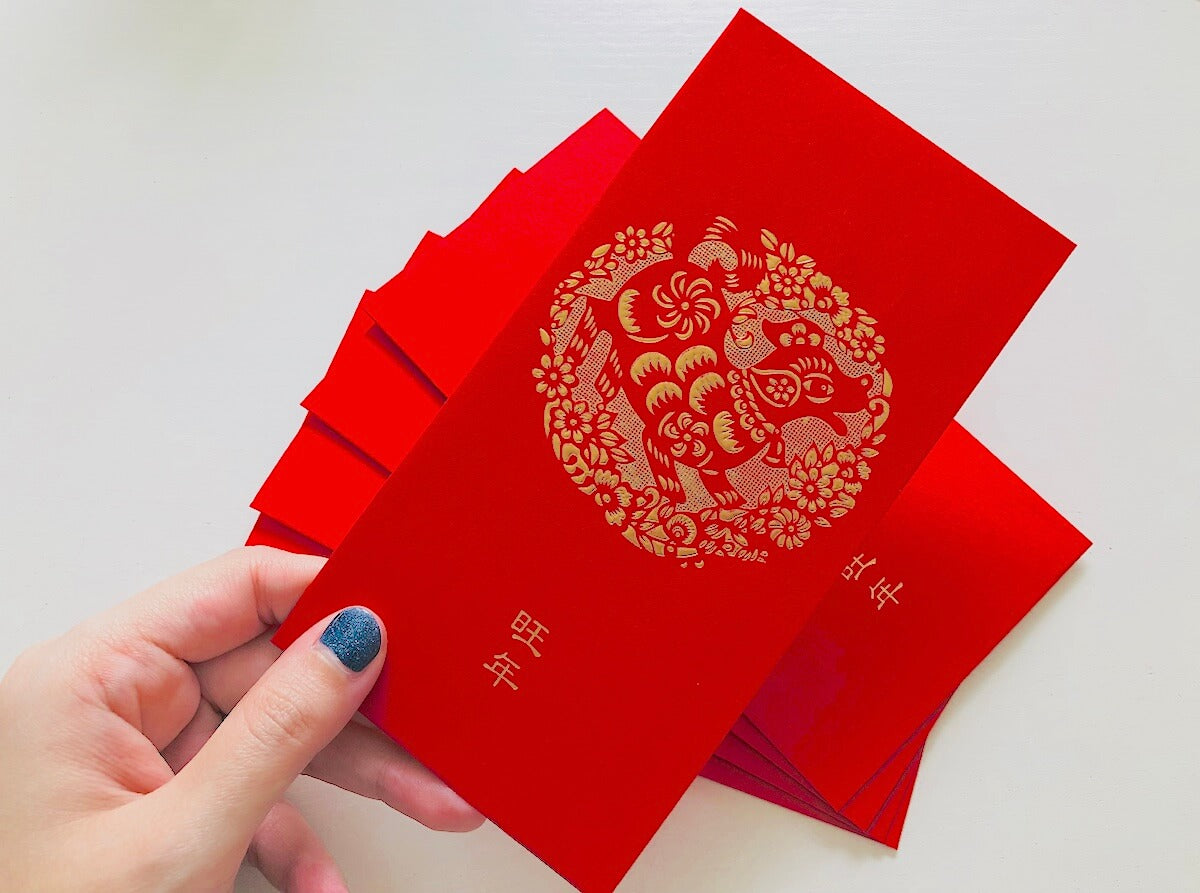 This red packet has a nice feel and look elegantly traditional. Get them from Standard Chartered Singapore.
7. POSB
How cute are these ang baos? They feature POSB's mascot, Smiley, wearing a dog onesie with ears that stick out when you seal the envelope. They are great for giving to children and you can get them easily as customers of the bank.
8. PS.Cafe
This striking ang bao featuring Dachshund silhouettes is going to be welcomed by both adults and children. Get it when you dine at any of PS.Cafe's restaurants.
9. Pawrus
For the Goldie lovers, get a packet or two of this ang bao for free when you shop for products or services at Pawrus Singapore.
For a good cause
10. SOSD
Help fund SOSD's work by buying these ang baos featuring SOSD dogs. A packet of eight ang baos (2 per design) costs S$8 each. Order here.
11. Hope For Animals
If you would like to be spoilt for choice while contributing to animals in need, look no further. One packet costs $3 (one design per packet) and two packets cost $5, excluding delivery. 70% of the proceeds go to five dog welfare groups. To order, message Hope For Animals on Facebook.
12. Loyal.D x The Barkery
This beautifully illustrated ang bao is going for S$10 per pack of six. All proceeds will be donated to Causes for Animals, Oasis 2nd Chance Animal Shelter, and Animal Lovers League. Get it from Loyal.D.
For sale
13. Kuhl Notes
This is one of our favourite ang baos and each packet of 10 is only going for S$5 with free delivery. Get yours here.
14. Bambi & Coco
My entire neighbourhood is basically represented by these ang baos! Each packet of eight costs S$10 (excludes delivery charges) and features the Husky, Poodle, Pug, Dachshund, Sheltie, Corgi, Spitz, and Schnauzer. You will also find a S$10 discount code for pet taxi services in each packet. Get yours by contacting Bambi & Coco at 9766 6765.
15. Ginger and Bear
These limited edition money packets by Woof Models are mini pieces of art. Made with quality paper and luxury treatments like embossing, hot-stamping, and laser cutting, they are going for S$18 for a packet of 12, with 6 designs.
Three of the designs come with cut-out sleeves to slide over the envelope, creating an overlapping effect.
They are available for preorder at Ginger and Bear.
16. Muffinsaurs
We've been a fan of Muffinsaurs' work ever since they painted their first Corgi wall. I don't know about you but I would be delighted to receive these red packets. They cost S$8 per packet of 10. Get yours here.
---
Subscribe to join our pack and find us on Facebook and Instagram.