*As this event is over-subscribed, registration is now closed.
Date: 10 December 2016 (Saturday)
Time: 6pm – 9pm
Venue: Ah B Cafe, Sunny Heights, 110 Turf Club Road, Bukit Timah, Singapore 288000
Registration fee: $30/pax, inclusive of a goodie worth over $50, and $5/dog. Any excess funds collected will be donated to a dog shelter.
A White Christmas Party for Dog Lovers!
Come party with us as we celebrate Christmas with our dogs! You can expect good food for both humans and dogs, amazing gifts and prizes (worth a total of over $2,000), and great company. Also, just because it's Christmas, we have an optional gift exchange for dogs!
Sponsors list
– Ah B Cafe
– Astonishme
– B2K
– BossiPaws
– DoTerra
– Doxieoholic
– Ginger and Bear
– Howlistic Life
– Ohpopdog
– PetMate
– Pets Actually
– Pet Widget
– Platinum Pets
– Regent Singapore
– Snooze For Pooch
– The Barkery
– Tiny Krew
– Wooga Dog
Christmas Fun and Feast at Ah B Cafe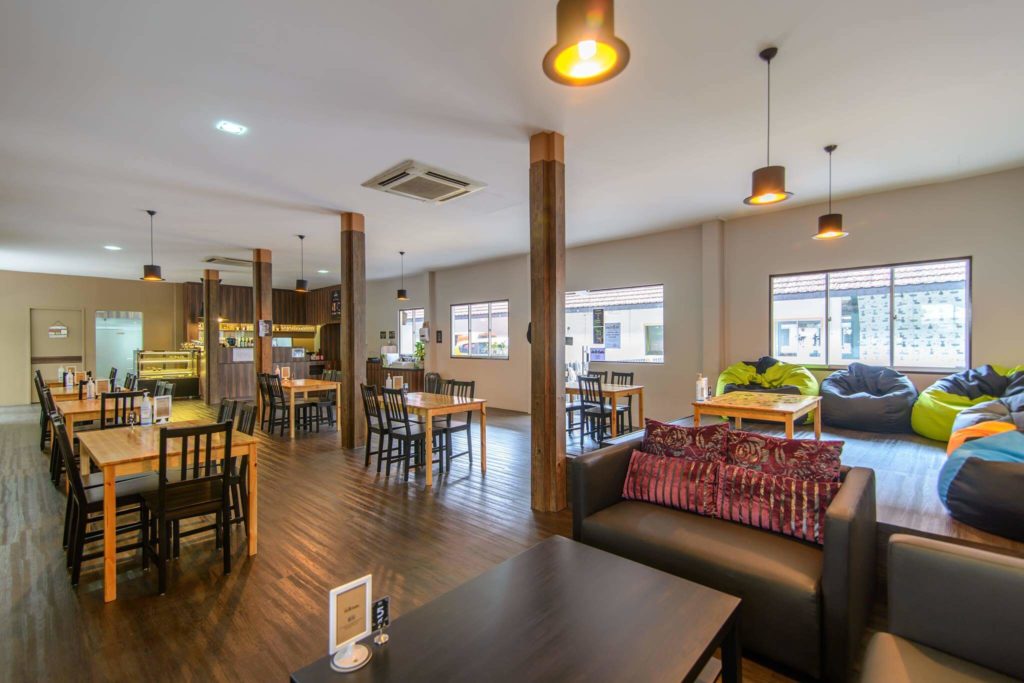 Ah B Cafe will be treating you to a feast at our party. Expect only premium ingredients in your delicious Christmas meal with us. Psst, I heard the menu for dogs is even better!
Please come hungry, as you will be indulging in honey pork, fresh sashimi, mango chicken, log cake (and more), while your pup will be gobbling down turkey, fresh fruit yoghurt, meatloaf (and more treats!).
Ah B Cafe is our partial venue sponsor, so you are paying less for much more. You will also find their discount vouchers in our goodie bags!
Christmas lucky draw and contest prizes up for grabs!
We've managed to bring in so many awesome pawsome prizes that we are sure most of our guests will walk home with not just full stomachs, happy hearts and goodie bags but prizes too!
Here's what to expect:
1. One-night Weekend Pet Staycation in a Deluxe Room at Regent Singapore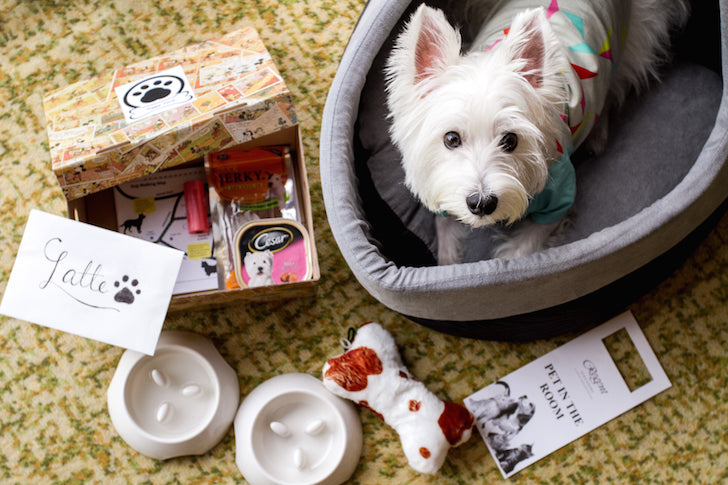 Pamper your pup with a pet staycation at Regent Singapore. This is a great way to spend quality time with your dog while having your own little getaway. Read our Regent Singapore staycation review.
The prize is for two persons and one cat/dog, weighing less than 15kg. Two pets are allowed in the guest room if both pets are each below 7kg. In-room dining Hearty Breakfast is included for two persons.
2. Ewegurt Freeze-dried Sheep's Milk Yoghurt & Ewe-Grip Sheep Shampoo Soap Bar set
Imagine your dog fresh from bath slurping up sheep's milk on Christmas day. It's the simple things in life that make our heart content.
Platinum Pets is giving away 12 packets of Ewegurt Freeze-dried Sheep's Milk Yoghurt and 5 sets of all-natural Ewe-grip Shampoo Soap Bar in 3 scents – Lemongrass, Peppermint, and Lavender.
Ewegurt samples and discount vouchers are also in our goodie bags!
3. Ohpopdog pawfume set and fashion hampers
This Christmas, you can't go wrong dressing your dog up in ohpopdog's stylish clothes and accessories.
Because dogs big and small deserve to look and feel their best for the festivities, ohpopdog is giving away a set of collar and leash and a pawfume set for the best dressed large dog and a set of collars, bowties, and leash for the best dressed small dog at the event.
4. WOOGA!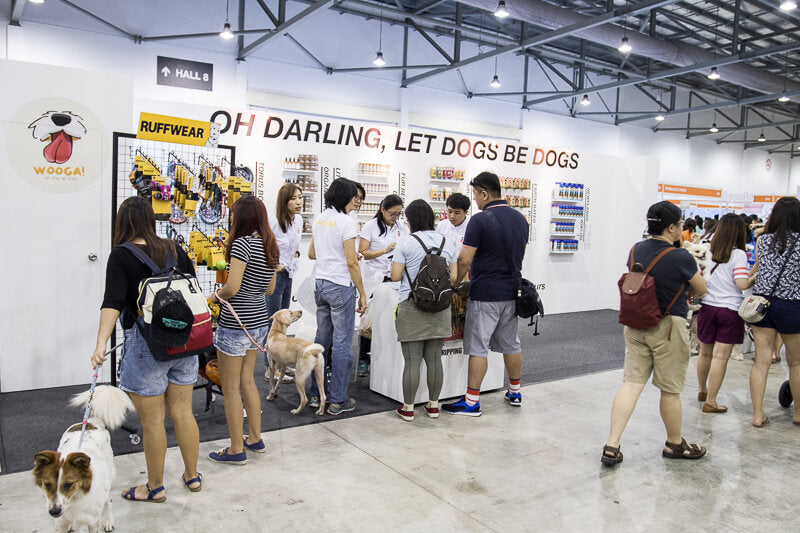 WOOGA! believes in raising dogs through the most natural way possible and their products reflect that. If you are lucky, you may get your paws on a prize set that consists of their very own organic tick repellent spray and Fat Boy Tonic Wax My Paw and a 2L Torus Bowl.
5. Leash of your choice from Ginger and Bear
Ginger and Bear is a specialty shop that offers stylish, high-quality products for our four-legged friends and their humans. To make sure you love what you win, the lucky winner of this prize will get to choose the leash of their choice!
Ginger and Bear vouchers are also in our goodie bags!
6. Products from Howlistic Life
It's no secret that Howlistic Life brings in some of my favourite products. Our party guests will all have a chance of winning a toy, a bowl and a packet of treat hamper from them.
Howlistic Life product samples are also in our goodie bags!
7. Absolute Bites treats hamper from B2K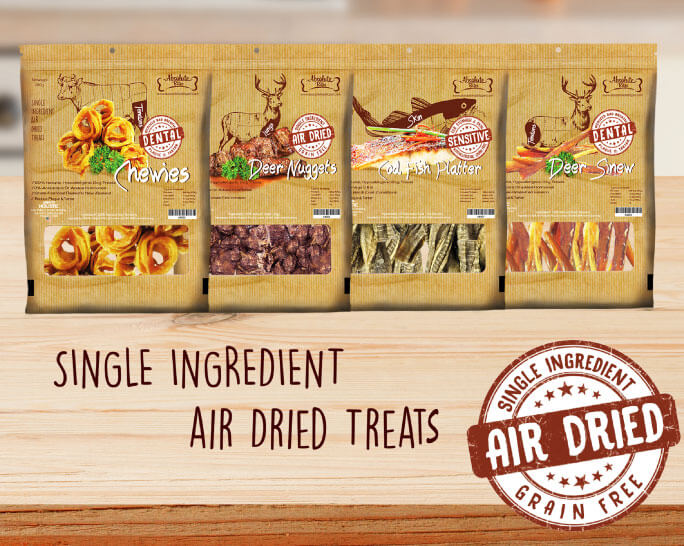 What's Christmas without TREATS? Rest assured that Absolute Bites treats are 100% natural with no "nasties", such as preservatives, colouring, and flavouring. The photo above is for illustration purpose only.
B2K products are also in our goodie bags!
8. Custom illustration portrait by AstonishMe
You can't be a fan of your dog without a custom portrait of her hanging on your wall! Let AstonishMe help you with that, as they are offering a custom dog portrait print to each of three winners.
9. Pets Actually
Pets Actually specialises in contemporary pet furniture and decor that elevate your home's interior, balancing comfort and style. One of their prizes is Lingvistov's 2017 Dogs Wall Calendar.
10. Treats galore from The Barkery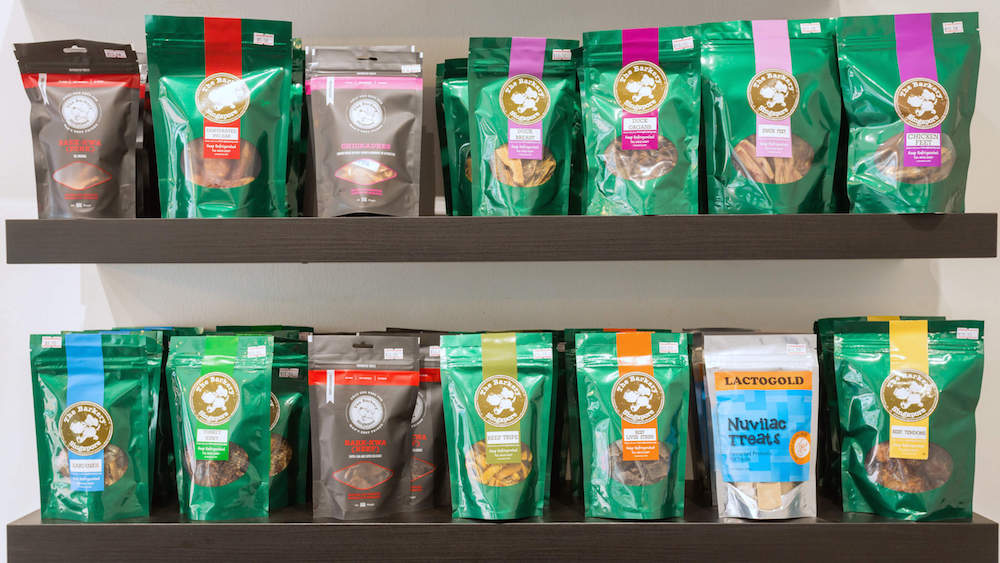 One of my favourite bakeries for dogs is The Barkery! If you're lucky, you may go home with one of two treat hampers your dog will thank you for. Read our review on The Barkery.
The Barkery discount vouchers are also in our goodie bags!
11. Snooze For Pooch
Snooze For Pooch is your go-to place for tents and teepees. If you are lucky, their Laurel Stripes Teepee may just be your dog's next favourite hideout!
12. Earth Rated poop bags from Tiny Krew
Tiny Krew is known for their non-toxic and eco-friendly products for pets. Earth Rated poop bag is one of them! Stand a chance to win a Jax and Bones Woolie frog toy and an Earth Rated dispenser with a roll of poop bags at our party.
You will also get a roll of Earth Rated poop bags from Tiny Krew in your goodie bag!
13. Doxieholic Chinese New Year Bandanas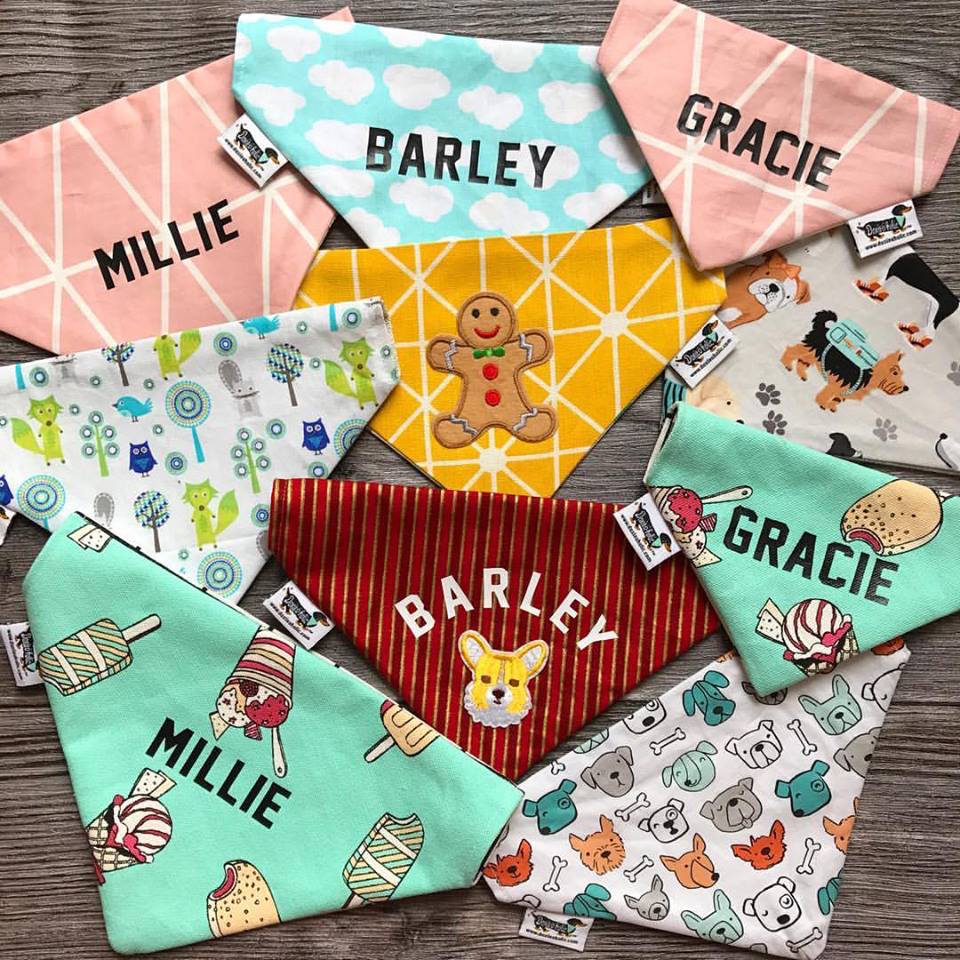 I know Christmas isn't even here yet but it's never too early to get your dog's Chinese New Year outfit sorted out. Stand a chance to win one of three Chinese New Year bandanas from Doxieholic.
14. Pet Widget badge

Pet Widget is a one-stop app for pet owners. Win one of three sets of Pet Widget tote bag + badge. The badge is NFC and QR code enabled and linked to your pet's profile created in the app.
In the unfortunate event that your pet is lost, people who find her will be able to see important information and help with the union.
15. PetMate return trip
Bringing fido for an adventure is easier with PetMate. A lucky winner at our party will receive a free PetMate return trip for future use!
PetMate discount vouchers are also in our goodie bags!
More prizes and sponsors may be revealed as we approach event day 🙂
Do note that sponsors and organisers reserve the right to change the prizes or how they are given out on the event day.
Sign up now [Registration closed]
We are full! Thanks to those who signed up for our party. Please join our Facebook event page for event updates.
See you at A White Christmas Party!
---
Join Vanillapup on Facebook and Instagram.