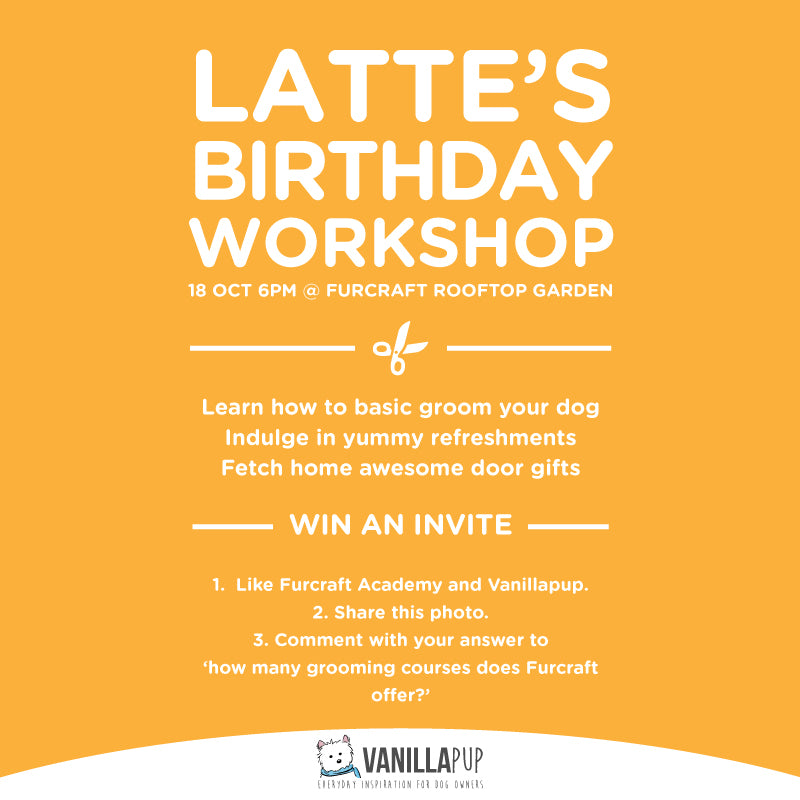 My birthday is coming soon, and Furcraft Academy is holding a birthday grooming workshop for me and my friends!
It will be a two-hour workshop on how to basic groom your pup, including the right way to brush her teeth and cut her nails. After the session, relax on the rooftop with delicious refreshments, while your dog socialises and play in a fun pool with others.
Before you leave, you will also get to bring home complimentary Wild Wash Shampoo and Conditioner, and a Furcraft Academy Grooming apron!
Want to join me in this celebration? Head over to our Facebook page to win an invite now!
---
Follow my journey on Facebook and Instagram.