Nowadays you can buy anything from anywhere with a click of a button. Even though it's easy to purchase great products for your dog, nothing is more meaningful than spending time and effort on DIY dog projects!
We've gathered some awesome ideas right here for you to get started.
10 DIY Dog Projects for Dog Lovers
1. Hippie teepee
Pet teepees are all the rage now but they generally don't come cheap. Why not make your own using your favourite fabric with Ann Le's DIY Pet Teepee tutorial!
2. Take a dip bowl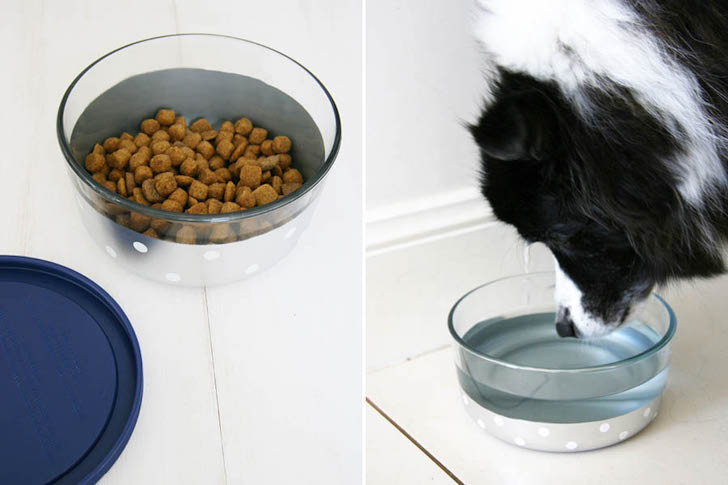 Spice up your dog's boring dog bowl by dipping it in non-toxic paint and decorating it any way you like. This DIY Colour Dipped Dog Bowls tutorial by Pretty Fluffy is nifty!
3. Personalised portrait pillow
Fancy a personalised pet portrait pillow? Before you turn to Etsy, try doing it yourself. Yellow Brick Home shows you how it's done with their Pet Pillows DIY tutorial!
4. Ombre rope leash
Can't seem to find a dog leash you love? Take control and do it yourself! Curbly teaches you how to create a modern dip-dyed rope dog leash with fundamental steps that you can make use of to dream up non-ombre and non-rope leashes too. All you need is a little creativity!
5. Natural flea and tick repellent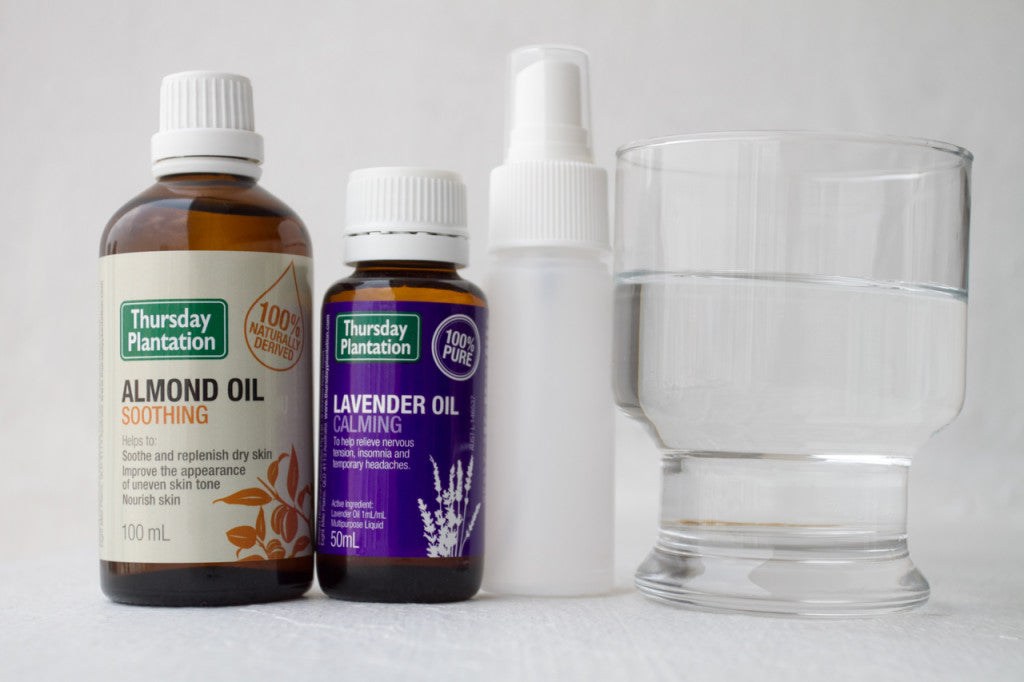 Essential oils are great alternatives to harmful insecticides found in most commercial anti-flea and -tick products. Their smells help to deter fleas, ticks and mosquitoes from coming near us. Here's how you can make your own natural and safe flea and tick repellent.
6. Chalkboard bowl
Are you as fickle as the weather? This chalkboard dog bowl allows you to write, erase and write different messages on it even before the next meal comes. It makes a great gift for your doggy pals too. Follow this DIY Chalkboard Dog bowl tutorial by Ammo the Dachshund.
7. Scandi dog house

Your dog deserves a corner of her own in the house. Make it comfy and also beautiful with vtwonen's DIY Dog House tutorial.
8. Vintage suitcase bed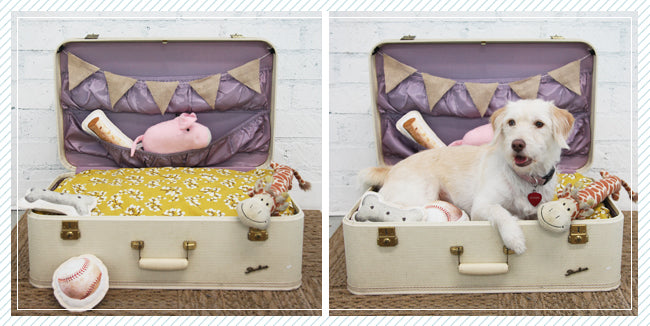 Put your old vintage suitcase to good use by transforming it into a doggy bed! It doubles up as a pretty backdrop for photography as well. Love the idea? Head over to the Dog Bed Suitcase DIY tutorial by Ruche.
9. Personalised treat jar label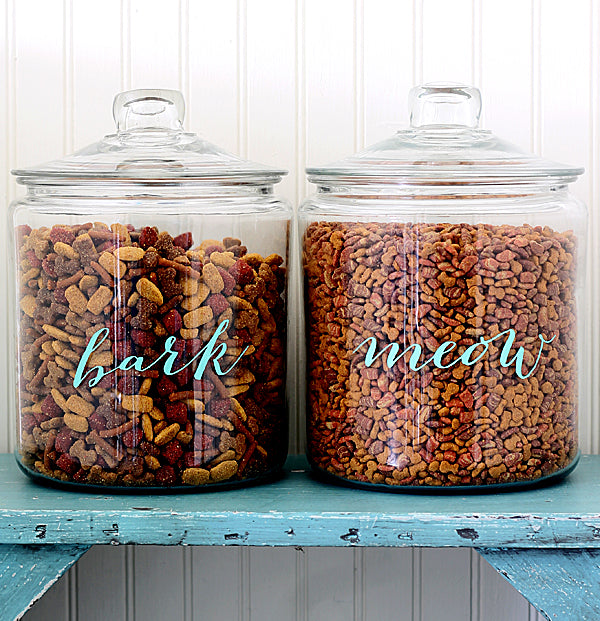 This Easy DIY Pet Food Labels tutorial by The Shabby Creek Cottage will help you make ordinary food storage jars stand out with elegance in your kitchen.
10. No-sew collar bow tie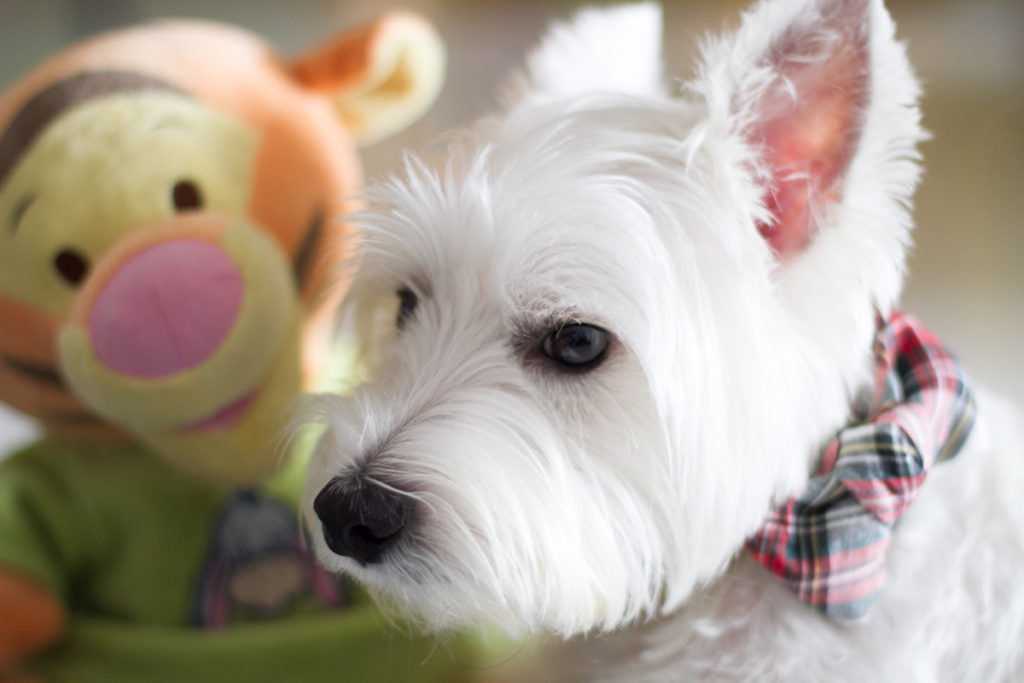 Preparing your dog for a special occasion? This simple No-sew Collar Bow Tie DIY tutorial by Earth Rated only requires one handkerchief and a pair of hands (or paws). Try it out!
---